"Lucifer": Giving The Devil His Due – From FOX "Dry Hump" to Netflix Streaming Orgy [OPINION]
Thank you Netflix for bringing us orgies and Tom Ellis's naked ass-pirations to continue the series. Being a huge fan of Lucifer but having come to the series a little late in its run, it wasn't until the fourth season that I seriously realized I've been missing out on all of the erotic dream and fantasy possibilities. Lucifer wilted on FOX for three seasons prior to being cancelled and picked up by Netflix in June of this year for a fourth and now fifth (and final) 16-episode season, and what a difference. It's like looking at a Victoria's Secret catalogue and then finding your father's Penthouse.
Lucifer focuses on Ellis' Devil, who leaves hell and settles into Los Angeles as the owner of a very hot nightclub. Feeling not quite fulfilled, he falls in love and partners up with LAPD's finest Detective Chloe Decker (Lauren German). With a crew that includes a sultry daemon Maziken (Lesley Ann Brandt) and utterly delicious angel Amenadiel (D.B. Woodside), they indulge in sex, torture, and mayhem – or during the FOX days, PG 13 interludes and chamomile tea.
While on FOX, Lucifer's bisexual encounters were casually brushed over – 30 episodes in, Lucifer and Chloe shared two platonic kisses – which reminded me of my weird Uncle Boris, who kisses all of his guests on the mouth (possibly just a Ukrainian thing). There was absolutely no nudity, but the illusions and sporadic "hand-me-outs" of bare shoulders and periodic glimpses of abs. Yes, I completely fell in love with the plot and the characters – but it is about The Devil, who uses earth to function on his basic desires (alcohol, drugs and sex) even while trying to do some good.
So where was the dirty? Between Maziken and Lucifer, they probably emptied out three porn shops and torture chambers, so why were we not enticed with bondage & discipline, some sub/dom play, and sadism/masochism play… oh wait! Wrong network!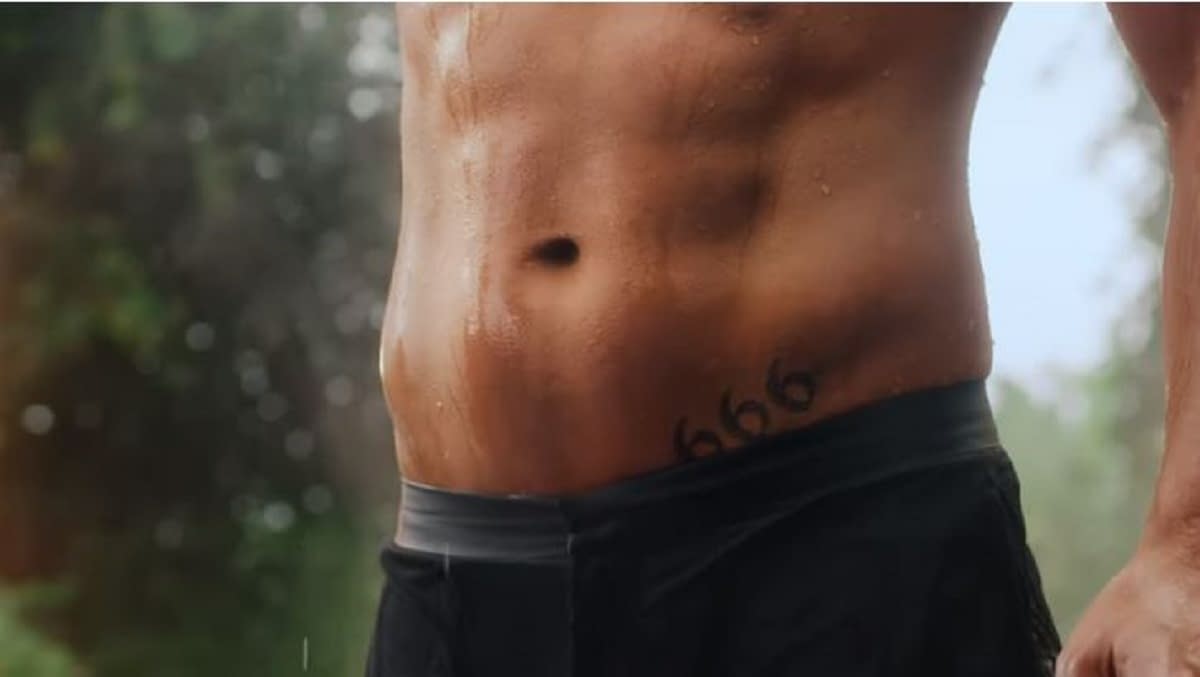 Hello Netflix! Very first episode of the fourth season, we get a nude Ellis – how's that for the streamer not wasting any time living up to the series' name! LAPD's favorite consultant shows up to a crime scene with assless pants after an over-consumption of flesh, whips, chains, and too many nakedbodies to count.
Detective Decker clearly got her lips done and Maziken looked so hot I started considering having another lesbian encounter. I felt like I decoded "Pandora's Box" and found it full of "naughty" and leaving very little to the imagination, or just enough to make me want to take out a vibrator and masturbate.
So thank you Netflix for granting Lucifer the room to let its debaucherous freak flag fly – and forcing my grandmother to take it off her watch list.