Lucifer Season 3: Lauren Lapkus Cast in a Surprising Role
Lucifer returns to Fox tonight after its Olympic hiatus. But it's next weeks episode that this article is about, as Lucifer's plan to help Cain involves visiting his brother Abel. The problem is that Abel isn't in hell anymore. He's on Earth… in the body of a woman. Lauren Lapkus (Crashing) has been cast as Bree, a young lady who suffered catastrophic internal injuries in an explosion and died. Now she is brought back to life with the soul of Abel inside of her, and Lucifer (Tom Ellis) and Cain/Pierce (Tom Welling) must race to find her as quickly as possible.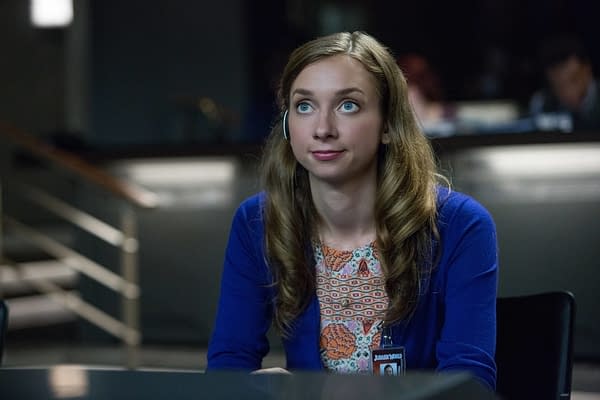 But this news comes with one really interesting question: Cain murdered Abel… why was Abel in hell? Co-showrunner Joe Henderson told TVline:
"Yes, Abel's in Hell. Which Cain wasn't aware of," Henderson says. And when he learns of it, Cain, "feels vindicated about his belief all along that Abel was just as bad as him. The only difference, to Cain, is that he won the fight."
Now I'm really curious just what Abel did to get sent to hell. It has to be something interesting.
Lucifer season 3 picks back up tonight at 8 p.m. ET on Fox. Lapkus debuts as Bree starting on March 5th.