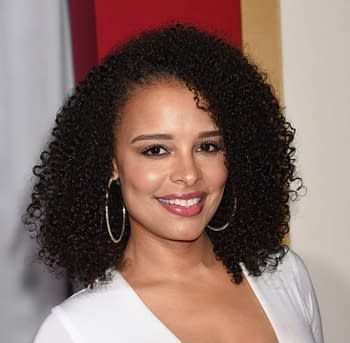 Actress and singer Antonique Smith is one of the new cast members for the upcoming second season of Marvel's Luke Cage. Blackfilm.com is reporting that Smith will be playing a new character in the MCU, Detective Nandi Tyler, someone that has been at odds with Misty Knight (Simone Missick) since they knew each other in high school. Knight has to step aside after losing her arm during Marvel's Defenders and Tyler takes over her job on the force. But her true intentions remain a mystery… will she be a friend or foe to Luke (Mike Colter)?
The Luke Cage season 2 synopsis reads:
After clearing his name, Luke Cage has become a celebrity on the streets of Harlem with a reputation as bulletproof as his skin. But being so visible has only increased his need to protect the community and find the limits of who he can and can't save. With the rise of a formidable new foe, Luke is forced to confront the fine line that separates a hero from a villain.
Along with Colter and Missick, returning cast members include Rosario Dawson, Alfre Woodard, and Theo Rossie, plus Finn Jones from Marvel's Iron Fist will appear. New to the series, along with Smith, Mustafa Shakir, Gabrielle Dennis and Annabella Sciorra. The series is executive produced by Cheo Hodari Coker and Aida Croal with Jeph Loeb and Jim Chory.
Smith has appeared in the films Notorious, Yelling to the Sky, Abduction and Deuces. On television she has appeared on Law & Order, Bored to Death, 100 Centre Street, Shots Fired and Chicago P.D. She's also appeared a the lead role on stage in the musical Rent.
Marvel's Luke Cage will return with all-new episodes on June 22nd.
Enjoyed this article? Share it!