Posted in: ABC, CBS, Fox, TV | Tagged: ABC, al bundy, All in the Family, Archie Bunker, bleeding cool, cable, Carroll O'Connor, cbs, curmudgeon, fox, Fred Sanford, Home Improvement, jackie gleason, Last Man Standing, married with children, Ralph Kramden, Redd Foxx, Rosanne Barr, roseanne, streaming, television, The Conners, The Honeymooners, tim allen, tv
---
Married with Children, Archie Bunker: Why We Need American Curmudgeons
When it comes to defining the difficult times we live in, it can be difficult to make sense of the world. There was a time when political disputes could simply leave at "agree to disagree." Now in the age of social media and the convenience of its echo chambers remind us how easy it is to filter what we don't want, which includes blocking friends and family deemed too volatile. That wasn't always the case when it came to sitcoms when the main character is a curmudgeon. For the bulk of 20th-century television, generations revered the blue-collar figures of counter-culture from Ralph Kramden (Jackie Gleason) in The Honeymooners, Archie Bunker (Carroll O'Connor) in All in the Family, Al Bundy (Ed O'Neill) in Married with Children, and Fred Sanford (Redd Foxx) in Sanford and Son.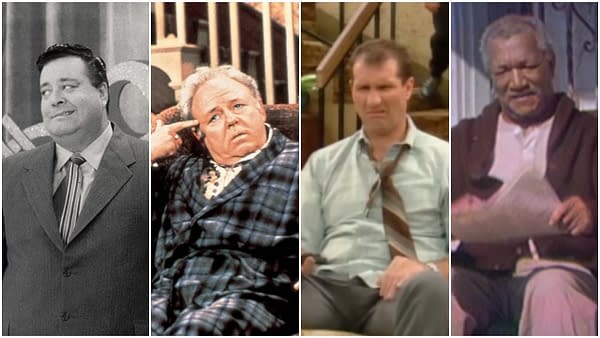 The one thing they all had in common is their status as American curmudgeons. Ralph, Archie, Al, and Fred were relatable characters because they're guys who are used the way things are and not really adaptable to change. We laugh because we know people like them in real life. Even though there might be some things to despise about them, there's a good chance you live with someone who shares their characteristics. There's a built-in wisdom from the experience they have in their lives and while we can laugh at their misdeeds and failures, they never stopped being lovable characters due to the vulnerabilities as the audience we get to see. Think of it as a reward for enduring the patience of their antics. We seem to lack those figures around anymore and empathy seems to be at an all-time low. The people who learn through those characters find a way to change. Those who live with them find a way to accept who they are and learn people can change. We often forget despite all our differences, there's still much we can teach one another.
What We Had Since in the 21st Century
The only contemporary figures I can think of who transitioned in the 21st century were the late Bernie Mac, who on his show brought similar no-nonsense attitude as a father, but also gets humbled a lot throughout life. He's stern, but he'll make you work for his love. Some credit does go to actor-comedian Tim Allen for bringing some of those aspects in Home Improvement and The Last Man Standing, but he's not the rough-around-the-edges type that Archie, Al or Fred was. While there's a newfound appreciation for a sitcom like All in the Family thanks to the stage recreations, Woody Harrelson sure isn't Carroll O'Connor, but it's a start. Before Roseanne Barr's unfortunate outburst, her sitcom revival (now currently called The Conners) was trying to recapture that atmosphere in the Trump era. As most might not care now, but during Roseanne's initial run on ABC, it was one of the most progressive shows on TV helping to normalize LGBT characters in sitcoms, which during the 90s was largely still considered taboo. Just ask Ellen DeGeneres.
As politically incorrect as Archie, Al and Fred are in 2020, we need to bring back the raw and unfiltered American curmudgeon not because he/she is funny or we like seeing them suffer, but it's a part of our lives we need to reconnect to. Seeing how they interact helps built empathy from everyone who watches. As All in the Family, Married with Children, and Sanford and Son did all those years ago, the best way to deal with the controversial issues is to deal with them head-on. Sitcoms can help provide those teachable moments social media isn't right now.
---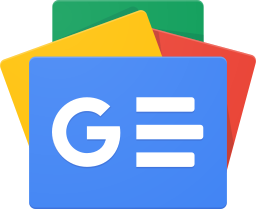 Stay up-to-date and support the site by following Bleeding Cool on Google News today!