'Marvel's Cloak & Dagger' Season 2: Olivia Holt, Aubrey Joseph Talk Tandy/ Ty Dynamic, More [VIDEO]
Freeform's Marvel's Cloak & Dagger follows Tandy Bowen/ Dagger, a teenager who can throw "light daggers", and Tyrone Johnson/ Cloak, a youth with the power to control the "Darkforce", through the mean streets of New Orleans as they find each other and realize that their powers both compliment and complement their lives. During the madness that was WonderCon 2019 stars Olivia Holt and Aubrey Joseph sat down for a chat about what we can expect from the second season of Freeform's hit series.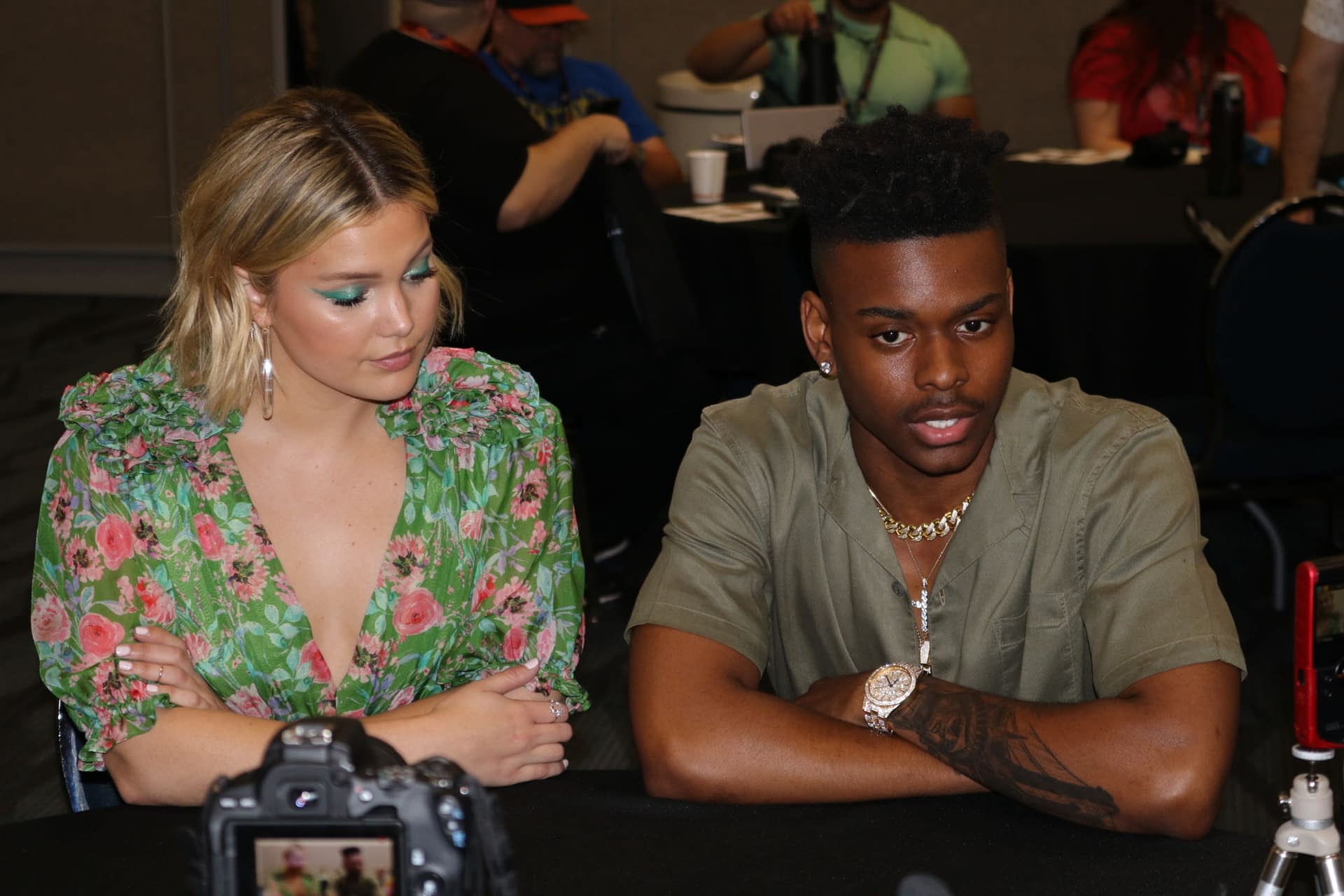 In season one, the titular heroes Cloak & Dagger start off as reluctant friends. To begin, Joseph tells us how the characters are growing together in the second season:
"Season one was about them learning each other. It was a lot about the audience learning who they were as individuals but Ty and Tandy are finally getting to know each other, and these are two people that usually don't let people in, and don't really trust people.

So, the fact that the had that connection with each other was something that really ultimately brought that friendship to fruition…you get to see them grow together as a team, a superhero team. They are finally starting to embrace their super powers and see that there is a city that needs saving, and I think we might be the people to do it."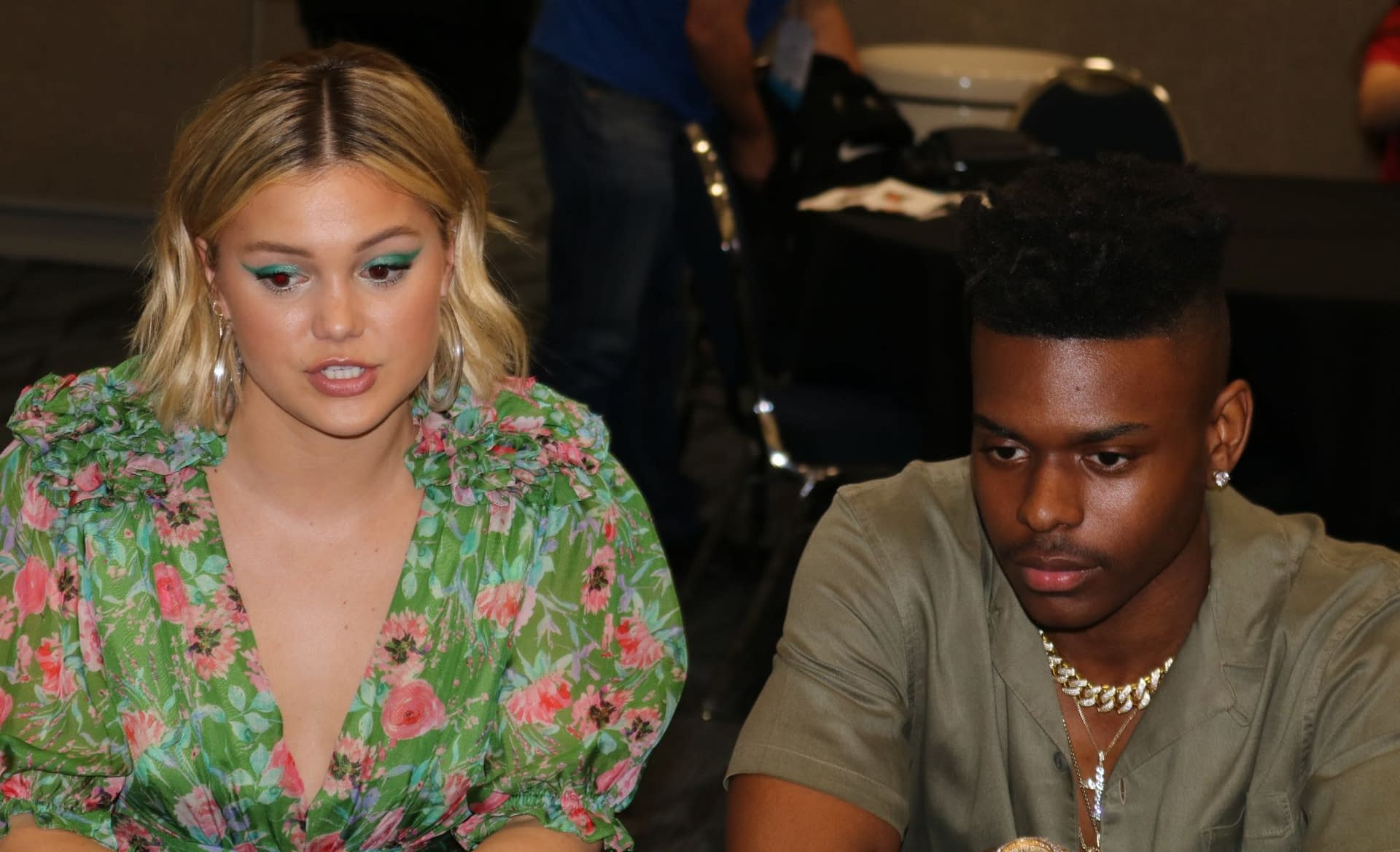 Season 2 promises to be packed with more action, and Holt discusses putting her own spin on her character's stuntwork:
"Emma and I got to sort of choreograph some of our own stuff and we got so giddy about that kind of stuff because, obviously, we got to, it's sort of like, you get to put in your own creative control, and I think that's what really exciting about all that kind of stuff is that you're not just choreographing it and you go in and learn you are putting in what you think your character would do in certain positions and it's really fun. We definitely got our steps in this season, and lots of battle scars, but all for good reason they look so good."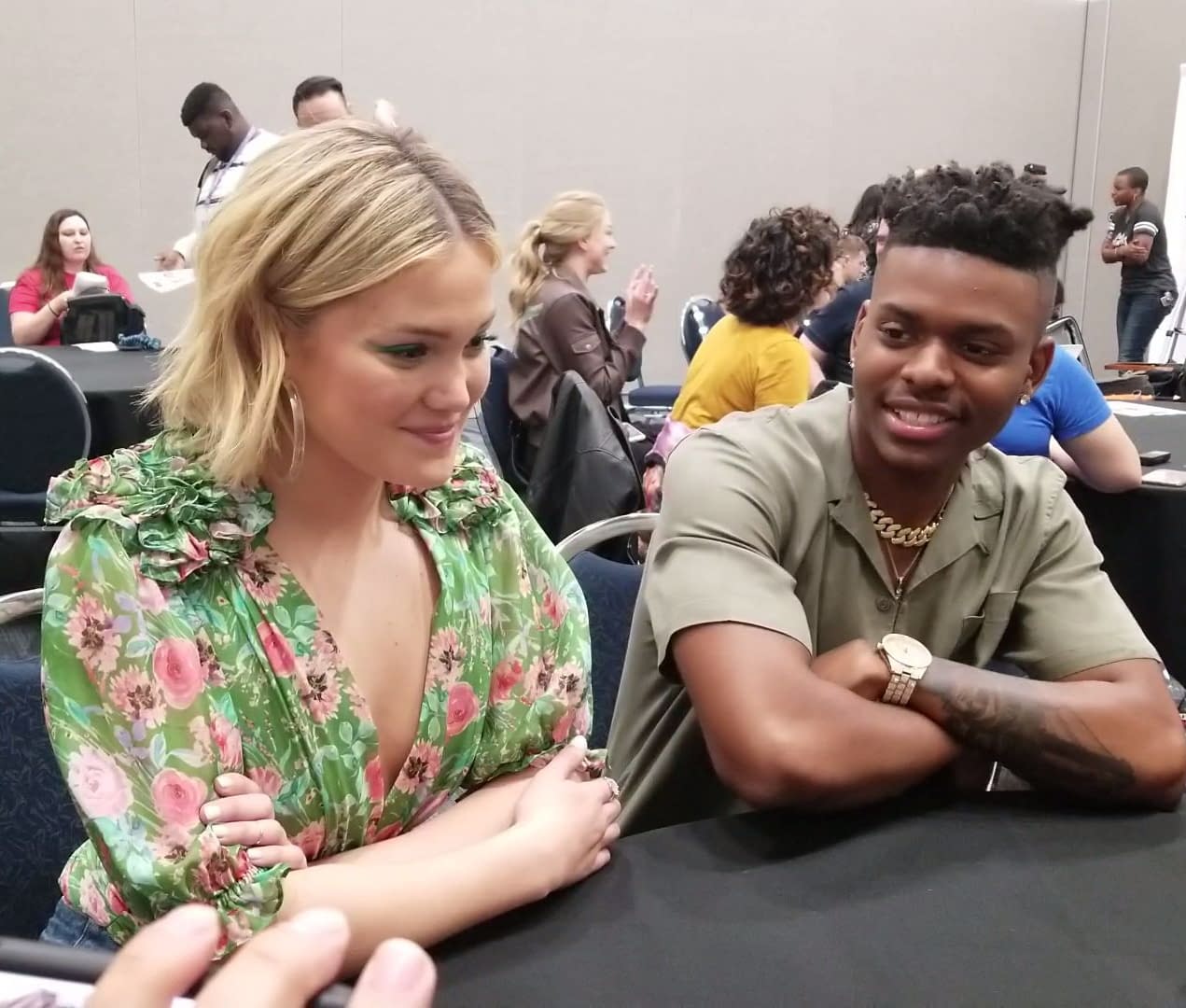 The show deals with some very serious and mature topics, such as suicide, sexual assault, and drug addiction. Joseph tells us how, as an actor, he can responsibly portray these touchy subjects on a mainstream superhero show:
"Marvel is one of the biggest platforms in the world, so the fact that we get to tella story to an audience that might not necessarily know a lot about these issues, certain people, so it's kind of like we are educating certain people as well. So there is a lot of weight that that holds.

It's really about just knowing that there are a lot of people that go through these things and, kind of tapping on to the reality of it. Knowing that, you can't just give a lot lesser performance when there are people that are actually in pain from things like this…. I think that is the beauty of our show is that we get to tackle real life issues like that."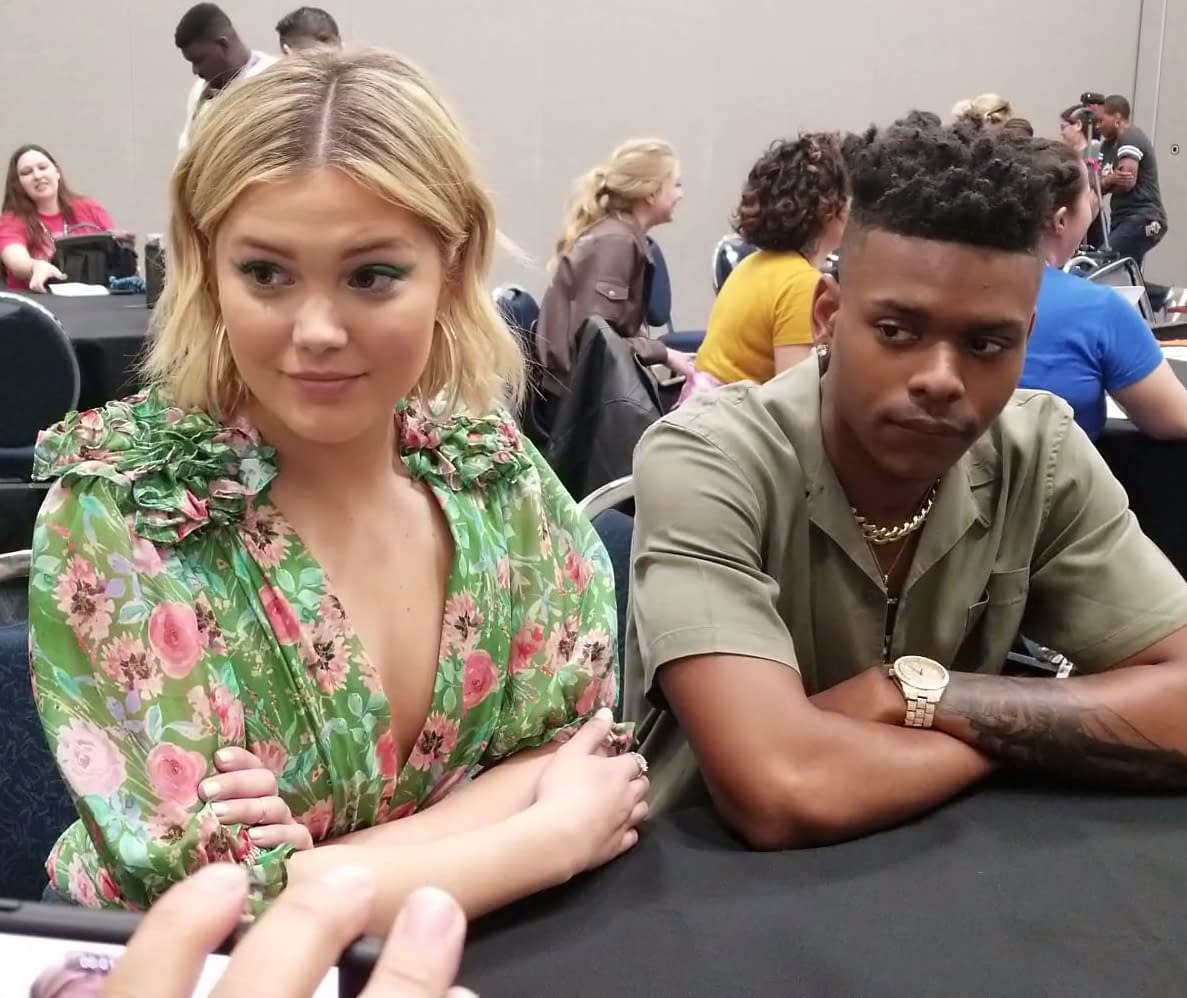 With the time winding down on our round table session, Holt gleefully shared her favorite part of the second season:
"What I love about each episode, and Jeph (Loeb) said this really well earlier, it is a 'To be continued', every single episode. So you are going to be left on the edge of your seat wanting more every single episode, because it is bigger and better at the end of the day there is a lot more story to dive into, in every single characters situation."
The young actors are quite easy going at our round table as they also elaborate on where season two picks up, how Ty is going crazy in the church, their characters' reaction to Mayhem, and how Joseph describes season two in one sentence. Enjoy the full video below:
You can stay current on all the new by following Holt, Joseph, and Cloak and Dagger on Twitter, with the current second season airing on Freeform.
https://www.youtube.com/watch?v=6kay8vAp-S8