When it came to the pitch of Medical Police, I imagine Netflix came to the creators of Adult Swim's Children's Hospital and said, "You know that funny show you do for them?" They followed up with, "Do that and add one additional thing to make it our own." The result became Medical Police.
From the minds of Rob Corddry, David Wain, and Jonathan Stern, Medical Police follows Doctors Lola Spratt (Erinn Hayes) and Owen Maestro (Rob Huebel) on an adventure that warranted 10 episodes. The series could just have easily fit into an extended TV movie, because it feels like the entire season was a way to really space out jokes that missed way more than they hit.
The series works for what it is, which focuses on the two doctors instead of the ensemble cast. If you skipped the title sequence, you swear it was just another episode of the Adult Swim series. The series begins with Michael Cera on the PA setting up third-grade riddle in case the five people watching don't know what a spinoff is. A patient arrives with a mysterious rash on his shoulder, followed by a similarly-aged female college student who has the same type of rash.
Trying to get to the bottom of the mystery, Spratt sends her findings over to the Centers for Disease Control. She ends up deputized by federal authorities to investigate the nature of the deadly pathogen. Along the way, she ends up dragging Maestro and throughout the series travel globally city to city. They attempt to follow the trail to uncover and shut down a bioterrorism ring.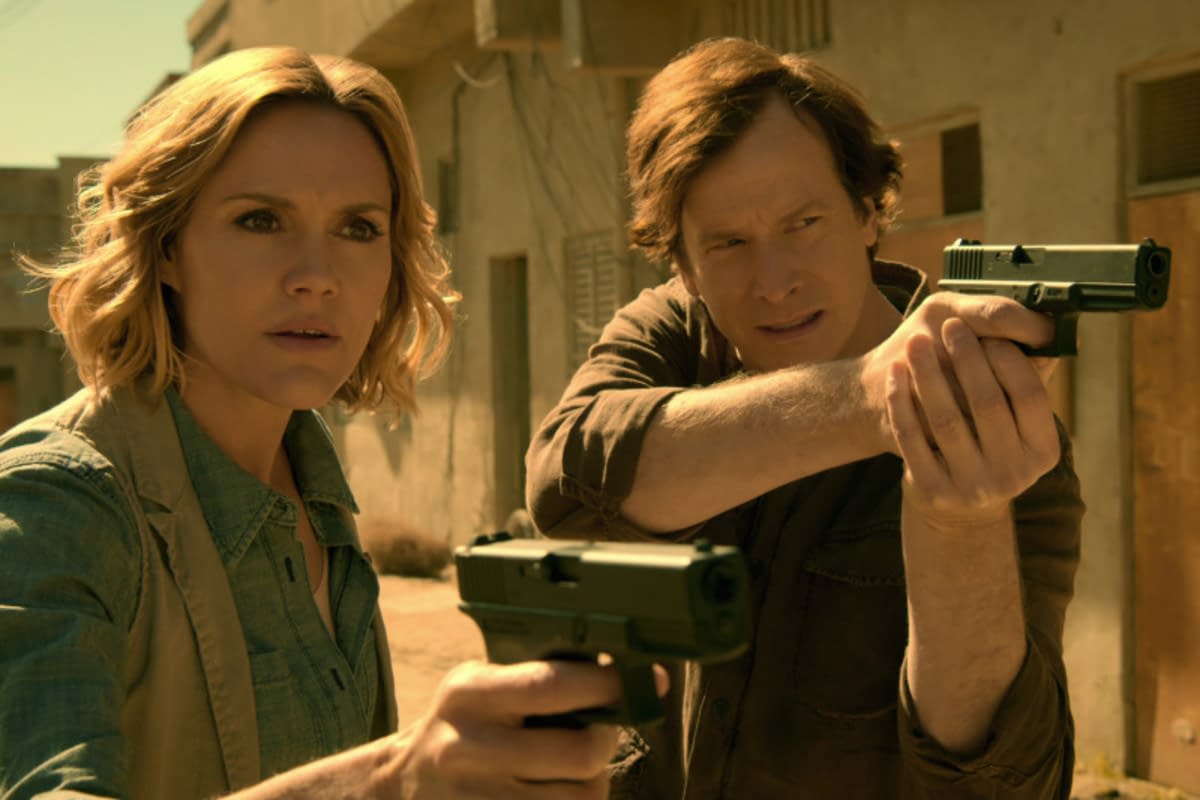 Could Been Much More
Hayes and Huebel have great chemistry together, playing off of the standard "law enforcement show partners with unspoken sexual-tension" vibe. While they each have their own distinct personalities, it still feels like everyone's trying to land the same jokes. They also have the same timing, delivery, pratfalls, and similar rate of being aloof from their surroundings before the plot dictates them to focus.
Everyone else from Children's Hospital take minor backseats to the two main characters. There are two bright spots of the series, though – beginning with Goldfinch, played by Jason Schwartzman. He helps the two doctors when needed and doesn't feel as interchangeable as the rest of the cast. Also, Sarayu Blue's Sloane McIntyre comes closest to a "straight role" as possible without going over-the-top. She hits the notes like a boss character without being obnoxious.
As far as the series goes overall, the comedy is on par with most typical spoofs. It's not as bad and forced as let's say a Disaster Movie or Superhero Movie. You get the occasional chuckle, but not a lot of full-on laughing. The bar wasn't high here – and even with that, Medical Police barely cleared it.
Lots of *pew* *pew*.
Enjoyed this article? Share it!