MLB Morning Trip Around The Bases: No-Hitters, Yankees-Red Sox, and More!
MLB Morning Trip Around The Bases for Wednesday, May 9th: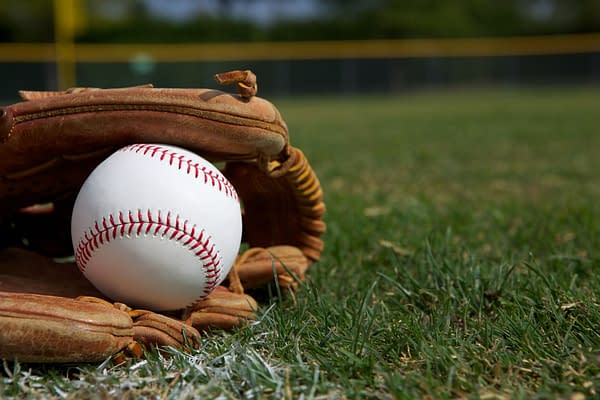 James Paxton Throws The Third No-Hitter of the Year- Mariners 5, Blue Jays 0
Mariners pitcher James Paxton threw the third no-hitter in the big leagues this year last night in a 5-0 victory over the Blue Jays. Paxton struck out 7 and became only the second Canadian-born pitcher to ever throw a no-hitter (the last was Dick Fowler in 1945). He is also the second pitcher to throw a no-no outside the US this year, after the Dodgers threw a combined one in Mexico against the Padres on Friday. The first this year was thrown by Sean Manaea of the A's against the Red Sox. This was his first career complete game, and he only needed 99 pitches to do it. Combined with his last start, he has now thrown 16 straight scoreless innings with 23 strikeouts and only 5 hits. Check out the final out:
Yankees Strike First in Series With Red Sox- Yankees 3, Red Sox 2
In a battle for supremacy in the AL East, the Yankees continued their amazing run they have been on lately with a 3-2 victory in the Bronx. The win ties them with the Red Sox not only in the East but for the MLB's best record as well. The Yanks have now won 16 of 17, their best stretch of that length since 1953. Aaron Judge singled in the go-ahead run in the seventh off Joe Kelly, the Boston reliever who started the benches-clearing brawl last month in Fenway. Chad Green and Aroldis Chapman closed it out in the eighth and ninth, and that was all she wrote. It felt like playoff baseball in May, and the series continues tonight. Newest Yankee slugger Giancarlo Stanton already seems at home in the rivalry:
The AL Central Stinks…But The Twins Are Starting To Heat Up- Twins 7, Cardinals 1
The AL Central is…not the greatest division in baseball. Not a single team is above .500 after the Indians 3-2 loss in Milwaukee Tuesday, although they still have a slight lead over the Twins. Minnesota is heating up however. They have won five straight, and have gotten much-improved starting and relief pitching during the last week and a half. The bullpen did not allow a single run against the cards in two games, and Eduardo Escobar and Eddie Rosario stayed hot at the plate. Rosario has a nine-game hitting streak going. Meanwhile, the Royals and White Sox are two of the worst teams in baseball, and the Tigers are starting to slip. Miguel Cabrera being on the DL will not help. If the Indians keep having serious bullpen problems, look for the Twins to enter the summer making a big move.
The rest of yesterdays MLB scoreboard:
Royals 15, Orioles 7
Phillies 4, Giants 2
Braves 1, Rays 0
Reds 7, Mets 2
Cubs 4, Marlins 3
Tigers 7, Rangers 4
Pirates 10, White Sox 6
Rockies 4, Angels 2
Astros 4, A's 2
Nationals 4, Padres 0