Posted in: Movies, TV | Tagged: archie, Ashleigh Murray, betty, Camila Mendes, cole sprouse, Josie and the Pussycats, jughead, KJ Apa, lili reinhart, riverdale, veronica
---
Mommy Issues: Riverdale Episode 6 Recap
What a crazy episode. While Jason's murderer is still out there, the most interesting drama in the whole show is Betty and her completely crazy parents. We finally learn about what happened to Polly. The morning of Jason's death Polly was supposed to meet him on the other side of the river. However her mother interjects and has her taken away to a home for troubled teenagers. When Betty figures out where this home is (thanks to Jughead), she goes there to find Polly. As you probably figured out Polly wasn't crazy nor depressed, she's actually pregnant with his child. And because of the generations long blood feud between the Coopers and Blossoms, the Coopers lost their shit. When Betty confronts her parents they effectively try to make her crazy. Alice and Hal Cooper are the epitome of abusive parents.
Jughead meanwhile is doing his best to keep it together for Betty. The show hasn't explored his backstory to much yet, but Jughead is possibly the most reliable guy on the show. His adoration for Betty shows in every action he takes for her, even when he acts on a long standing fan theory about Jughead and Betty. These are the strongest characters on the show, Lili Reinhart and Cole Sprouse have tapped into their characters true potential and brought them to life in ways I never dreamed possible. Jughead is a solid lead ready to take on the world, and Betty is a strong, powerful woman ready to fight her own demons. Archie meanwhile is battling his own problems with stage freight. His character takes a back seat this episode,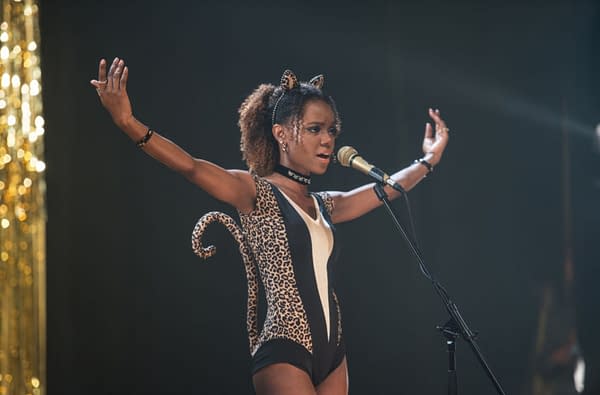 though we do learn that Archie is a fan of DC comics thanks to the Rebirth posters in his room. Fred and Hermione are heating up as a couple and Archie even approves. Veronica is less than ok with this as she still believes her family will be one again once her father is out of jail. While Fred and Hermione are probably the best parents on the show, Hermione still goes behind her ever so trusting daughters back, which will cause a rift between them. We also get to see more of a backstory for Josie too. Turns out Josie has daddy issues as well, and he doesn't believe in his only child's dream of having her own pop band. He berates her at every moment, and even leaves in the middle of her performance during the talent show. It gives us better insight as to why Josie is as tough as she is, but thankfully her character develops and softens up to Veronica. It's refreshing to see her drop the tough girl act, but after meeting her hard ass father the viewer can sympathize.
We do get more clues as to who killed Jason, but then again whomever is covering up his death is really doing a good job. This episode will keep you on the edge of your seat and if you're like me, screaming into your phone during important scenes.
---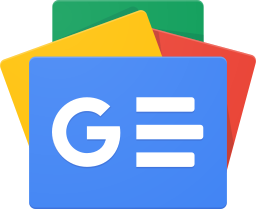 Stay up-to-date and support the site by following Bleeding Cool on Google News today!