"My Hero Academia" Season 4 "Smoldering Flames" Proved Quieter "Pause" Than We Expected [SPOILER REVIEW]
Last week's episode of My Hero Academia was an attempt to return to real life after saving Eri… you know, being a student while saving the world. They always have these type of light-hearted episodes between story arcs. However, this time there was something different: our heroes in training left part of themselves on the battlefield this time and seem to have some trouble getting back and adjusted. It was a very nice episode to transition out of the Shie Hassaikai, yet it still felt like something was missing.
Along with a new arc, "Smoldering Flames" comes along with a new intro and outro songs to welcome a new storyline. I really enjoyed them, to be honest—especially the art. Though if I had to pick, the previous intro for the Shie Hassaikai arc is my favorite intro song for the anime so far.
[rwp_box id="0"]
Before going back to real life, Deku asks Eraserhead for a few minutes to say goodbye to Mirio. This scene was pretty intense and not as heart-breaking as I expected—Mirio, being himself, fills every moment with hope and we can see he will make Sir Nighteye proud by being his cheerful self. That said, for a bit I was concerned he is taking it upon himself to store his feelings away and help everyone else deal with it. I still think back to the episode leading into the fights when Deku broke down and Todoroki told him it was his belief that heroes have to cry every once in a while… how else would they deal with so much otherwise?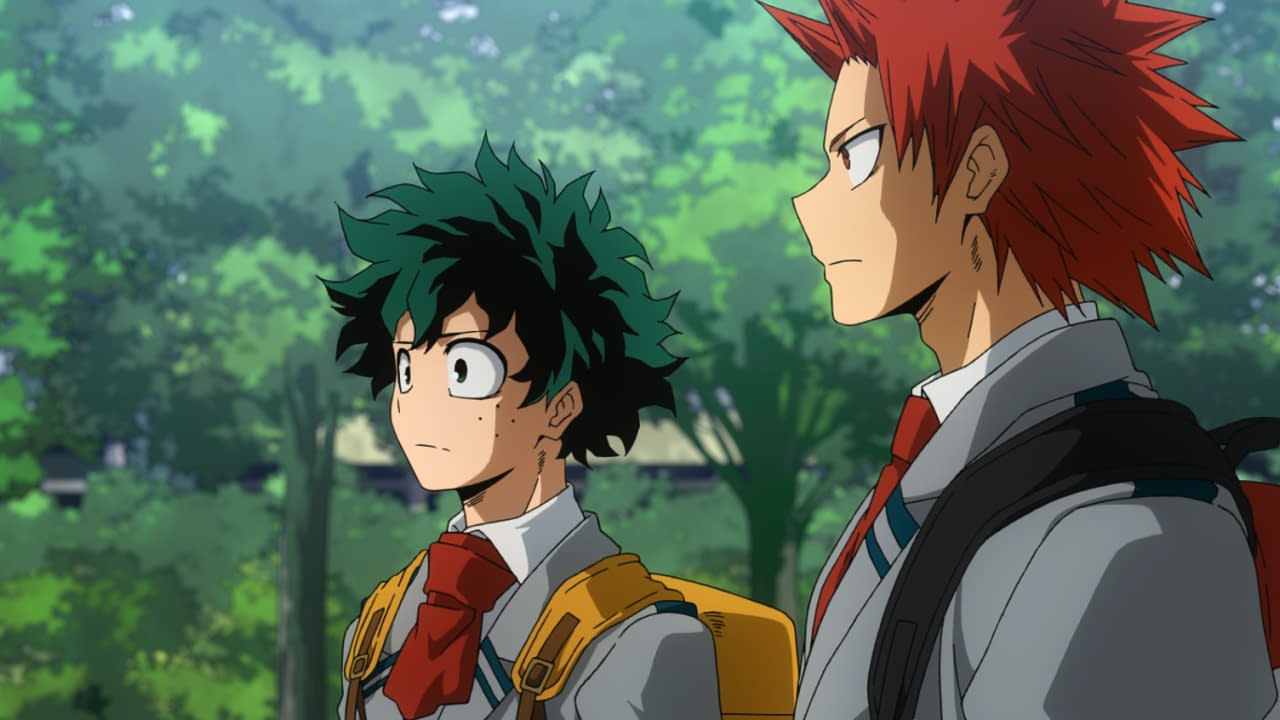 There was a very sweet moment in which Deku blurted out he would give his own powers to Mirio if he could, yet Mirio's attitude and response was even better than I expected. I think this moment will finally help Deku move on and stop worrying so much about what could have been. It was even sweeter to see Class 1-A reaction to their classmates return—I think we had forgotten it had been a while since they had seen their friends and were worrying the whole time. It is a testament of the bond that has grown these past season between them all. I really enjoyed that scene.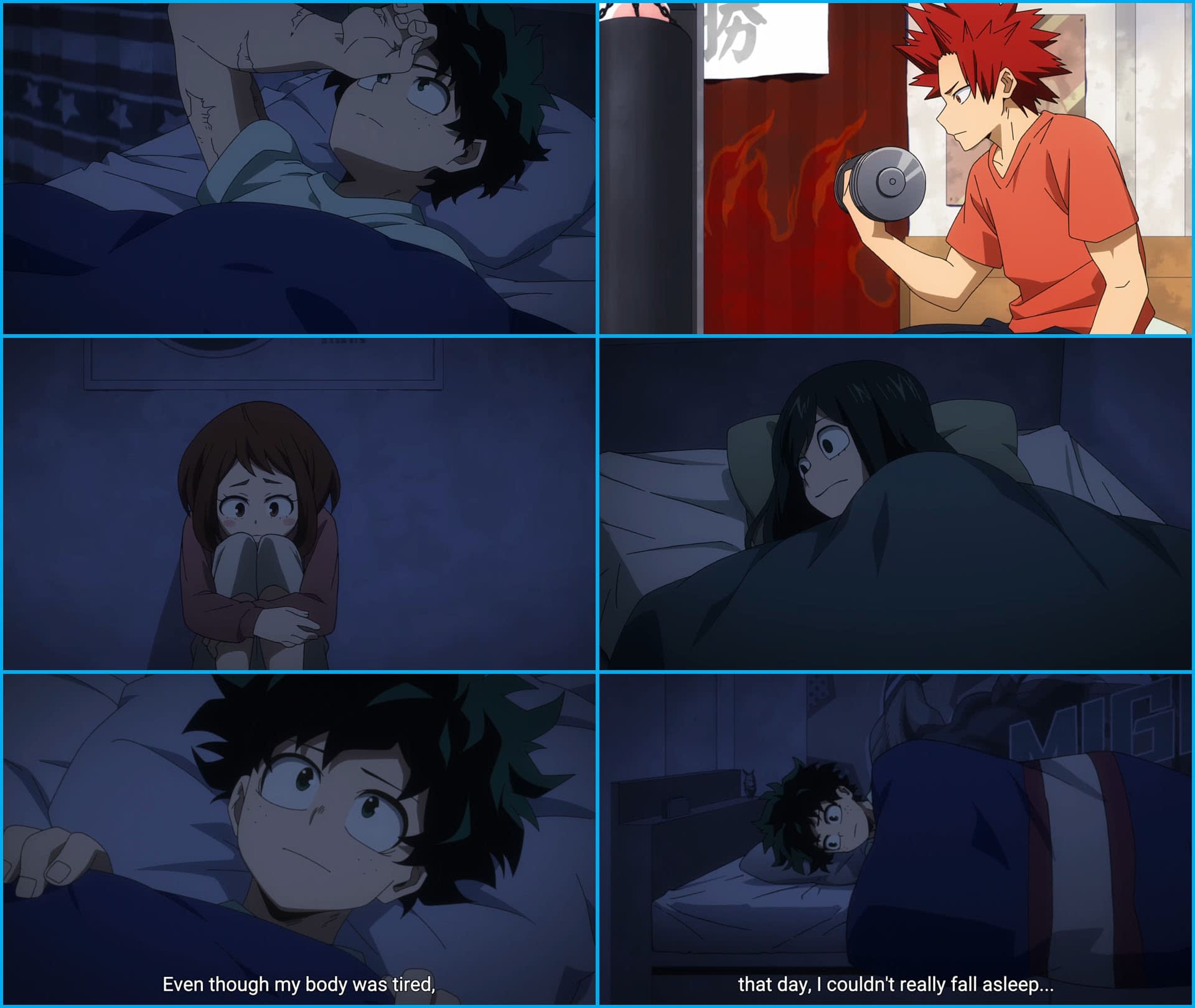 While things are finally moving forward, we see Todoroki and Bakugo are finally up to getting their provisional hero license—eeeeek!!! Also, it has been discovered that All For One helped raise another scary villain, Gigantomachia… this one looks like one terrifying f**k. I am very much looking forward to what result from this. At least Gran Torino helped capture that warp dude, Kurogiri. Hopefully some interesting background will come out of that storyline, too.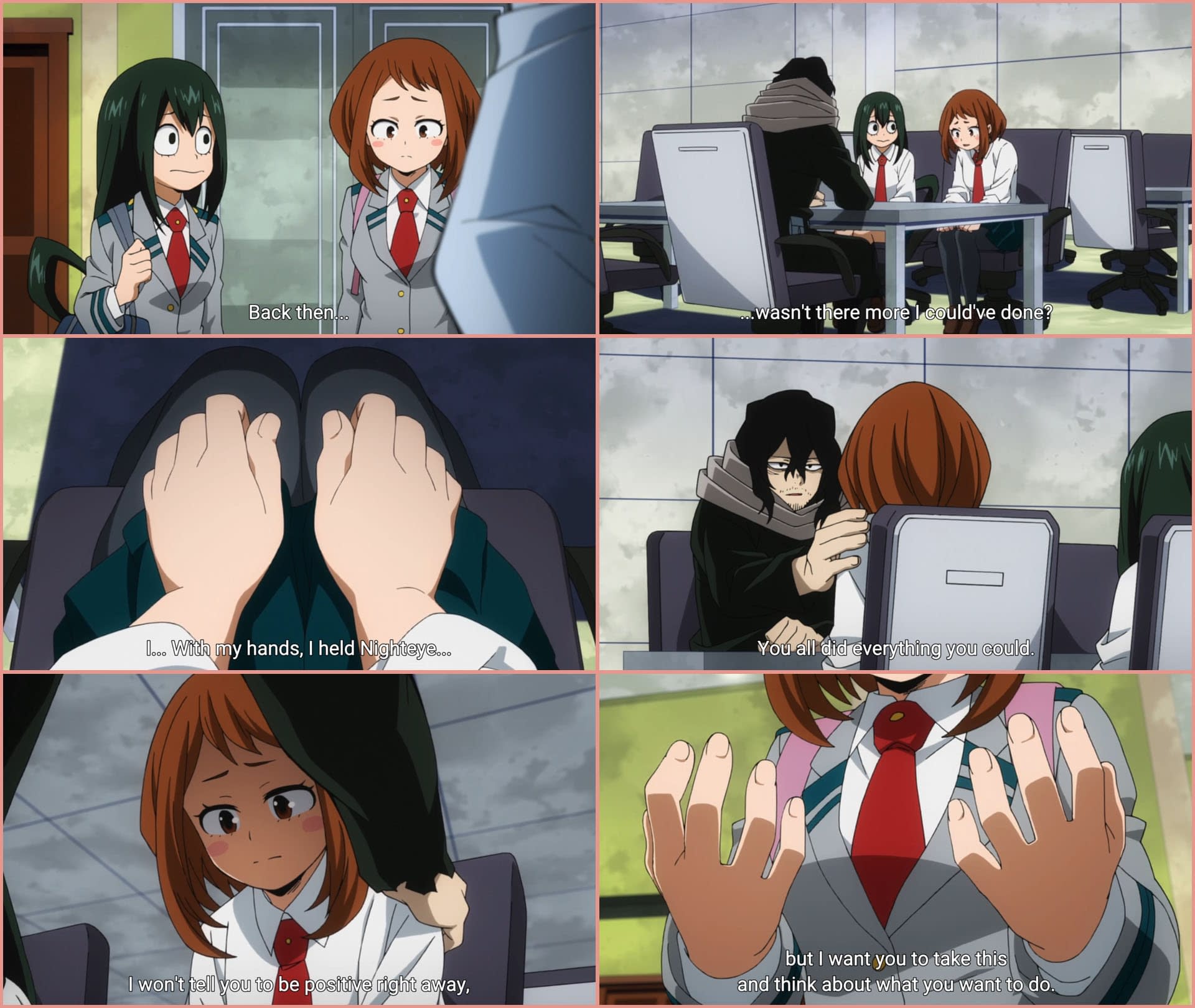 I feel this episode of My Hero Academia was a look back to the past in order to move on into the future. As we can see our heroes in-training are dealing with the loss they experienced in the field and I wonder how the psychological effects will play into future storylines and how they will handle the trauma.