Starting where it left off, this week's episode of My Hero Academia continued the quality momentum started with the season opener. It was a bit slower-paced than the past couple of episodes, with a bit more exposition than I have seen this season so far. However, the character development was definitely worth the words. I appreciated having another episode that takes the spotlight off Deku and uses it to expand the cast and story; getting to see more of Tamaki/Suneater was a major plus. Once again another episode packed with as much emotion as action.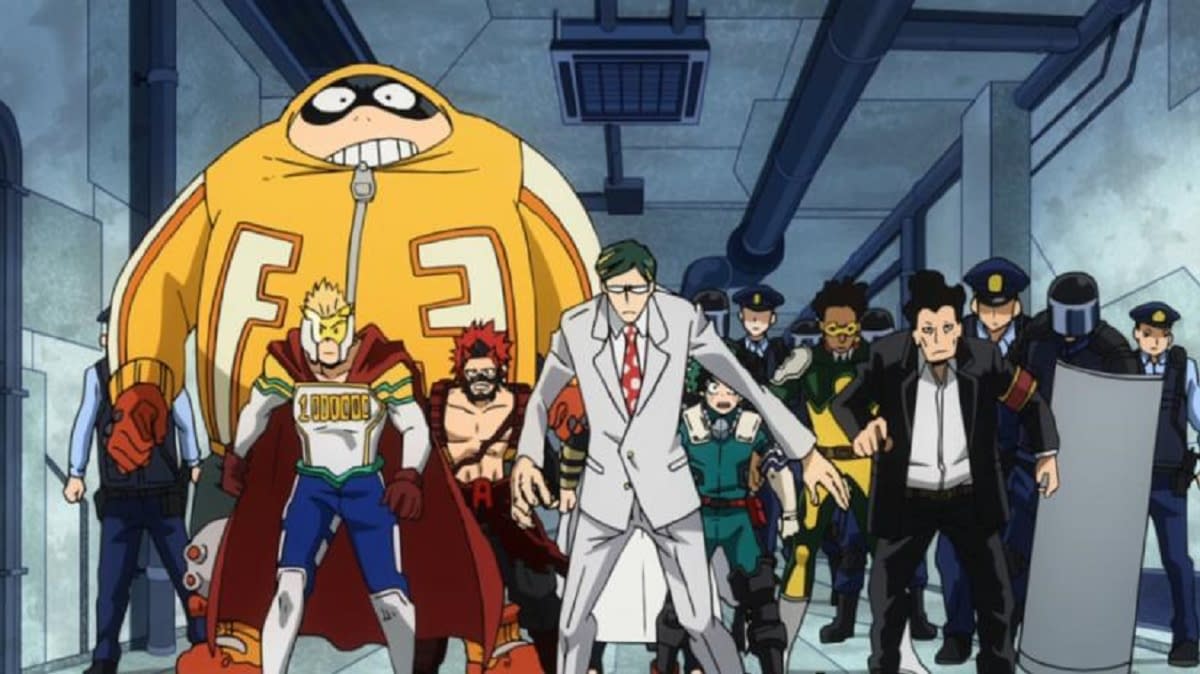 "Suneater of the Big Three" did amazingly well at developing Tamaki's character. It was great and incredibly touching to finally see him get a chance to shine. My heart could not handle the emotion—Tamaki is one of my favorite and most relatable characters. We have seen him previously tell both, Kirishima and Mirio, how bright and cheerful they are – comparing them to the sun. However, this episode we get to see Mirio tell Tamaki in return how much brighter than the sun he actually is and how he is better for having Tamaki with him. Whether romantic or platonic, the love and comradery between the two of them was impactful in just the few flashbacks we got.
We see Suneater's confidence slowly grow as he chooses to take on the members of Eight Bullets (a group within the Shie Hassaikai) all by himself. Despite taking a few hits, he still gets the upperhand and manages to knock them out to keep them from stalling other heroes. This truly was a beautifully animated scene —I loved how they went with Suneater's manifestations and the crystals were drawn and painted in a way that made them look as beautiful and deadly as they are. The only thing I had some issues with was the constant talking; which was not really needed to explain every little detail. They managed to convey so much with the action and the flashbacks that the exposition made it feel a bit redundant several times.
Other than that, I enjoyed this Suneater-focused episode almost as much as I liked the one about Kirishima. I think this season of My Hero Academia has done an excellent job of developing humble, kind, relatable, and empathetic characters – a well-rounded ensemble. Even if we don't necessarily root for all of them, we understand them.
Now if they just wouldn't talk so much all of the time…
Enjoyed this article? Share it!