"Orange is the New Black" Season 7: Netflix Releases Official Trailer for Final Season Term [PREVIEW]
With Netflix's critically-acclaimed, award-winning Orange is the New Black set to return next month for its seventh season, viewers are getting a better look at what fate (and the season) holds for Piper (Taylor Schilling), Alex (Laura Prepon), Taystee (Danielle Brooks) and the others in the official trailer. As you're about to see, life on both sides of Litchfield's walls are proving harder and more complex than ever – as Orange is the New Black returns for its final run on Friday, July 26th:
In the final season of ORANGE IS THE NEW BLACK, the one-time ladies of Litchfield come to terms with the fact that prison has changed them forever. Piper struggles with life on the outside, while life in Max — as corrupt and unjust as ever — goes on without her. Taystee's friendship with Cindy (Adrienne C. Moore) still hangs in the balance as her life sentence looms, Gloria (Selenis Layva) and her kitchen staff are confronted by the hard truth of Polycon's newest profit stream, while others chase drugs or dreams and grapple with the reality of their place in this world.
Last month, Netflix released an interesting and engaging video to announce the show's return date. With the cast performing a cover of Regina Spektor's theme song, we flipped back and forth between feeling nostalgic for the past and a little concerned about what's still to come:
Over the course of its seven seasons, the cast of Netflix's Orange is the New Black has included Taylor Schilling, Kate Mulgrew, Laura Prepon, Jason Biggs, Natasha Lyonne, Michael Harney, Uzo Aduba, Danielle Brooks, Samira Wiley, Dascha Polanco, Selenis Leyva, Nick Sandow, Yael Stone, Taryn Manning, Lea DeLaria, Matt McGorry, Emma Myles, Vicky Jeudy, Laverne Cox, Pablo Schreiber, Lori Petty, Ruby Rose, Adrienne C. Moore, Jackie Cruz, Elizabeth Rodriguez, Jessica Pimentel, Laura Gómez, Dale Soules, Amanda Fuller, Henny Russell, Mackenzie Phillips, and Vicci Martinez.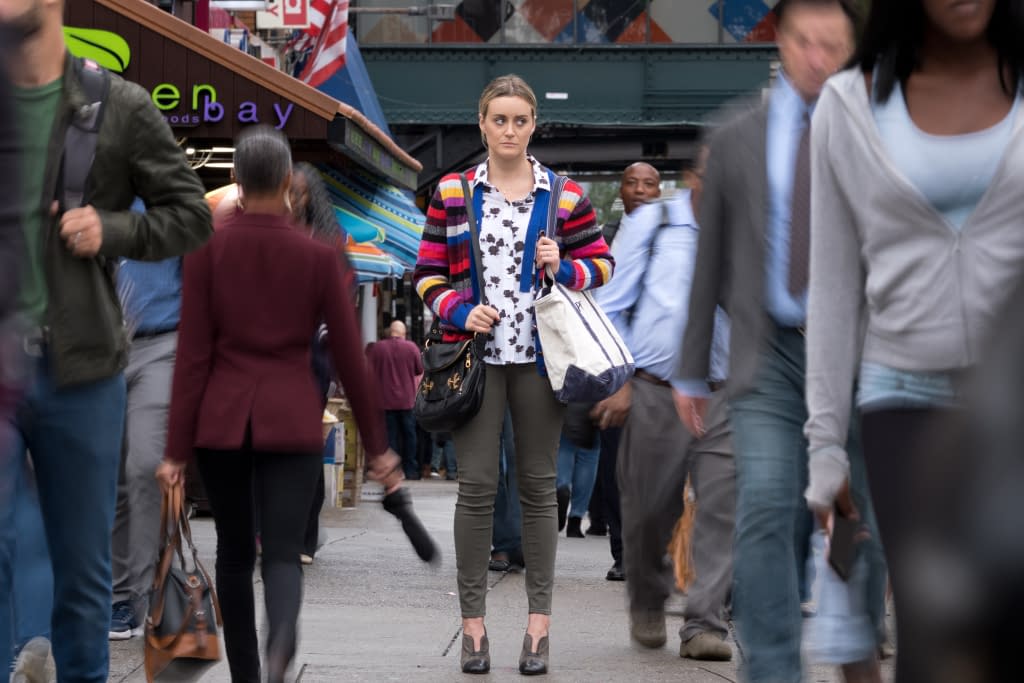 Orange is the New Black returns to Netflix for its seventh and final season on Friday, July 26th.