Robert Kirkman's Outcast Season 2 Possesses July Premiere Date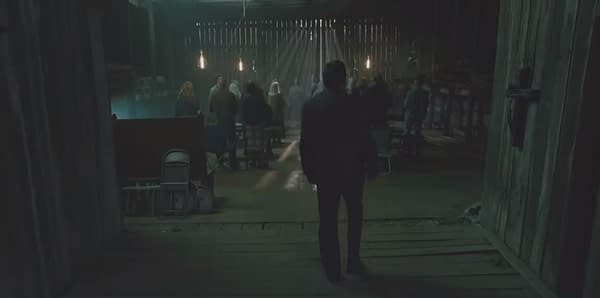 Outcast fans can start scheduling their "repossession" for mid-July, as Cinemax has set Friday, July 20, 10 p.m. for the second season premiere of suspense-horror series from The Walking Dead's Robert Kirkman. Based on the Skybound/Image comic title by creator Kirkman and artist Paul Azaceta, the series stars Patrick Fugit (Almost Famous) and Philip Glenister (Life on Mars) and is produced by Fox International Studios for Cinemax. Kirkman, showrunner Chris Black, David Alpert, Sharon Tal Yguado and Sue Naegle serve as executive producers.
OUTCAST Season 2 continues the suspenseful mystery of what lies behind Rome's supernatural manifestations in the second season of the Skybound/Image comic title by Robert Kirkman and artist Paul Azaceta. Patrick Fugit ("Gone Girl," HBO's "Cinema Verité") stars as Kyle Barnes, a young man who has been plagued by demonic possession all his life. Now, with the help of Reverend Anderson, played by Philip Glenister ("Kingdom of Heaven"), a preacher who believes he is a soldier in God's holy war against the forces of evil, Kyle struggles to protect those he holds most dear, now that otherworldly threats prove greater than anticipated. His struggle will grow into a fight for all of his hometown of Rome, as he discovers the haunting secrets of his own past.

OUTCAST Season 2 also includes Wrenn Schmidt, Megan Holter, Reg E. Cathey, Kate Lyn Sheil, Allison Barnes, Julia Crockett, David Denman and Brent Spiner.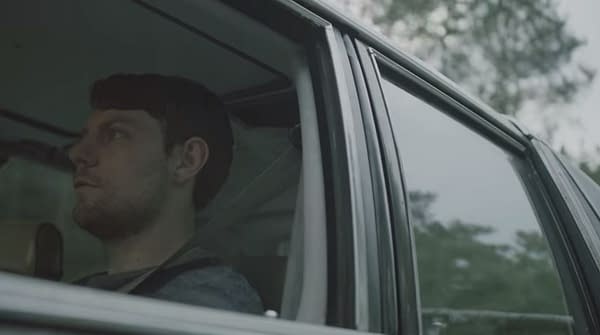 When discussing the possibility of Kirkman's Outcast returning for future seasons, Kary Antholis, President, HBO Miniseries and Cinemax Programming, expressed hope for the upcoming season:
"I think the new season is very strong, and I hope it's got a bit more fun and entertainment in it, and is a step forward. In success, we left open the possibility that we could have a conversation about figuring out a way to bring it back."
Antholis did admit that the cost of the series and re-negotiations with the cast (their options have lapsed) could be major hurdles to a third season: "part of the consideration in doing that [renewing for Season 3] will be, what are the constraints, are there other co-production opportunities that maybe have a more efficient impact."