"Rick and Morty" Global Invasion Continues: Netflix Makes Season 4 Available in 30+ Countries
Fans of Adult Swim's Rick and Morty counted down the months and days until Dan Harmon and Justin Roiland's animated mayhem returned to their screens. That wait ended early last month with season premiere "Edge of Tomorty: Rick Die Rickpeat" (reviewed here), where we got a crash course in "death crystals" and gained a deeper understanding of just how hard it would be to kill Rick Sanchez – and keep him dead.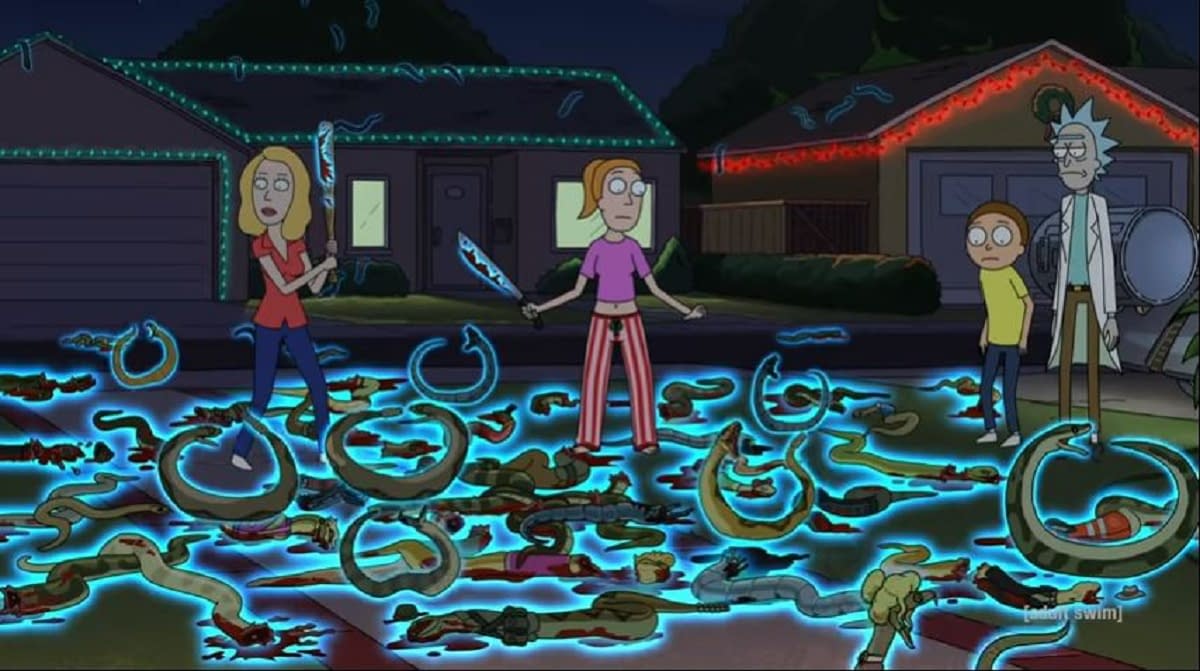 "The Old Man and the Seat" (our review here) proved a brilliant balance between sharp social satire and a gut-punch examination of love, loss, control… and poop. Which lead to "One Crew Over the Crewcoo's Morty", which "heisted" our minds in such a way that it made it our favorite episode of the season so far (check out our review here).
After a week to sleep it all off, our dimension-hopping dysfunctional duo returned with "Claw and Hoarder: Special Ricktim's Morty" (treat yourselves to our humbly-enriching review here). Which leads us to our look at midseason finale "Rattlestar Ricklactica" – the one Roiland says is his favorite of these first five (and close to being ours, as you'll see in our review here).
Of course, a good chunk of the world has no idea what we're talking about – but Netflix took care of that on Sunday by releasing the season's first five episodes in over 30 countries/territories. Hulu has the streaming rights to the Adult Swim series here in the U.S., while Channel 4 has the rights lock in across the pond, in the U.K.
So that means Netflix gets to introduce the following chunks of the world to the down side to peaceful pooping and the smooth flow of snake jazz: India, Argentina, Australia, Belgium, Brazil, Czech Republic, France, Germany, Greece, Hong Kong, Hungary, Iceland, Israel, Italy, Japan, Lithuania, Mexico, Netherlands, Poland, Portugal, Romania, Russia, Singapore, Slovakia, South Africa, South Korea, Spain, Sweden, Switzerland, Thailand, and Turkey.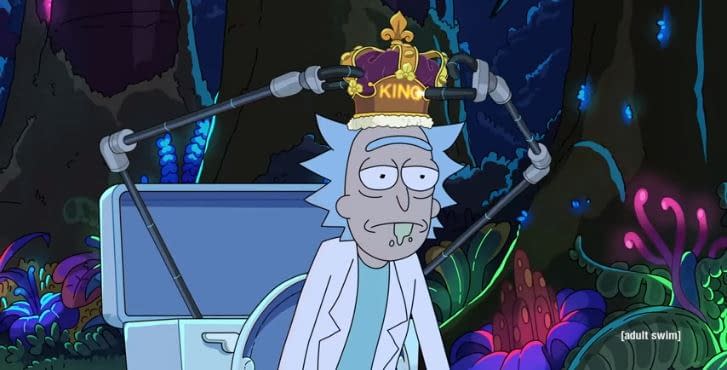 Oh, and in case there's any doubt… though we didn't get a date? Hmmm… thinking a "Super Bowl Sunday" premiere to tie in with their Pringles "Pickle Rick"ad promotion: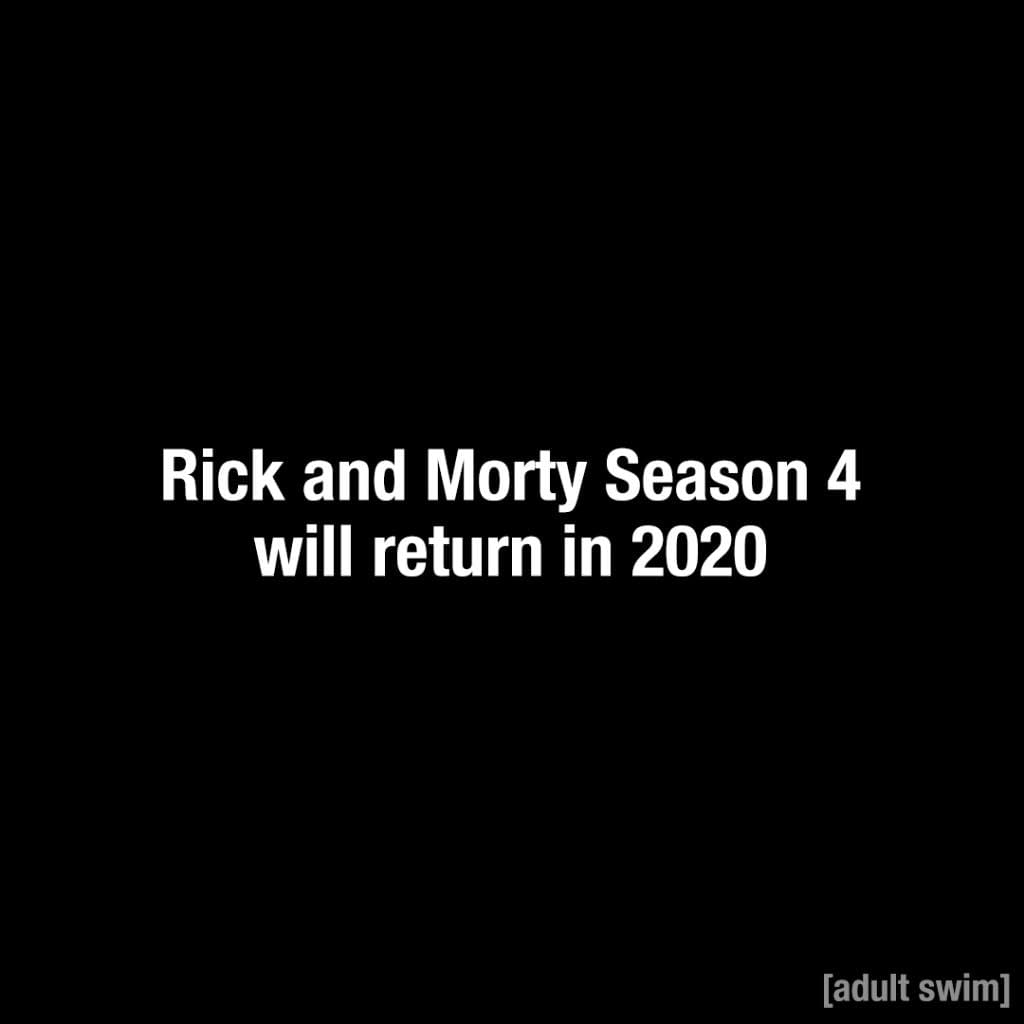 From the Upfronts earlier in the summer, there was the announcement of season 4 with an accompanying video (see below), and red carpet interviews with Harmon and Roiland that teased (jokingly?) a Rick and Morty future with Daniel Radcliffe and Kanye West in it. And then? Things got serious with the season 4 trailer…
https://www.youtube.com/watch?v=Rw6BrzB1drs
Buckle in for disappointment because there's no way these episodes will be good enough for how long you waited. But maybe they will be? It's season four! It's sexy and smooth. Buckle in! Did I already say that? Definitely stay buckled in.

Rick and Morty is the Emmy-award-winning half-hour animated hit comedy series on Adult Swim that follows a sociopathic genius scientist who drags his inherently timid grandson on insanely dangerous adventures across the universe. Rick Sanchez is living with his daughter Beth's family and constantly bringing her, his son-in-law Jerry, granddaughter Summer, and grandson Morty into intergalactic escapades.

Rick and Morty stars Justin Roiland (Adventure Time), Sarah Chalke (Scrubs), Chris Parnell (Saturday Night Live), and Spencer Grammer (Greek). The series is created by Dan Harmon (Community) and Roiland, who also serve as executive producers.