'Rick and Morty': Justin Roiland "Feeling Preeeetty Great" About Season 4
This is one of those instances when there isn't much set-up needed before we get to the heart of the article – in this case, a ten-word tweet (with extra "e's") from Rick and Morty co-creator Justin Roiland (along with his partner in animation supremacy Dan Harmon). While we still haven't seen any footage from the upcoming fourth season – Roiland's clearly been doing a deep-dive into production – and according to the following tweet, he thinks you're going to like what he sees:
In May 2018, Roiland took to Twitter to officially announce that the series had been renewed by Adult Swim – and what a renewal it was! We're not talking ten… twenty… even fifty episodes. Oh no, this order was for a whopping seventy episodes – which increases the chances of there being a Noob Noob solo episode that much more.
Now as for when the new season will air? Yeah, no one knows. While there was quite a wait between the second and third seasons, it's expected/hoped the a fourth season premiere will be sooner rather than later. Not to be left out of the celebration, Harmon released his own shower-themed announcement and good tidings to the fans:
And if anyone thought Adult Swim had any doubt about their decision, here's their perspective:
Fans who were wondering the renewal process took so long in the first place disocverd that it came down to Harmon and Roiland looking to secure a longer-term deal according to a profile on Harmon in GQ. Harmon and Roiland say they're holding out for a contract that grants them immortality. Or, if immortality is unavailable, at least "many, many, many more seasons," and enough money so that, as Roiland says, Harmon "doesn't have to take 12 other jobs while we're working on season four." That way, Harmon can give Rick and Morty the full attention it deserves. To be able to follow his bliss, without taking on a dozen other tortures-for-hire.
---
---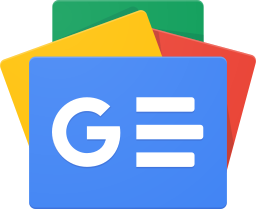 Stay up-to-date and support the site by following Bleeding Cool on Google News today!