Riverdale Season 3 Premiere 'Labor Day' Details Released
Riverdale fans, we have a episode description for the season 3 premiere, titled 'Labor Day'. Looks like we are getting another Archie/Veronica, Jughead/Betty double date! Those always end well right?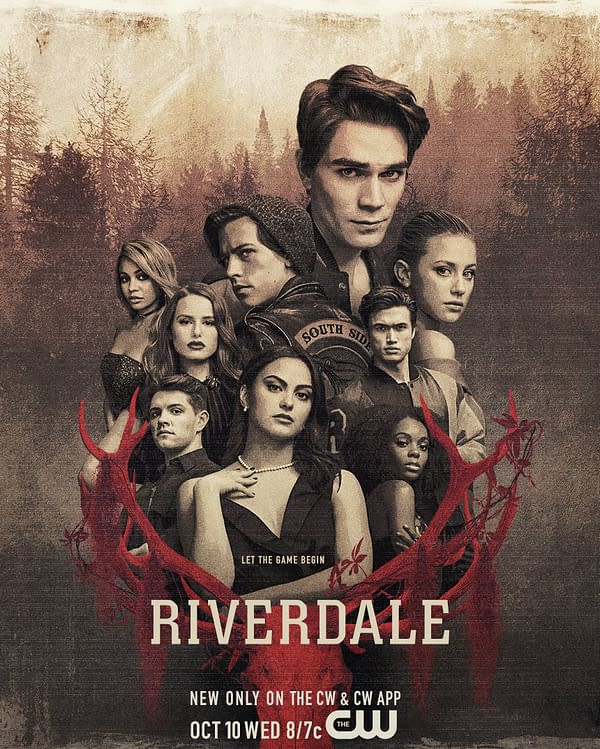 AND THE VERDICT IS… — As the jury begins deliberations in his murder trial, Archie (KJ Apa) makes a surprising request about how he wants to spend his final days of summer. Betty (Lili Reinhart) is forced to deal with her problems head-on after a heated confrontation with Alice (Madchen Amick) and Polly (guest star Tiera Skovbye) brings up some dark secrets she's kept hidden.

Veronica (Camila Mendes) pleads with Hiram (Mark Consuelos) to step in and help Archie before a verdict is announced. Finally, Jughead (Cole Sprouse) leads the Serpents against the Ghoulies latest attack.

Madelaine Petsch, Marisol Nichols, Luke Perry, Ashleigh Murray, Skeet Ulrich, Casey Cott, Charles Melton and Vanessa Morgan also star.
https://www.youtube.com/watch?v=Vja5urRtjQg
Riverdale would benefit from having shorter seasons, last season was solid for the most part, but they stretched out the story lines to death. At its best, it moves at a breakneck speed and pays things off really fast. As a Jughead/Betty fan, I hope they don't come up with a stupid reason to keep them apart again. Cherry in the Serpents should lead us to some interesting directions. Veronica at war with Hiram will be interesting, and Archie…will keep being Archie. No matter what mistakes he makes it will turn out ok. Facing down mobsters, murderers, and high school have proven to not faze him in the slightest, what's a lowly murder trial doing to do?
Riverdale season 3 premieres Wednesday October 10th at 8 PM on The CW.