Happy Ides of March, you bloodsucking vampires! This week's episode of The CW's Riverdale is full of wacky shenanigans – including – drumroll, please – the death of one Jughead Jones!
It's about time they finally got to that – so pull up a chair, grab a party hat and red solo cup full of what's definitely booze and let's dive in to the Ides of March… with MAJOR SPOILERS AHEAD!
[rwp_box id="0"]
Less than three minutes in and we already have our first teenage sex scene – oh yes, Veronica jumps Archie in the band room before school. Sigh. Did Riverdale just become its own porn parody?
Yes, because Archie has time for an early morning tryst between starting his morning at Andrews construction, opening the community center and getting to homeroom on time.
Speaking of Veronica, she's going off the rails, and Archie is worrying about his future for the first time, and Cheryl and Toni have a lesbian threesome — I mean, set a trap for Veronica's half sister to keep her from getting into the Maple Club. (Calm down, this is still network television). Looks like Veronica is still pissed and she's going off the rails because she's hurting over her father's diagnosis and deterioration.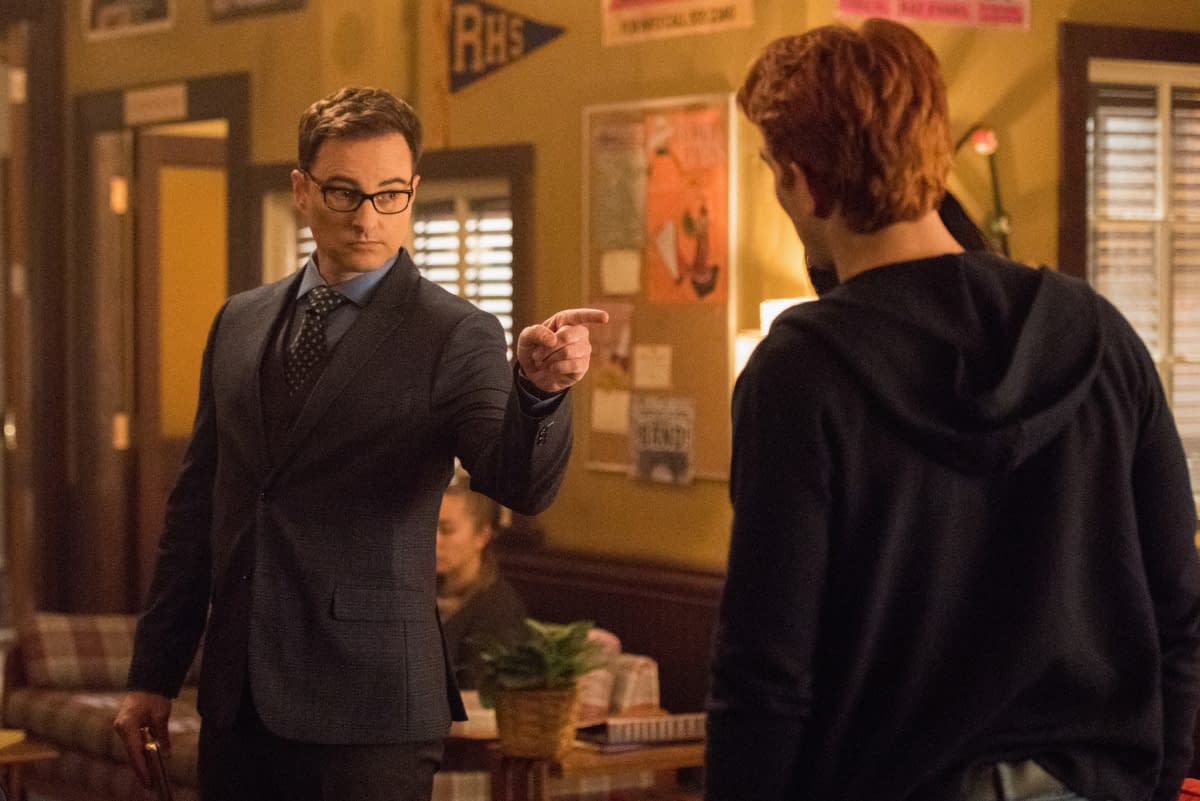 Her solution? Rile up her dying father by rubbing his face in her flourishing rum business! Foolproof, right? Time will tell, V – though my money is still on the fact that he's faking it.
Archie isn't graduating with everyone else (what a shame), but he's going to do summer school and get his diploma, – then do college in the spring semester? Archie, you're a meathead jock: you want to work manual labor jobs and you excel at it. Stick to what you know, you burly ginger. Though why college athletic departments aren't beating down his door by now is beyond me.
Meanwhile, the mystery thickens at Stonewall Prep – Jughead is accused of plagiarizing his Yale entry essay by a classmate – and conveniently all the evidence to exonerate him has mysteriously and systematically gone missing.
Betty comes in to help him play detective, but Jughead just gives up. Well, it was nice while it lasted, Stonewall. You've all been real dicks. Good riddance – oh, but it's not over yet.
Why?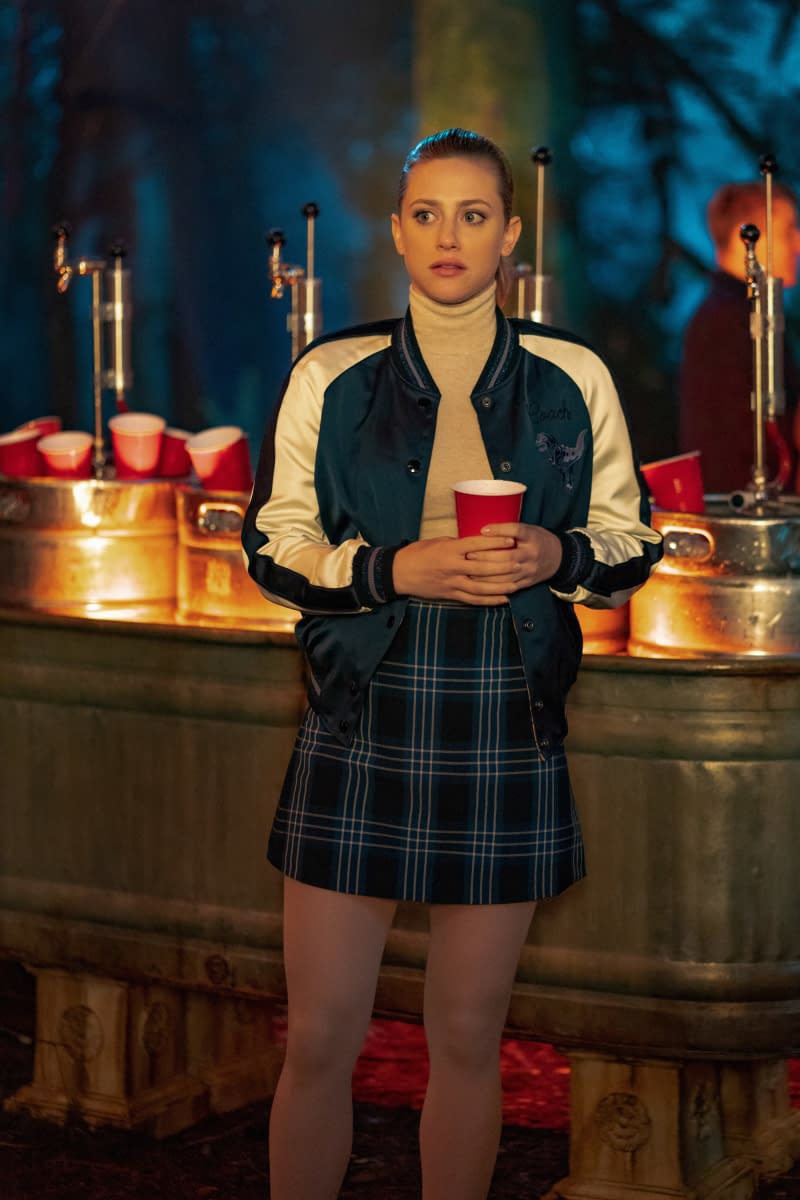 *Trumpets* It's DEAD JUGHEAD TIME!!! *Airhorns blaring*
Real talk though, as much as I've been hyping this up and still hope they bring the Undead Archie stories to Riverdale, I really do think that this is Betty and Jughead's master plan to get back at the Stonewall kids. I think they're faking Jughead's death and everything we've seen so far is for the benefit of making Brett and Donna believe Jughead is dead.
I'm sure it all has something to do with this Stonewall nonsense, but please, television gods, if you're out there, please bring Chilling Adventures of Sabrina into this – you've been name-dropping Greendale for ages now!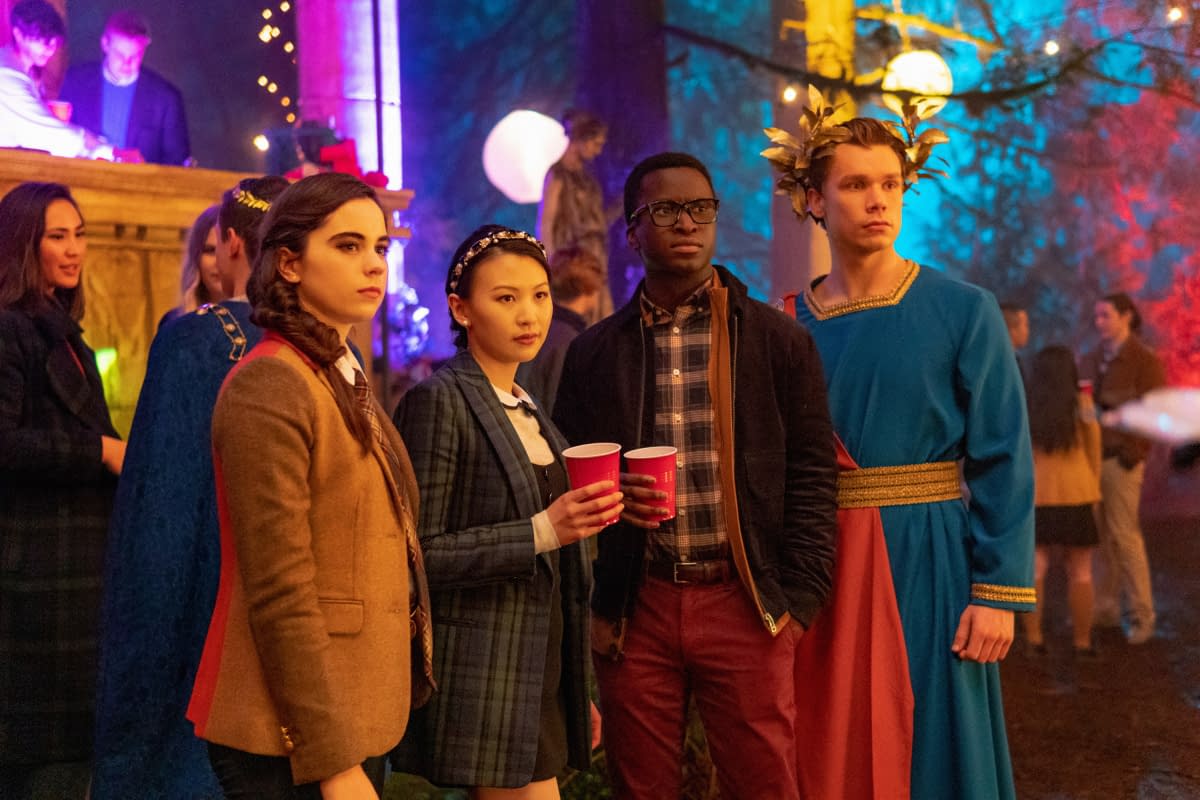 At the very least, we know Jughead isn't really dead and leaving the show – if so, that will be one hell of a surprise season finale. I would be willing to bet money and my dignity on the fact that he's not going to stay dead (if he even is really dead at all).
So, all in all – Stonewall drama leads to dead Jughead, Veronica still has major daddy issues, Archie is thinking about the future (finally), and Betty is still an accessory to Dead Jughead (legally speaking as well).
Seems like everything in place for next week's "Chapter Seventy-One: How To Get Away With Murder":
Enjoyed this article? Share it!