RuPaul's Drag Race All Stars Season 5 Heats Up Summer Starting June
Get ready to werk, queens, because all your favorites are back again for a brand new season of RuPaul's Drag Race All Stars. Content has been a little slim right now, but "The Queen" herself RuPaul has looked down on us and smiled, and gifted us with a new season of only the best competitive queens. All-Stars season 5 is premiering June 5 on VH1. First and foremost, Alexis Mateo is back (Viva Puerto Rico!!!). Joining her are a lineup of totally amazing queens, including Jujubee, Ongina, Shea Couleé, Miz Cracker, Mayhem Miller, Mariah Balenciaga, India Ferrah, Derrick Barry, and Blair St. Clair.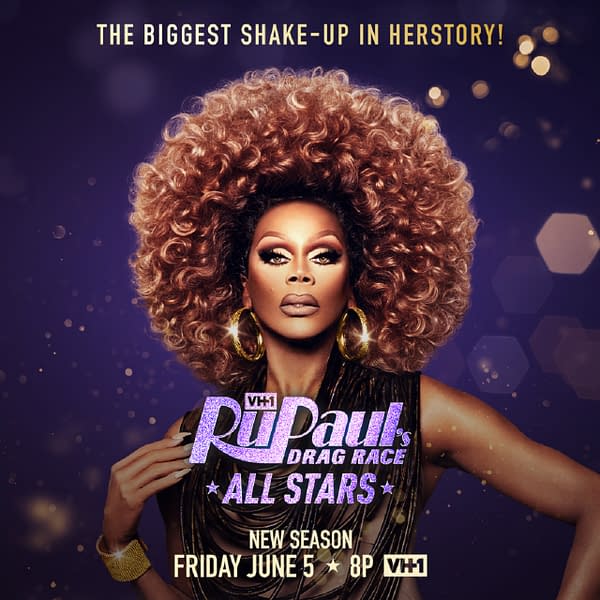 I am still trying to catch my breath, this season is going to be one for the books with so many fan-favorites and amazing queens who have been gone but not forgotten. It seems like they have taken all the knowledge and growth from their respective seasons of Drag Race and just run with it, becoming the ultimate versions of themselves and hopefully the queen who will finally take the title.
But this season will hit a little different, but no, it's not because of the 'rona (coronavirus, that is): Ru announced on her twitter that the rules have changed this season. Instead of having the queens face off against each other when they lip sync for their legacy, the bottom queen will be facing off against a lip-sync assassin. Yes, we may get to see winners, other queens who have competed, and possibly peers of RuPaul who have not competed on the show before. Who knows? Drag Race still has tricks up their sleeves and down their dress.
From what we hear, the bottom queen will go up against the assassin, and if the queen wins, she's safe and gets to choose the queen who goes home. However, if the assassin wins, the other queens get to vote on who is eliminated that week (and the 10,000 tip rolls over to the next week). I am beyond excited because All Stars 5 is for sure going to turn this summer around, even though all the pride festivities and basically everything else is still shut the hell down. If you need me this summer, you can peep me looking my most fabulous with a drink in my hand rooting for my favorite queens. Summer starts June 5, are you ready to start your engines, once again?