Saved by the Bell Season 2 E06: A "Showgirl's" Deserving Redemption
There's no secret how much the gamble of starring in 1995's Showgirls impacted star Elizabeth Berkley Lauren in her first major role since the original Saved by the Bell on NBC. While the actress shouldered much of the burden from the critically-panned NC-17 film, it's endured since as a cult classic- so much so that she's embraced its legacy and recreated its campiness in the season two episode "Wrestling with the Future" on Peacock.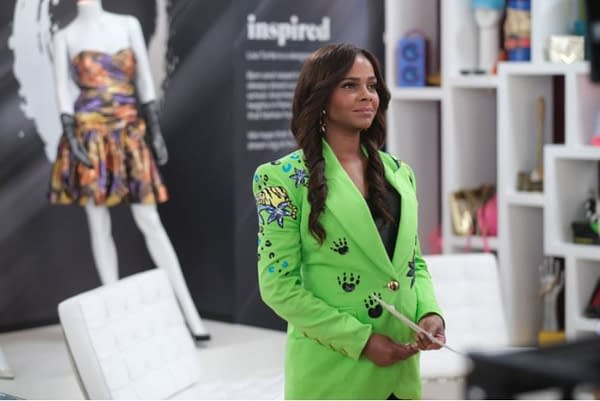 The main arc focuses on Bayside's career day where students try to make the rounds, but control-freak Daisy (Haskiri Velazquez) asserts her neuroticism on the gang to get through all the booths to try to get them to focus on their futures. Much to her chagrin, it becomes an off-putting experience particularly to her Douglas High friends Aisha (Alycia Pascual-Pena) and Devante (Dexter Darden). Meanwhile, Principal Toddman's (John Michael Higgins) paranoia reached its peak on a constant high alert for Mac (Mitchell Hoog) and any potential prank he might pull.
Shockingly getting equal time are the adults with a full reunion of the surviving cast with Tiffani Thiessen and Lark Voorhies, who make their respective returns as Kelly and Lisa, seeing them at their most involved. The two have their own business ventures represented at the career fair as an excuse for their presence, but it's largely as an excuse to serve as wing-women to Jessie (Berkley), who's not sure if she's ready to date, yet. As per the rule of classic sitcom hijinks, the two tried to set her up with a local fireman. The motivation they get her to channel is her brief time in Las Vegas trying to be different with the meta-reference to the Paul Verhoeven film. Writer Yamara Taylor and director Katie Locke O'Brien show their brilliance in finding ways for Berkley to recite Nomi's campy lines again, but intentionally funny. As much as a neurotic straight person Jessie is on the series, there's something wonderful to behold here seeing Berkley turning something once a point of shame into comedy gold.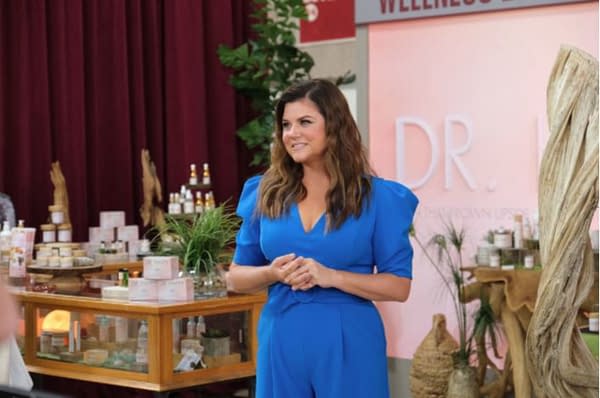 The last arc was kind of depressing with the two alpha males of the series in Zack (Mark-Paul Gosselaar) and Slater (Mario Lopez) competing against one another again. This time it's over whose life is more pathetic. I mean on the surface, I get why they try to milk it as long as possible, but come on! Zack was able to marry the high school sweetheart that he competed with Slater over. He also managed to have a law career and was Governor of California. There's not really much for Lopez's Slater other than to play out every single poor, underpaid, middle-aged male stereotype, because it's just literally uninspired cheap fodder, but he still has that rocking hard bod to go with the highly functional depression, right? "Wrestling with the Future" manages to give everyone something meaningful to do and is one of the best Saved by the Bell episodes on Peacock.
Saved by the Bell Season 2 Episode 6 "Wrestling with the Future"
---
---
Elizabeth Berkley's willingness to poke fun at herself provides just one of many great moments from Peacock's high bar-setting Saved by the Bell Season 2 episode "Wrestling with the Future".
Credits
---
Director
Katie Locke O'Brien