Scaremy K's Horror Round-Up Special Edition: Blumhouse's 'Into the Dark' Awards!
Welcome goblins and ghouls to the BC Horror Round-Up! This will be a weekly look at some little fiendish news stories, horrifying new trailers, and more. I am your host Scaremy K., and in this edition we will be taking a deep dive into the first half of episodes of Blumhouse's Hulu series Into the Dark!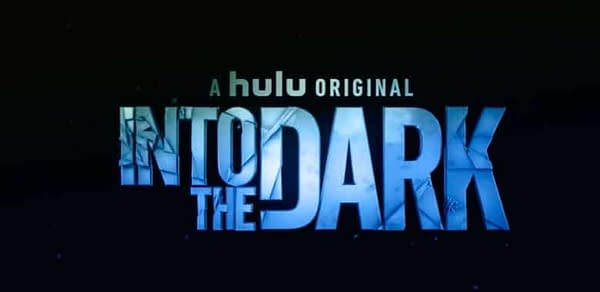 This year-long series of frights kicked off last October, and each episode of the series focuses on a different holiday. They have ranged from great (The Body, New Year, New You) to the…not so great (sorry all, Pooka! was not good). Good or bad, your horror host loves anthology series, and this one has provided some devilishly good viewing. Let's hand out some awards for the first half of the season.
Best Actress: Carly Chaikin, New Year, New You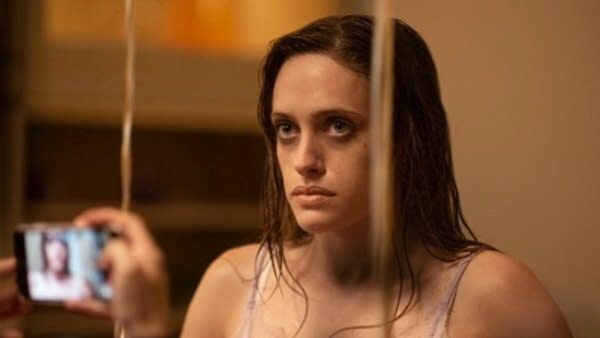 Stand up and take a bow Carly! Her performance as Danielle in New Year, New You is a high bar for the series so far. Vulnerable, ruthless, and hilarious all at the same time, Danielle is a horror villain this host can root for. It is really difficult to get us to root for someone like Danielle, but Chaikin's performance should announce to the world that she is a force to be reckoned with.
Best Actor: Matt Lauria, Down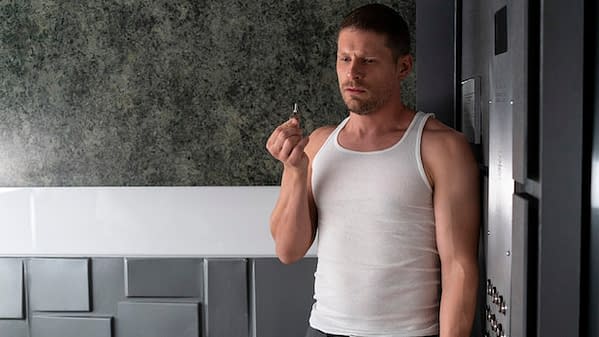 Down was the Valentine's Day episode of the series, and though this black heart usually thinks that holiday is the pits, Matt Lauria made my heart swell as the guy even woman could ever hope to meet. Well, until it turns out he is an insane stalker person with quite the mean side. Perfectly changing his tone and demeanor on a dime, it was jarring to watch his transformation in that elevator. He killed with brutal efficiency and little remorse, and I only wish he would have been my valentine.
Best Death Scene: The Morgue Scene, The Body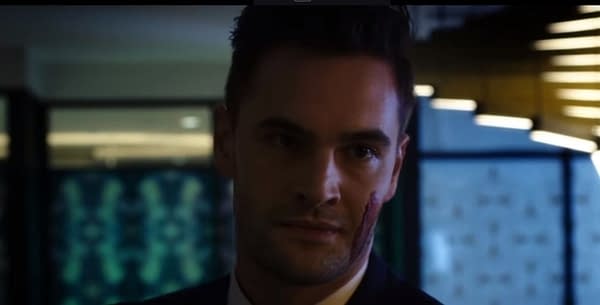 Brutal, funny, and full of great choreography and set design, the morgue was the final set piece in the Halloween Into the Dark episode The Body. All of the actors brought something to the scene, and our hero Wilkes gets out of there alive. I had my doubts for a minute there, but shouldn't have. Wilkes was a complete badass and there was no way he was going out like that.
Worst Family: The Tooms, Flesh and Blood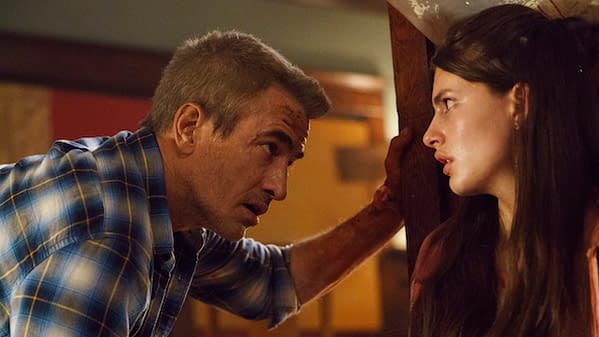 Oof. Even I could not believe the dysfunction in this family while watching. And I thought my family was bad! The last half of this episode is just a constant stream of gut-punches as you watch the father and daughter play the most murderous game of cat and mouse you will ever see. Add in an unhinged Dermot Mulroney as the father, and you have all the makings of the Thanksgiving from hell. Hopefully I will be invited next year!
Worst Mascot: Pooka!, Pooka!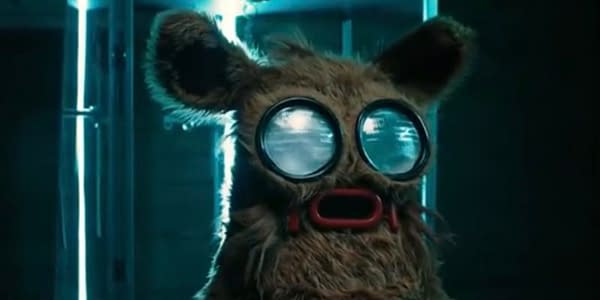 Normally this is right up my alley. A mascot for a popular Christmas toy that goes insane and murders and hurts people? Sign me up. But Pooka was way too determined to just confuse the audience and not flesh out some of the cooler aspects of the premise. Plus: by the end Pooka was just annoying. The design was cool though. Like all flash in the pan Christmas toys though, he will be tossed in the closet and forgotten by next Christmas.
"You Deserved It" Award: Peter Rake, Treehouse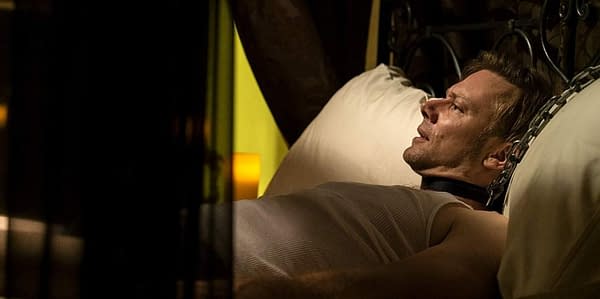 One of the biggest pieces of garbage I can remember seeing in awhile, Peter Rake, the chef from Treehouse, should have died. I was rooting for him to die, and while I didn't get that payoff, the psychological torment and harm that befell him was deeply satisfying. Everything wrong with society all rolled into one person, the horrors he perpetrated on people, especially women, was rightfully punished. They have their eye on him though, and should he step out of line again, he will pay the ultimate price. Thankfully.
"Sequel Please" Award: The Body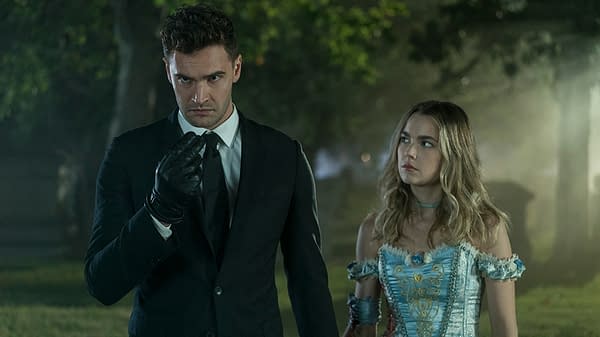 Even with the ending they gave us, I want more! There was so many things to like about this episode, form the performances by Tom Bateman and Rebecca Rittenhouse to the fun tone and great script, this one has been the most fun to revisit and I for one would welcome some kind of prequel with Wilkes or really anything. Just do something Blumhouse!
Best Episode: New Year, New You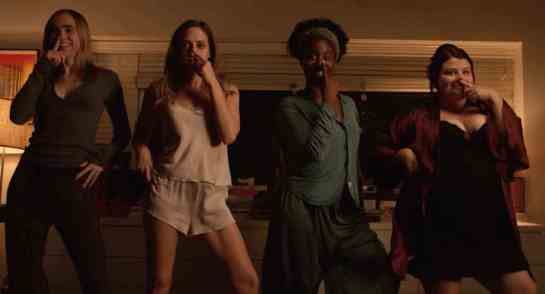 This one was close between Into the Dark episodes The Body, Down, and New Year, New You. In the end, the story of a group of friends reuniting on New Years Eve and how the night unfolded features the strongest ensemble, the overall best performances, and the best villain Into the Dark has given us so far. All of the drama is wonderfully shot by director Sophia Takal, who knows a thing or two about creating tension and a sense of dread in a shot. The 70's-vibe to the film adds to its charm, and it is hard to see this one being topped when the next batch of six episodes is released.
Speaking of those next six episodes, the trailer for the April Fool's Day Into the Dark episode I'm Just F*cking With You is here. Looks like it will be a hoot when it premieres on April 1.
That is it for this edition my fiendish friends. Until we meet again, may your days be short and your nights hellish!