Shawn Michaels appeared on WWE's The Bump livestream ahead of NXT Takeover: In Your House on Sunday. The Heartbreak Kid looked back at a lot of great matches he had at the PPV series from which the latest Takeover borrowed its name. One of those involved a pivotal moment in WWE history: the first Hell in a Cell match that happened at In Your House: Badd Blood.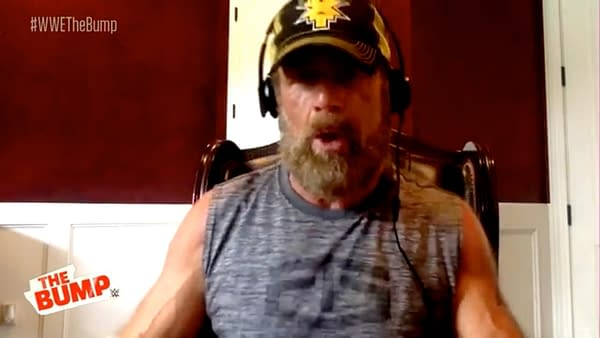 "It was a situation where it went really well," HBK said about the match, which took place during a feud with The Undertaker that Michaels said was never meant to happen. "So much, as I've mentioned before, of Taker and I's situation was built around the fact that they only went to HBK and Taker out of almost having to. That was something that, as a company, Vince just didn't want because he didn't think people would buy it."
That changed after the In Your House PPV before Badd Blood, In Your House: Ground Zero. He said, "But after the match in Louisville, that Ground Zero match, it just went so well. The chemistry was there. We decided to throw some gasoline on that story. We knew it had to go to something big. The next logical step was in a cage, but we wanted it to be different."
Michaels made a suggestion that would eventually lead to the Hell in a Cell match. "All I could remember was making mention of the fact that I had seen this Buzz Sawyer, Tommy Rich match in the Omni when they had a cage with the roof on it," he said. "It was a suggestion that I made and just threw out there. Vince took that and made what is now our Hell in the Cell. The first time we saw it was that day of the pay per view, walking into St. Louis and looking at that thing like, wow. That is cool, and of course, the first thing I said was I gotta get on top."
Enjoyed this article? Share it!