Our shared summer of social distancing brought me in touch with one of the founders and creators of one of the most recognizable brands on YouTube, Ian Hecox. As I swelter in my studio/garage, Ian joins me from the confines of his self-described "murder-room spare bedroom" and begins by sharing the origin story for Smosh. Hecox and pal Anthony Padilla, when they were fresh out of Del Campo High School in Fair Oaks, California, began filming each other lip-syncing tv show themes out of pure boredom. Ian tells me: "I don't know, there is something funny about just having a camera and a friend and just making dumb things and looking at it afterward."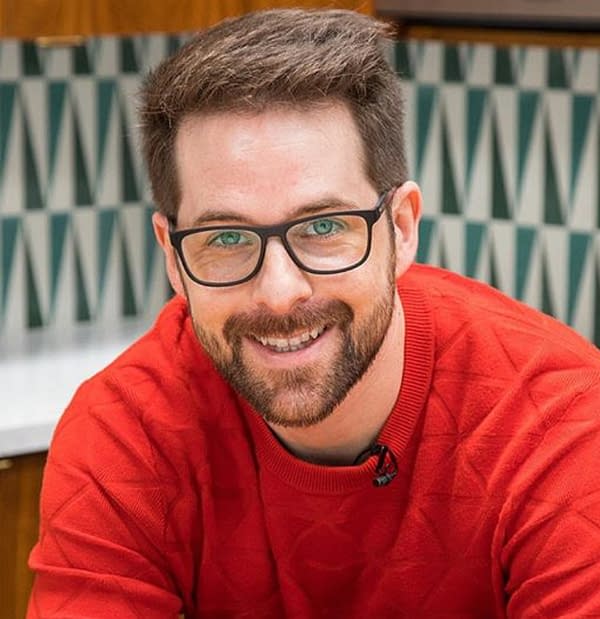 After uploading a couple of these "dumb things" to the website, somebody stole one of the videos and put it on a very early Youtube, which at the time, 2005, was just blossoming into the global juggernaut of entertainment that it has become. "So there was not really a lot of content on there. Which I think definitely contributed to our rise. Because there simply wasn't that much stuff to watch. So it was a lot easier to be discovered on there if you managed to get on the front page of Youtube."
As an early pioneer, he describes the landscape of other content on an early wild west like Youtube, where most anything was still possible. "It seems like nowadays it seems like there is a playbook to create content. Back then there was nobody that we were looking at and seeing being successful and saying, "Oh we'll do that." There was T.V. and movies and that is all we really had to go off of. But a lot of the content on Youtube was vlogs, like a lot of people talking in their bedrooms, or you know, cat videos."
Ian remembers that he and Anthony were mostly having fun and didn't expect anything to come out of the videos that they were making, and certainly didn't see it as a career. That is until Barry Blumberg (Defy Media, former Smosh CEO) found the content and stepped into their lives. "[Barry] helped us get a little more serious about it. And look at Smosh, not as two guys filming in their parents' bedroom and see it as a comedy brand. Obviously, nowadays, being a brand is a thing that everybody just assumes they have to do. that you start off with that being your goal. Back then we were just two guys but he was telling us it could be more than that"
Since they liked making videos and wasn't planning on doing anything else, Smosh started thinking more earnestly about developing the brand. "We hired a producer to help us create the content, build a schedule, get consistent with the content. I think back then we were releasing one video every three weeks, which seemed like too much. Just the idea of doing one video a week sounded like madness. ..Then fast forward and we are putting out almost a video a day."
After former parent company Defy Media abruptly went out of business in early 2019, fellow YouTubers Rhett and Link's Mythical Productions purchased Smosh which gave Hecox the chance to take control of the channel again. Previously the boys didn't have complete control over the business side of things, hiring, firing- that sort of thing so they mainly just wrote and starred in the videos. Now with Rhett and Link helping out, Ian has taken the role of President. He is more involved in the business side of things. "Writing less, still doing on camera but just making sure the channel doesn't go down in flames."
Ian Hecox Discusses "The GDFN"
This brings us to the latest show The GDFN. Fear not true believers, Ian assures me it is not something more than what you thought: The Gosh Darn F**kin News! After having success with the Every "Blank" Ever (Ever Quarantine Ever) series on YouTube Hecox wanted to experiment with different formats. And GDFN, a not too serious look at not too serious current is the latest offering to the streaming gods. "It's our version of a news show, but it's not really that much news. I guess some people could look at it as a Weekend Update (SNL) of sorts… there are little smatterings of news because sketch comedy takes so long, from inception to posting, that it is hard to put out relevant content."
The GDFN crew's plan was to pre-record some funny segments and save the very last parts (the "Newsy Things") for Monday with the final product out on Wednesday. An insanely fast turnover to be sure, but the main goal for GDFN was to put out something that was relevant by the time it goes out to the world. Shortly after the first episode premiered the George Floyd tragedy changed the world and Ian is aware of his responsibility to release new episodes: "Well, we were going to put one out a couple of weeks ago, but it just didn't seem right to put out anything newsy with- with everything else. It seemed like we wanted to keep the channel clear and make sure that everyone stays to the messages that matter right now when it comes to the news. But we are still working on it. We have the pre-recorded stuff all done. We didn't want to be assholes and be like 'Here's some news!' and actually ignore everything that is going on."
My first exposure to Smosh begins with my boys dragging me into the room to watch Smosh: The Movie, and I quite enjoyed it. I asked Ian to reflect back on how the experience marked a change to not only their content but the way they produced it: "It is so funny looking back at that movie. And seeing how much our content has changed. We had this sort of very cartoonish personalities, Anthony and I, back then. And I feel like how we presented our content and everything shifted after that movie. We made that so long ago, I think 5 or 6 years ago. But our content has changed so much and we have changed so much, and the way we present ourselves has changed so much, that it's this funny time capsule of what we were back then. I think to a small degree. I think after the movie we started, we looked at acting in a different way. Which I know is kind of silly because you look at that movie and think it's certainly not going to win any awards for acting, but I think we started taking the acting side of things more seriously after that movie."
Ian continued, "Regardless, I think our viewers enjoyed it. I think that everyone else that wasn't a viewer was probably just confused. Which I totally understand. It was a really cool thing. I just try to not take it for granted. Because how often do you get to make a movie?" Hecox tells me they are always open to movies in Smosh's future, but that Youtube will always come first, and they are not leaving to make a movie. "That's just one piece of content. Regardless if it's longer than anything else, it's one piece of content, so it's not worth leaving Youtube for four months. It's something that we could do on the side if we could cheat somebody out of a couple million dollars to let us make a movie, that would be great."
Looks like Smosh is now on my list of companies I will call to make a movie, just let me check those lotto numbers real quick. How bout that social media round-up pardner? You can see what's up with Ian on Twitter at @SmoshIan or @IanHecox on Insta. Stay up to date with Smosh's tweets @Smosh and Grams @Smosh. You can check out Smosh's GDFN or Every "Bank" Ever on their YouTube channel.
Enjoyed this article? Share it!