Earlier this week, we reported that Corey Graves had run from Twitter like a scalded dog, closing down his account. Graves has been critical of the service in the past, saying in 2018, "Unfortunately, social media has become a very toxic place. People don't know where to draw the line. It's become more exhausting than productive to me. Some things in life are more important than 'likes' and 'followers.' I urge you to explore that. Deuces! 😘." But there was no indication about why he quit the service last week. Now Graves is back on the service, but he hasn't explained why and a lot of people are wondering what would make Graves quit and, more importantly, what would get him to come back? Now, the latest dirt sheet speculation has revealed the true nature of Graves's situation.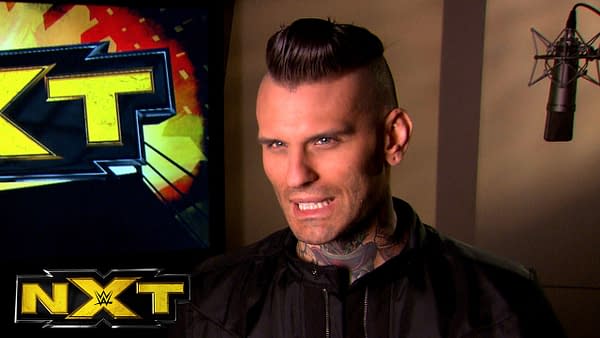 According to some rumors making their way around certain circles, Grave was apparently upset with a situation involving permission to use the executive bathroom on Twitter. Graves quit the social media service in a huff, but afterward, he realized that there were not many other good prospects when it comes to social media services that can provide the kind of reach and gratification that Twitter does. Luckily, a close friend of Graves named Jerry suggested that Graves could just return to Twitter a few days later as if he had never left, and so that's what he did.
Reports claim that the situation is currently still developing and that Twitter has noticed what Graves tried to do and is considering forcing him to leave the service. However, Graves reportedly has a plan with another one of his friends, Eliane, involving a "Mickey Finn" to get revenge on Twitter. Bleeding Cool is closely monitoring this situation and will keep you updated as more information becomes available.
Enjoyed this article? Share it!