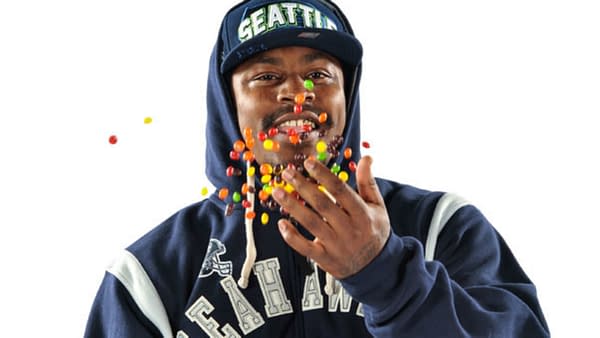 It was big news when the Oakland Raiders signed 31-year old Marshawn Lynch to a contract. Lynch, also known as Beast Mode, sat out last season was believed to be done with football. And 31 is considered past prime for a running back, especially one that got as many carries as Lynch has in his career. But there must be a bit of the fountain of youth in those Skittles he eats after every touchdown as the veteran rusher looks to be in top form. So much so that here is a video posted by Raiders head coach, Jack Del Rio, showing Lynch breaking off a nice run. Most coaches keep footage from OTAs and training camp as squirreled away as possible. Not this time. The Raiders appear to be on an upswing with their young quarterback, Derek Carr, which makes the signing of Lynch seem like such a good idea. Giving a veteran presence in the backfield could take this team back to the playoffs.
— Jack Del Rio (@coachdelrio) June 6, 2017
Enjoyed this article? Share it!