Posted in: Anime, Movies, TV | Tagged:
---
Stan Lee Moves Into Anime In New Trailer For 'The Reflection Wave One' News of Stan Lee's collaboration with Studio DEEN on an anime project titled The Reflection has been floating around since late 2015 when an original series pitch video was released with a voiceover narration by Stan where he postulates:
What would happen if a large group of humans throughout the planet suddenly gained mighty superpowers? How did it happen? Why did it happen? How will it affect all human life on earth? …and what will happen when this army of super-humans attacks the rest of us?
Now a new version has been released which starts off with the same video as before, but now with an added scene at the end which is a live-action message from Stan where he talks of his excitement for the project and the great teams that are working on it. In addition to identifying additional individuals attached to the project, the video also reveals that the project will have 12 episodes and premiere in July on NHK in Japan with a worldwide simulcast.
While we've known that the project is a tandem effort between Pow! Entertainment (Stan's company) and Studio DEEN with Hiroshi Nagahama (known for his work with Mushishi) directing, we now have some additional names to put to the series:
Koichiro Sohtome (Kenkô zenrakei suieibu umishô) as the series director
Yasuyuki Suzuki (Naruto, Yu-Gi-Oh!) as the scriptwriter
Kanako Satō (Flowers of Evil, Justice League: Doom) as the in-between checker
Hiroko Umezaki (Flowers of Evil)as color designer
Hisaharu Iijima (Escaflowne) as the art director
Keiichi Nozaki (Mobile Suit Gundam) as the music director.
The electropop group 9nine performs the series theme song.
https://www.youtube.com/watch?v=HvBD6PBAKZk
The Studio DEEN website describes the series as:
After THE REFLECTION, some of the people in all parts of the world are discovered with super powers. Some become heroes, and others villains. How did the Reflection happen? What was the cause of it? With many unsolved mysteries, the world is lead into turmoil.
Back in late October of last year at Stan Lee's L.A. Comic Con, they did show a teaser which gives an idea of the presumed animation style. It features an armored humanoid flying around and finally landing outside of the Los Angeles Convention Center, but doesn't give any other hints about the project beyond it reaffirming its being attached to Stan.
---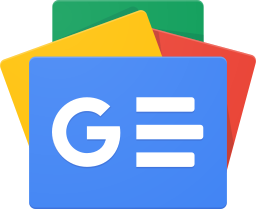 Stay up-to-date and support the site by following Bleeding Cool on Google News today!