"Star Trek: Short Treks" Releases "Ephraim and Dot", "The Girl Who Made the Stars" Trailers & Preview Images
This year's New York Comic Con (NYCC) was a pretty big one for fans of the Star Trek Universe: including new trailers for the third season of Star Trek: Discovery and the premiere of Star Trek: Picard. But executive producer Alex Kurtzman didn't stop there, announcing that not only would new episodes of Star Trek: Short Treks be coming soon – the first one ("Q&A", written by Michael Chabon and directed by Mark Pellington) was available that day on CBS All Access.
For those of you who are new, here's what you need to know: Short Treks are 10-15 minute stand-alone short stories that allow fans to dive deeper into the key themes and characters that fit into Discovery and the ever-expanding Star Trek universe.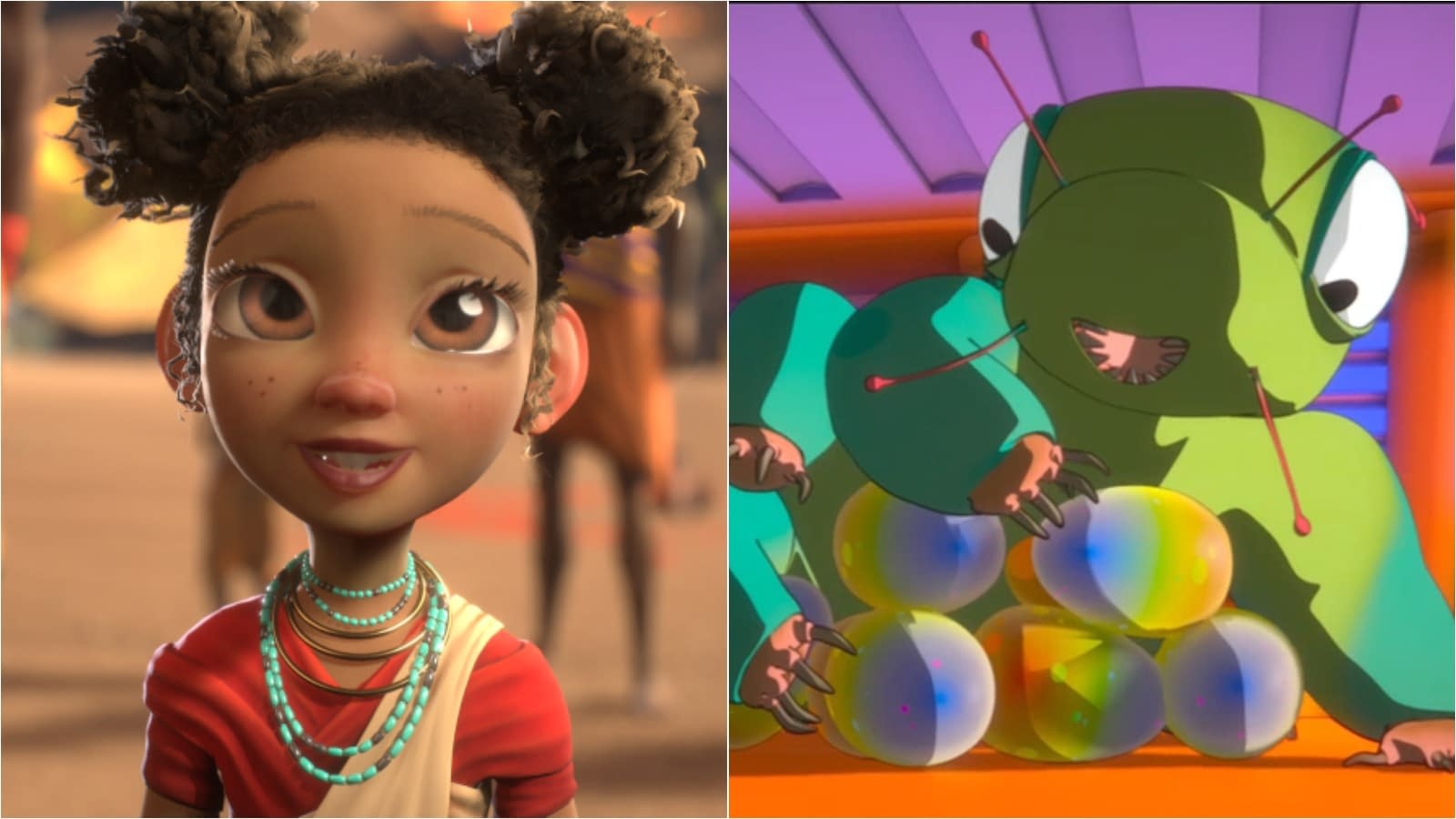 Following the initial release of "Q&A", the five remaining episodes are set to drop on the streaming service on the second Thursday of each month. The schedule begins with second outing "The Trouble with Edward" on Thursday, Oct. 10 – with this month bringing a double-dose of Short Treks (Thursday, December 12).
Speaking of December 12th… CBS All Access has released trailers for the series' two animated outings: "Ephraim and Dot" and "The Girl Who Made The Stars".
In "Ephraim and Dot", viewers are introduced to Enterprise repair drone DOT and mycelial tardigrade Ephraim; while in "The Girl Who Made the Stars", which offers a greater appreciation for Burnham's (Sonequa Martin-Green) second-season story.
"Ephraim and Dot": Ephraim, a humble tardigrade, is flying through the mycelial network when an unexpected encounter takes her on a bewildering adventure through space.
"The Girl Who Made The Stars": When a lightning storm in space scares a young Michael Burnham, her father aims to ease her fears with a mythical story about a brave little girl who faced her own fears head on.
Now here's a look at some of the preview images released – and is it just us, or does it look like "Ephraim and Dot" takes place during the famous original series episode "Space Seed"?