Stone Cold Steve Austin: Preview Tomorrow's New Documentary on A&E
The A&E Network and WWE have teamed up for a couple of new wrestling history-themed projects that will debut tomorrow night. The first is WWE's Most Wanted Treasures, a series that will follow WWE superstars hunting down treasured pieces of WWE history, such as Mankind's original brown shirt and Kane's original mask. The second is a series of biographies on WWE's greatest legends of all time, and they're kicking it off tomorrow night with a two-hour documentary on arguably their greatest legend, Stone Cold Steve Austin.
In an exclusive interview with Entertainment Weekly yesterday, the "Texas Rattlesnake" (or just Steve Austin these days) previewed his upcoming documentary. They discuss how the film will cover his entire life and wrestling career, but they really spend some time discussing Steve Austin's final match and the chaos of the 24 hours that led up to it, which saw Austin have a serious health scare and be rushed to the hospital the night before his showdown with The Rock at Wrestlemania 19.
"That was an interesting day at the office," Austin tells EW while reflecting on the events that transpired on March 30, 2003. "I was at the gym with Kevin Nash and my reflexes were very touchy that day. We were on recumbent bicycles and my feet kept twitching. I didn't think anything of it. I left Nash and went to my room on the 27th floor of the Grand Hyatt Hotel and right before the elevator opened, my heart started beating out of my chest."
Austin says he'd never experienced anything like that before, his heart beating "about 160 or 180 beats per minute." As he walked out of the lift, he spotted longtime WWE employee Liz Difabio whom he immediately asked for help.

The Texas native was rushed to the hospital in secrecy where a multitude of tests were run.
"The bottom line was I was drinking too much alcohol and caffeine and I wasn't getting enough rest," he shares. "I wasn't cleared to leave the hospital but I left because I was going to wrestle The Rock."
They don't call Steve Austin "the toughest S.O.B. in WWE history" for nothing, huh?
Biography: Stone Cold Steve Austin is directed by Jake Rogal and produced by Jason Hehir, who previously produced the well-received Andre The Giant documentary for HBO and ESPN's instant classic docu-series from last year, The Last Dance.
Tune in to A&E to check the film out at 8 pm tomorrow night, followed by the first episode of WWE's Most Wanted Treasures.
---
---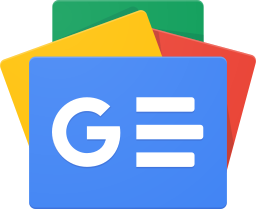 Stay up-to-date and support the site by following Bleeding Cool on Google News today!