Supergirl Season 3: An Inside Look at Serena Coming to Earth
The CW has released an inside-the-episode video for tonight's new episode of Supergirl season 3. The penultimate episode is called 'Make It Reign' and follows up on the ending of last week as Serena (Anjali Jay) and two other Kryptonian Witches steal Supergirl's ship and headed back to Earth, leaving Kara (Melissa Benoist) and Mon-El (Chris Wood) in Argo City with Alura (Erica Durance). Executive producers Jessica Queller and Robert Rovner set up the first of the two-part season 3 finale.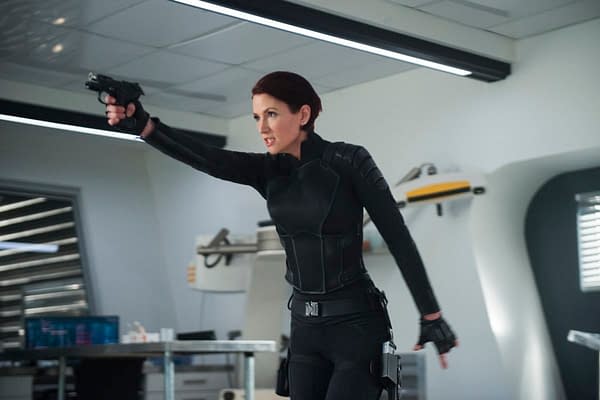 They establish that the two women and Serena are Kryptonian Witches, which goes along with the Valley of Juru that we saw earlier in the season, which from the comics is a home of a group of mystics called the Wizards of Juru. We also find out that part of her original plan involved separating Sam (Odette Annable) from Reign… which leaves me really curious what Reign will look like without Sam. Will she still look like Annable, or will she suddenly take on the more monstrous appearance that she has in the comics? That would be very cool. Also, they don't say, but the question comes up of how Kara and Mon-El get back to Earth… my guess is they call Brainiac (Jesse Rath) for a lift.
Supergirl airs tonight at 8 p.m. ET on the CW.
https://youtu.be/Q7FVv7PaaDg