Supergirl Season 3: Quick Recap Before the Series Returns
Tomorrow night we get the return of Supergirl with the first of 10 new episode in a row straight until the season finale. And while the first episode back is a bit of a filler with the focus being on Winn Schott (Jeremy Jordan), this seemed like a good time to do a brief Supergirl Season 3 recap just to remind folks of what the Girl of Steel has been up to this season.
The season started with an episode titled Girl of Steel and showed us Kara (Melissa Benoist) reeling from her decision that caused Mon-El (Chris Wood) to have to leave Earth. To cope with it, she decides to focus on her Kryptonian side. We also get to meet Samantha Arias (Odette Annable) who shows great strength when trying to save her daughter's life.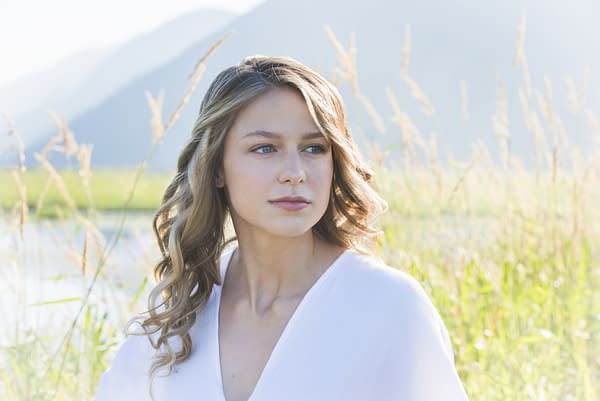 In the second episode, Triggers, we get to meet Psi (Yael Grobglas), a psychic thief that can play on peoples fears. She forces Kara to reconnect to her humanity and Ruby (Emma Tremblay) is so certain her mom has superpowers that she puts herself in danger to prove it.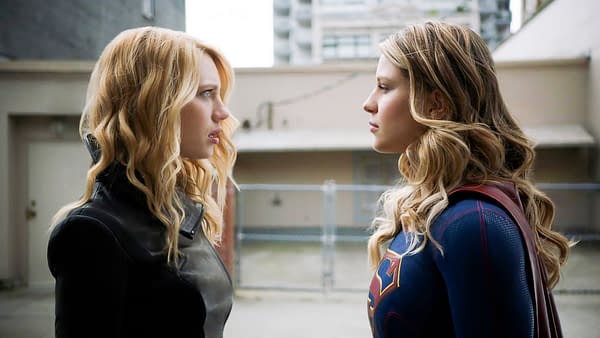 Two images here from Far From the Tree, because two very different stories. Alex (Chyler Leigh) and Maggie (Floriana Lima) have their wedding shower and we meet Maggie's estranged father. And the other father we get to meet is Myr'nn (Carl Lumbly), J'onn J'onzz (David Harewood) presumed dead father who is found on Mars. Myr'nn ends up returning to Earth.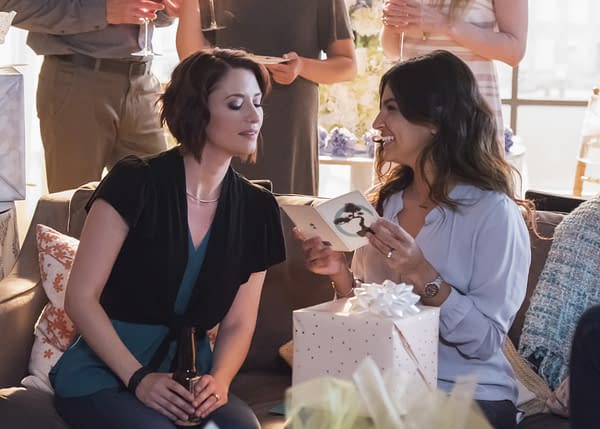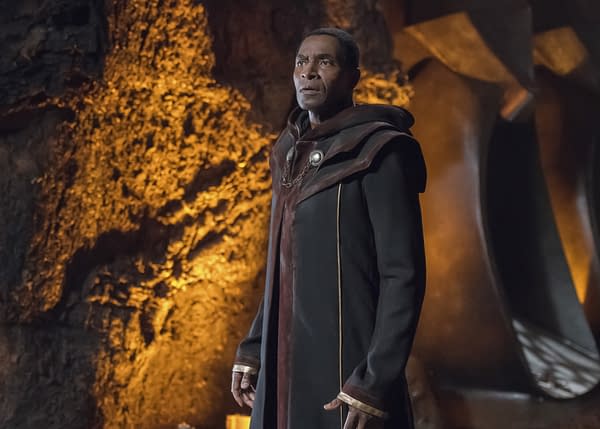 In The Faithful, we get to meet Thomas Coville (Chad Lowe), a man saved by Supergirl in the pilot episode who has started a church that worships her and the teachings of Rao. His actions put a lot of people in danger and leads to the uncovering of a mysterious ship in the water off the coast of National City. Alex realizes that her and Maggie differ too much on wanting children and their relationship can't work.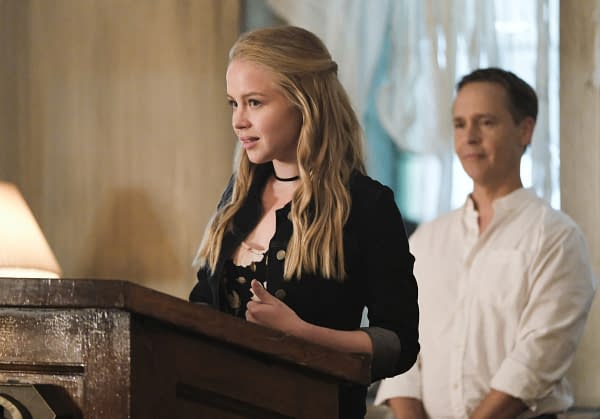 Morgan Edge (Adrian Pasdar) makes his move against Lena Luthor (Katie McGrath) for her buying CatCo out from under him. He blames her for lead poisoning the children of the city in Damages, but it turns out that Edge is behind the poisoning and we see Lena pushed to her limit. Alex ends it with Maggie.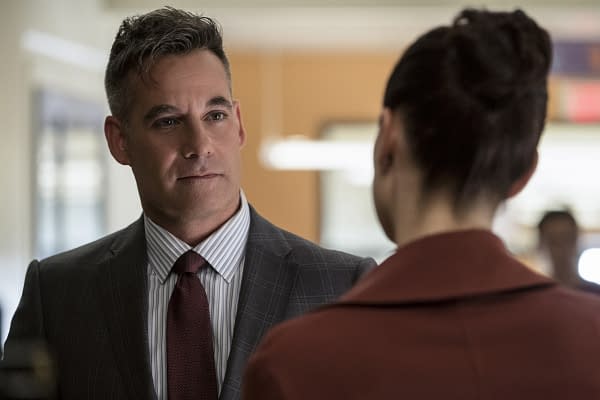 In what turns out to be a mostly flashback episode, Midvale, shows us a young Kara (Izabela Vidovic) and young Alex (Olivia Nikkanen) and the first time they worked together to get justice. There is also an appearance by Erica Durance, who now plays Alura, but as a government agent… surely setting up something for later.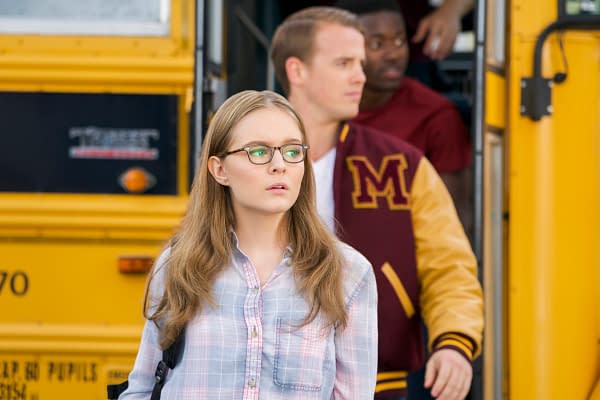 J'onn, Winn and Kara investigate the mysterious ship in Wake Up, only to discover an older Mon-El and his wife, Imra (Amy Jackson) aka Saturn Girl of the Legion of Superheroes.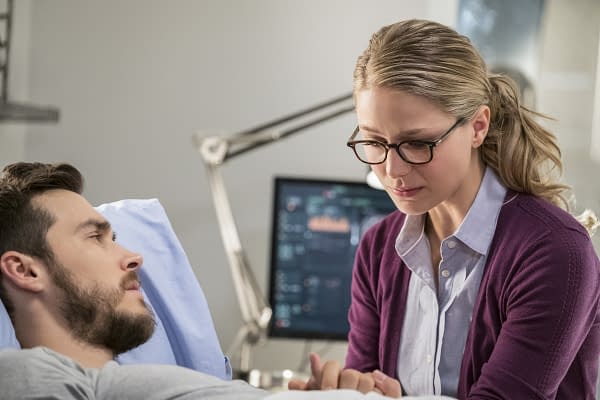 Needing a break from everything on her Earth, Kara takes Alex with her to Earth-1 for the wedding of Barry Allen (Grant Gustin) and Iris West (Candice Patton). Kara sings at the wedding, Alex has a one-night stand with Sara Lance (Caity Lotz) and they fight some Nazi wedding-crashers as part of the Crisis on Earth-X crossover.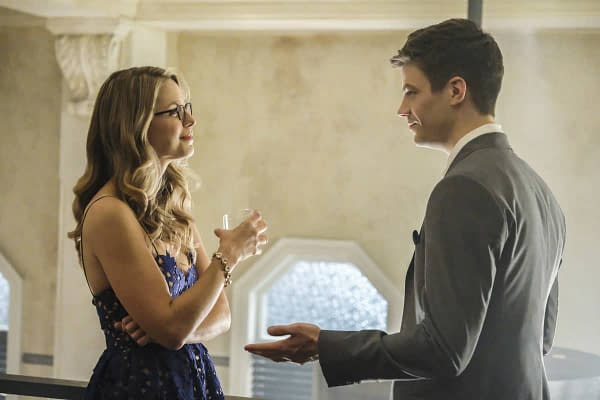 And the mid-season finale brought us the battle we'd been waiting for in Reign. Samantha's Worldkiller side was now terrorizing the streets of National City and it was up to Supergirl to stop her… except it didn't work out that way and Reign beat Supergirl into a coma. And we have five weeks to wait to find out what happened next.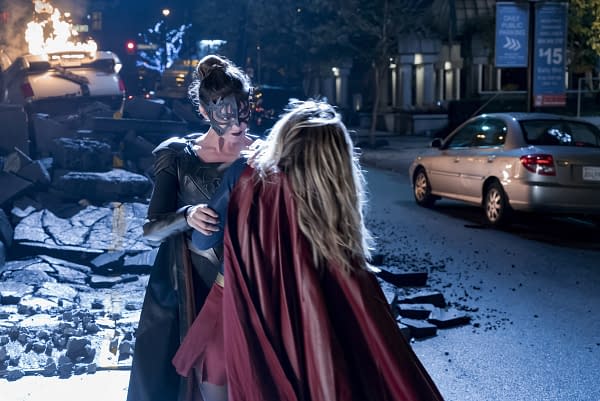 Mon-El decided to wake another member of the Legion of Superheroes to help Kara as she wasn't coming out of her coma. We got to meet Brainiac 5 (Jesse Rath) who went into her mind to help her find a way out. But Reign wasn't done messing with the city, so the Legion suited up and we got to see Mon-El, Saturn Girl and Brianiac 5 in action against the Worldkiller.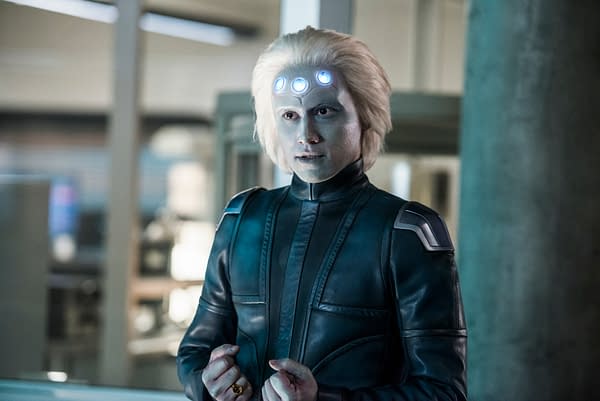 In an effort to stop Reign, Supergirl discovers the existence of someone on Fort Roz who might have answers, but the prison ship is now in an area of space that will instantly kill all men… so Supergirl and Saturn Girl recruit Livewire (Brit Morgan) and Psi to go looking for answers. But Reign shows up too and one of Supergirl's allies doesn't come back.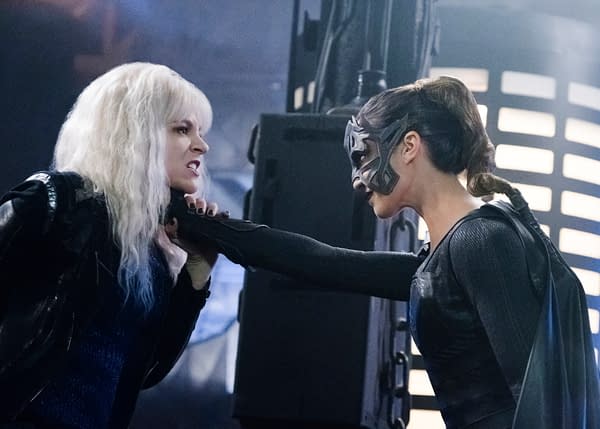 As if remembering the Lena Luthor / Morgan Edge plot line, For Good shows us someone trying to kill Edge and Lena being blamed, but it turns out that old Lilian Luthor (Brenda Strong) is back and trying to make life better for her daughter. And we get the Arrowverse debut of Lex's exosuit.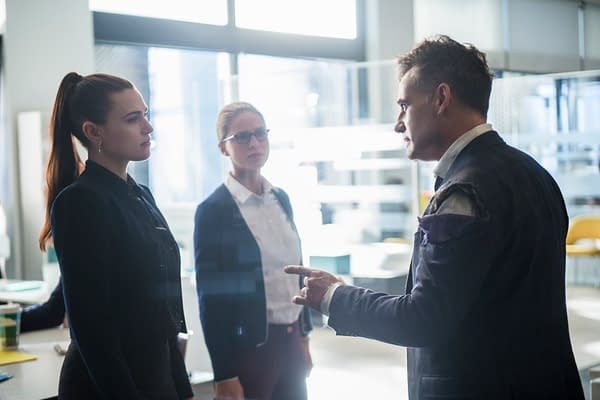 And finally, we get things moving on the Worldkiller story again as Both Sides Now introduces us to Julia Freeman (Krys Marshall), the second Worldkiller named Purity. The DEO get to her first, but she is able to break out and it takes the combined efforts of Mon-El, Supergirl, J'onn J'onzz and Alex to even slow her down. But when Alex seems to be getting through to her human side, Reign arrives to take her away and begin her training.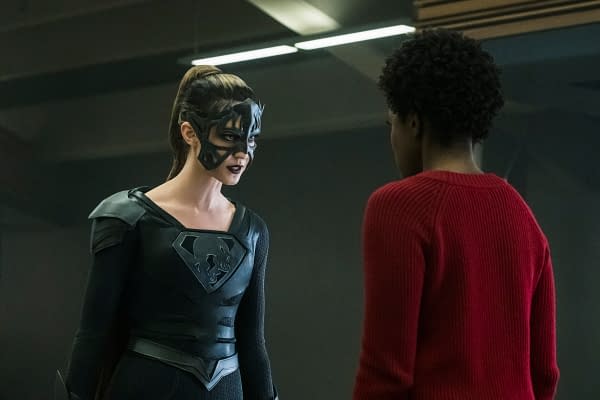 Now there is a lot more going on in the individual episodes like discovering that Mon-El and Imra got married for political reasons, Lena and James Olson (Mehcad Brooks) are in a romantic relationship, Alex and Ruby have bonded, Coville is now involved with Reign and the mysterious woman guiding the Worldkillers… and that there will be a third one. Oh, Kara used to have a cat named Streaky and Myr'nn really likes hot chocolate. But this recap was meant to just remind you of what has happened… you want all the details, start binge watching now and you should be done in time for tomorrow night's episode.