"Supernatural" Season 15: The Winchesters Get Real in "The Heroes' Journey" [SPOILER REVIEW]
For nearly 20 years, The CW has built a superhero empire and Supernatural has held its own against the DC Universe for 15 seasons. Smallville started the trend and the Arrowverse followed in it's footsteps. But in their midst, there have been two hunky heroes with unseen powers, unassumingly masquerading as hunters.
Sam and Dean Winchester (Jared Padalecki, Jensen Ackles) are miraculously amazing at their job. They were born to be hunters and always manage to cheat to Death. Is it because they are just that awesome? Or is it all because Chuck (Rob Benedict) wanted them to appear invincible?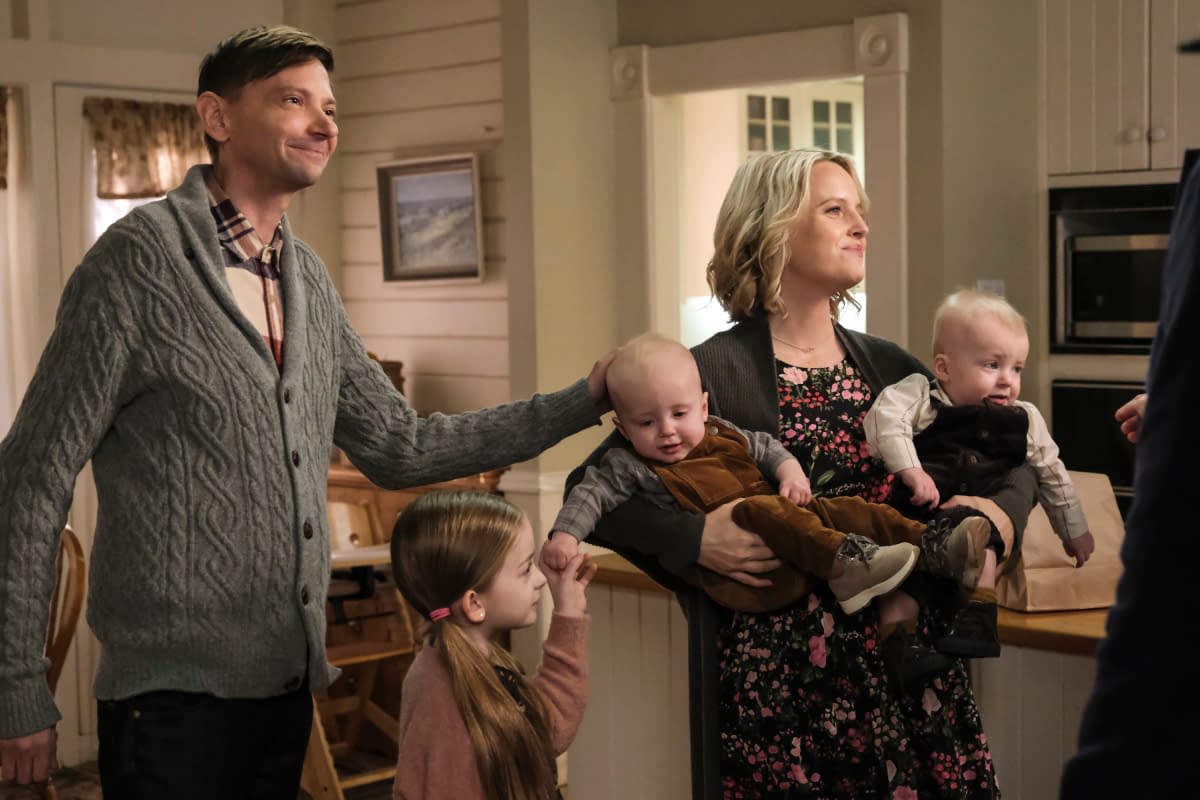 After pissing off the almighty in last week's "The Trap," Chuck gives the boys a dose of reality – in the civilian sense. Common colds, parking tickets, cooking mishaps, car trouble and tooth-aches…the Winchesters are the most relatable they've ever been. It is hilarious and tragic.
Garth (DJ Qualls) reaches out to his buddies for help in the middle of their "first world problems." Soon, roles reverse when Garth does all the saving. It really is the best character send-off any hunter-turned-werewolf could hope for.
I love everything about Garth's final stint on Supernatural. He may have turned into a "monster," but he is living every hunter's dream. He has an adoring wife, a few precious pups, and a harmless day job.
A job that delightfully takes us into Dean's dreams and creates an iconic Supernatural moment.
The Winchesters haven't been able to experience any of those milestones in life. They've been too busy preventing the Apocalypse time and again. The boys' reward is knowing their sacrifice allows others to live their dreams.
In a disturbingly dark way, Chuck made sure to keep the Winchesters all to himself. He kills off everyone they love, never lets them maintain a successful romantic relationship, and has even teased them with the idea of fatherhood – all like it is some kind of cruel joke.
This episode take "Bad Day at Black Rock" and kicks it up a couple notches! The mishaps aren't only played for laughs, they reveal an underlying and metaphysical themes that can make us rethink the past 15 seasons.
The look on Dean's face when Garth introduces his twins – Sammy and Castiel! Adorable and a little heartbreaking. I lost it when the baby gave him the same look as Cass.
Seriously, there's so much to love about this episode. Especially the way Garth step-up as the hero of the hour. He rescues the Winchesters, and blows-up a bunch of monsters. The poor guys can't even pick locks under this condition. Dean watches were-Garth in awe when he breaks it open without flinching.
It is always amusing to see what skills superheroes can offer when they lose their powers. Although we never thought of it before, the Winchesters were born with unique skills. Behind the beauty of relationships, a clear power struggle has been at play since Supernatural's pilot. Good vs Evil, Hunter vs Monster, and Winchesters vs Fate.
Chuck realized Sam and Dean's worst fears – that they are merely players in his twisted narrative. In the finale season, Team Free Will needs to take-out Chuck and write their own story. Leaving their mark on the world they've been desperately fighting to save.
Looks like the first stop to freedom is in Alaska. I wonder if Supernatural will borrow the Fortress of Solitude set for this adventure. But first, they stop to play a daring game of pool.
"The Gamblers" gives me "The Curious Case of Dean Winchster" feels – check out more of our preview here.
Tune in Thursdays at 8 p.m. on The CW. Live tweet and chat with me (PST) @TalkTVwTiffany during the episode!