"Teen Titans GO! Vs. Teen Titans": Tara Strong on Voicing Raven, Show's Popularity [INTERVIEW]
With an hour to go before the thrilling premiere of Teen Titans GO! Vs. Teen Titans at San Diego Comic-Con 2019 (SDCC 2019), Tara Strong sat down to talk about voicing one of the most powerful characters in the DCU. It has been a few years since Strong has played this version of Raven, so we asked what is like to come back and play her after so many years: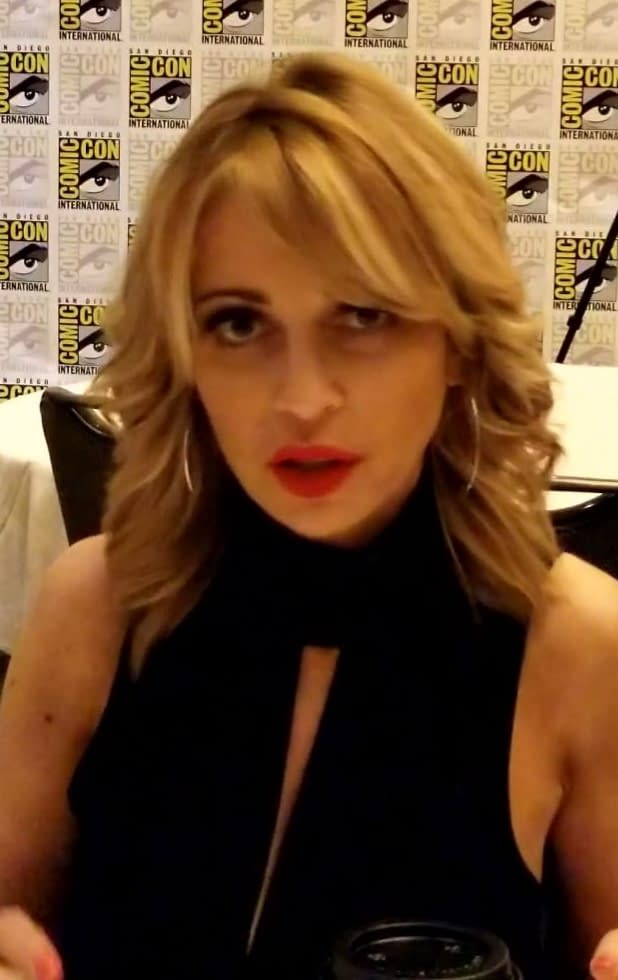 "We all have a real special place in our hearts for the OG version, so to get to re-ignite that flame that we brought to life is very meaningful to all of us for so many reasons. It's like riding a bike, just slipping into those shoes. Its deep for us. It has 18, 19 years of memories. We all grew up together. When we started this show most of us were single, and we've been through marriages, divorces, kids, death of parents, you know? So it's no joke the bond that we share, we genuinely love each other a lot."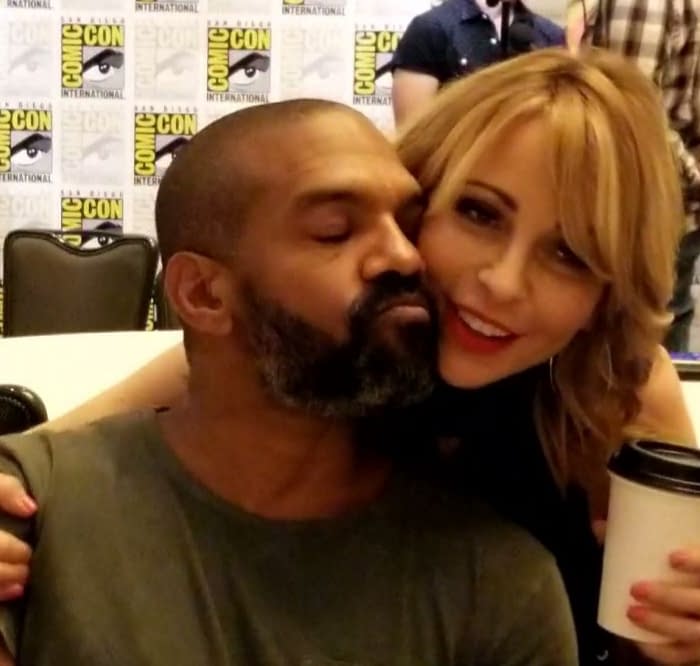 SDCC is a great place to take a walk down memory lane, so we asked Strong if she had any favorite memories from the original Teen Titans show:
"I would have to say the camaraderie for sure. Like I said, we all genuinely love each other, and we had incredible guest stars. I can't even list the amazing level of talent we had coming in to that show. The stakes were always so high. We would be going on these emotional journeys with these characters."
The choice between old and new can be very polarizing for comics fans, so we asked Strong why fans will enjoy the highly-anticipated follow-up to Teen Titans GO! To The Movies:
"It was a pretty powerful show, which is why there are still so many great fans from the original. I think fans of the original are going to be really happy with this movie because it looks beautiful, they are drawn authentic. They are true to form. The stakes are very high, the danger is very real. The enemies are scary. And the fans of the new one won't be disappointed because its funny. So it's a perfect dichotomy for everyone to come together and be satisfied."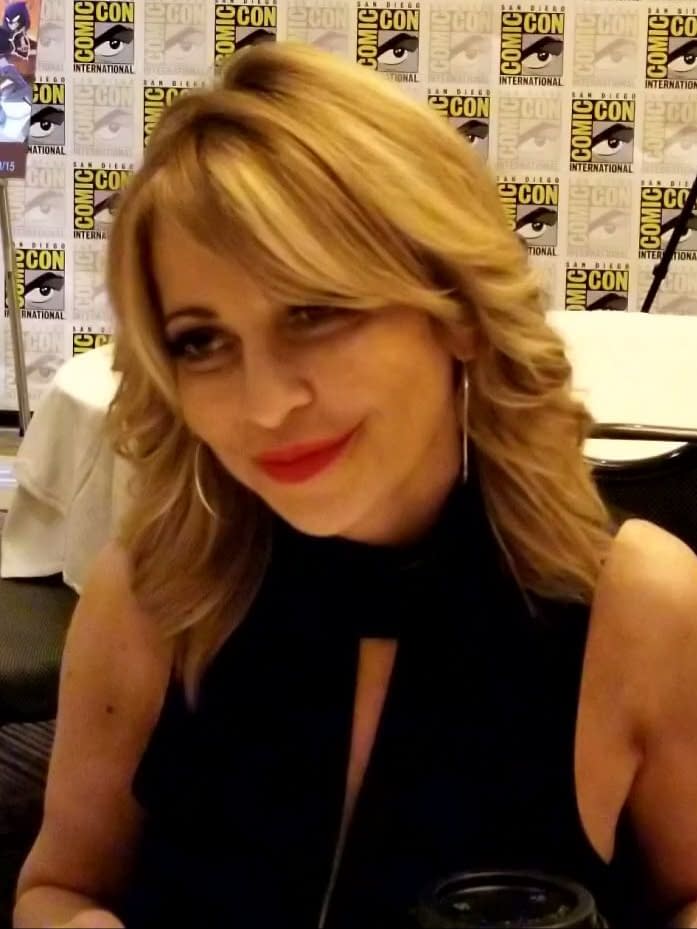 Strong is proud of the show's growing popularity – could season 6 be around the corner?
"I can't think of any other show that's had this dynamic, where it was such a huge success, such a fan favorite, for OG, and everyone has been begging for season 6. We want it as much as they do. And then this new version, which initially people didn't want because it wasn't season 6, got lots of hate for online, and then came on board because they realized, "Well it's a different show and it's funny, so I'm in." I don't think there has ever been a show…that had had that experience. Where it was so successful here and so successful here. So to bring them together is a real gift that I don't think has ever been duplicated."
What about the future of Trigon's daughter? What does Strong hope to see for Raven?
"I think we really need, and the fans need, a season six. I think they could co-exist as proven by this film. And we all want to too. I think the Trigon/ Slade thing needs to be closed, pretty package, or not a pretty packed, but put that chapter away and see where she and then see where she evolves to next."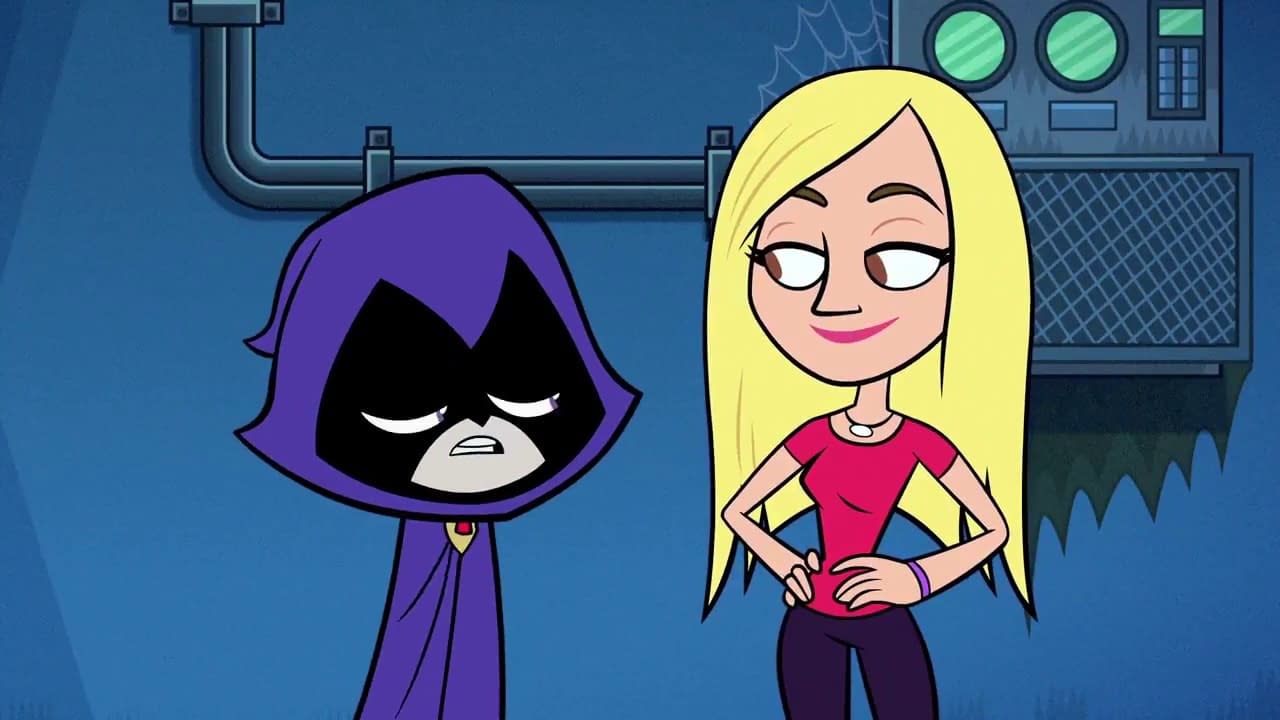 So after being a cornerstone of the character for so many years, what does Raven mean to you?
"She is me. When we create a character we put so much of ourselves into them … she means so much to me. She is so important to me. She is someone that kick started a big part of my career. When I come to comic cons and I see girls, boys, people of all colors dressed as Raven it is so important. It is the biggest female cosplay superhero character. When you meet these people and they say "Raven saved my life." "Raven got me through my parents divorce, or this depression." …I take that very seriously and she is a huge part of me."
Just shout "Azarath Metrion Zinthos" to play the video below and find out Strong's thoughts on different versions of Raven in comics as well as live-action series, the discovery of her "lovely legs", recording two different versions of the same character, if Raven is in love with Beast Boy or are they just friends, as well as who is the only other character she has played longer than Raven:
Teen Titans Go! Vs Teen Titans stars Greg Cipes (Teenage Mutant Ninja Turtles) as Beast Boy, Scott Menville (LEGO DC: Batman: Family Matters) as Robin, Khary Payton (The Walking Dead) as Cyborg, Tara Strong (Batman: The Animated Series) as Raven, Hynden Walch (Adventure Time) as Starfire, and Grey Griffin (Scooby-Doo franchise) as Mrs. Claus. It was produced/directed by Jeff Mednikow (Teen Titans Go!), and written by Marly Halpern-Graser (Batman vs. Teenage Mutant Ninja Turtles) and Jeremy Adams (LEGO DC: Batman: Family Matters).
Teen Titans GO! vs. Teen Titans is available for digital download on September 24, blu-ray/DVD Combo Pack on October 15.