Teen Wolf Series Cast, Crew Set for MTV Reunions Premiere
The quarantine leaves no shortage of cast reunions taking place all over the country even if it's within the confines of social distancing. Now MTV decided to take the idea and create a television series called MTV Reunions. For its premiere episode, the cast and crew of Teen Wolf, the TV series set to commemorate its ninth anniversary. Hosted by network newscaster Josh Horowitz, the series will air on the MTV YouTube channel.
The premiere will benefit the First Responders First charity. Each episode provides viewers the opportunity to raise money for various charitable causes, according to Deadline Hollywood. The cast and crew of Teen Wolf participating in the reunion include series creator Jeff Davis and stars Orny Adams, Linden Ashby, Ian Bohen, Charlie Carver, Max Carver, Arden Cho, Cody Christian, Shelly Henning, Dylan O'Brien, Melissa Ponzio, Tyler Posey, Holland Roden, and Dylan Sprayberry.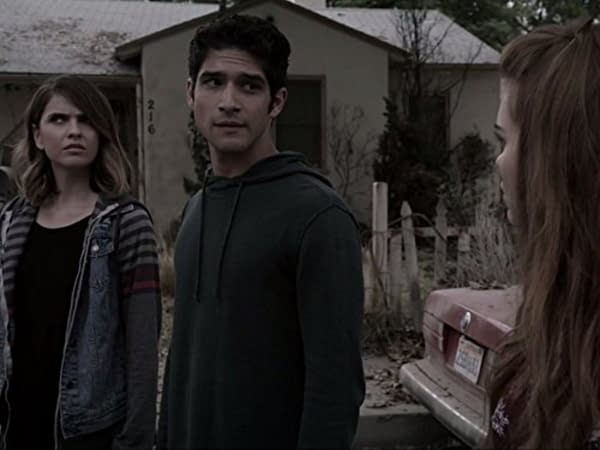 Here's A Look Back at the Teen Wolf Franchise
Teen Wolf, produced by MGM Television, premiered on June 5, 2011, and ran for six seasons on MTV. The TV series is based on the '80s film franchise of the same name. The 1985 film starred Michael J. Fox and its sequel Teen Wolf Too (1987) starred Jason Bateman (Ozark). The plot in all three projects involved an average underachieving high schooler who finds himself with newfound abilities upon discovering he's a werewolf. It finds the protagonist trying to control his rage to hide his lycanthropy from his loved ones.
The television series is more of a supernatural drama than the lighter-toned, more comedic films. Posey plays Scott McCall, who upon finding out his enhancements, tries to his best to hide his condition from his family and girlfriend Allison. He also has a target on his back trying to elude not only the afflicting alpha werewolf from killing him but also Allison's father, who's hunting him. The reunions will conference remotely as per standard social distancing protocol. MTV Reunions premieres on June 5th.