Posted in: HBO, TV, Westworld | Tagged: Charlotte Hale, tessa thompson, westworld, Westworld Season 2
---
Tessa Thompson Wants to Get Her "Tatiana Maslany On" in Westworld Season 3
Needless to say, if you haven't seen the season 2 finale of HBO's Westworld yet, you probably should before reading any further about what Tessa Thompson thinks about that season 2 finale.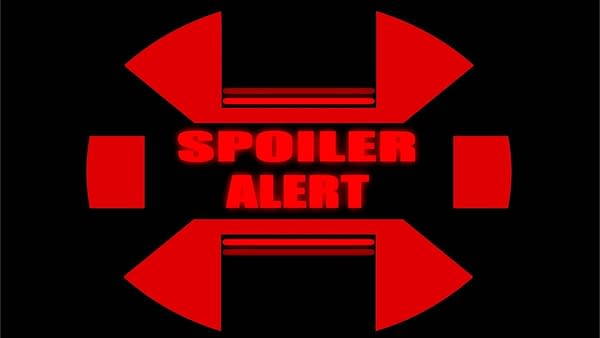 Seriously, if you're still here, there will be spoilers.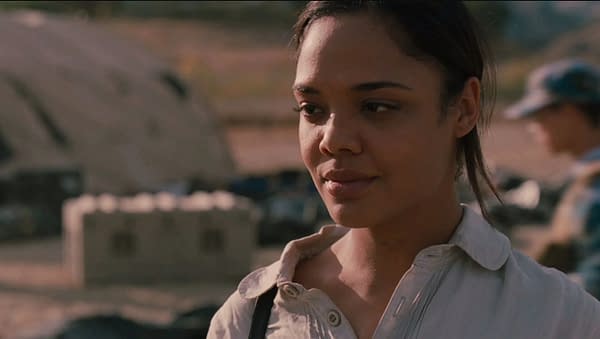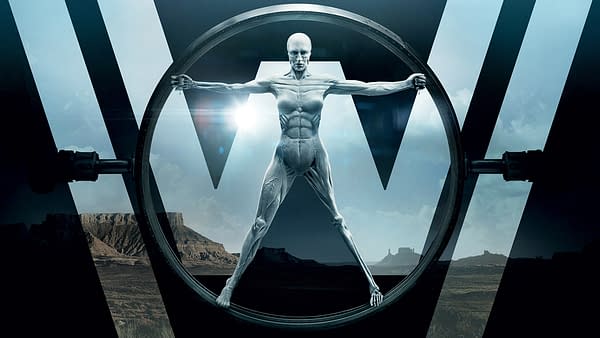 As you know, in the season finale, it's revealed that the Charlotte Hale (Tessa Thompson) running around is actually a host, and that Bernard (Jeffrey Wright) has double and triple crossed the humans by implanting Dolores' (Evan Rachel Wood) memory core into the host-Charlotte (now she's 'Halores'). She then kills Bernard. Charlotte makes it on a plane and out of the park, back to what we assume is "the real world" with a handful (5) memory cores in her purse and proceeds to rebuild Bernard, saying that for their race to survive, they both must as well.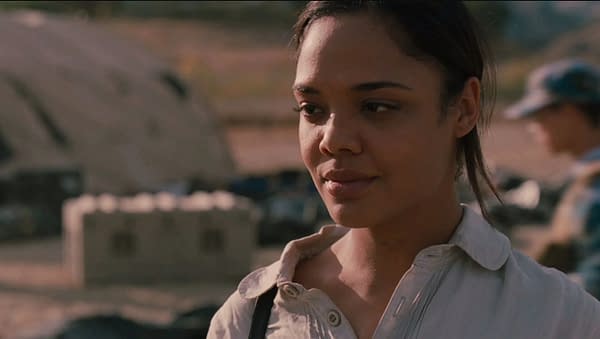 It was a hell of a finale after a slow burn season, and the implications are pretty much on par with the Jurassic World: Fallen Kingdom post-credits scene.
While talking to The Hollywood Reporter about the Westworld season 2 finale, Thompson said she hopes to have the chance to get her "Tatiana Maslany on" in season 3 with the reveal that Charlotte is "another skin". It's a lengthy chat, but Thompson is charming as ever and extremely informative within the confines of what she's allowed to talk about:
THR: How did you first learn about the big twist — that you would end up playing a version of Dolores, walking around looking like Charlotte Hale?

Tessa: On the inside of the show, we liked to call her "Halores." I first knew that I was playing Halores before I even knew that my Hale would die, and I think it was around episode six or seven. It's hard to tell in Westworld terms because episodes numbers, from our perspective, sort of become arbitrary because of the timeline. You can shoot something in episode two, and really, you might not see it until episode 10. So, it's hard to think of chronologically where things happened.

But we were coming back from shooting a couple days in Utah, and right before I got onto the plane, I get a text message from Lisa that said, "Do you have a second? Can you call me?" I literally had a second, because we're about to take off. I call her and she goes, "So, tomorrow, you have this scene…" It's the scene in which I'm interrogating Jeffrey Wright's character, Bernard. And she goes, "And I don't know how else to say this… you're you, but you're Dolores, so you're not really you. It's like Dolores is in your body." That's sort of all she told me. I said, "Am I speaking like Dolores?" She goes, "No, because she'd be speaking slow. But just know that you are Dolores, or you're Wyatt. You are this sort of extended version of Dolores that we've seen in this season."

So, that was sort of the first clue that I got, but I didn't know what the implications of that were. I didn't know what it meant, and I didn't know what it meant until I got the script for episode 10. That's when I started to understand what's happened. But until I got that script, I would just ask, "Am I Dolores now? Am I Halores, or am I Hale?" And obviously, because I knew we were jumping between multiple timelines, it made sense to me that at any given point I could be either one of those.

THR: Does this feel like a fitting end for Charlotte Hale, at least in human form?

Tessa: I think so. I mean, it's her end, but it's still a pretty fantastic end — and relative to the ways in which people can die on this show, it's not so bad. She went out pretty instantly. She was killed by herself, so technically no one really one-upped her. She one-upped herself! (Laughs.) In terms of Charlotte, she's like, "You still didn't kill me. I killed me." It was a pretty sexy end, which I think she'd be happy about. And who knows? Honestly, it's probably a good thing that she went out, because I think that she had realized that if she'd cloned herself, who knows what she would have done with it. I think it's good that we just let her rest in peace.
---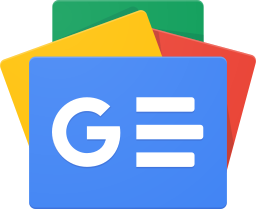 Stay up-to-date and support the site by following Bleeding Cool on Google News today!