"The Circle" Episodes 9 & 10: And YOU Get an "Alert"! And YOU Get an "Alert"! EVERYBODY Gets an "Alert"! [SPOILER REVIEW]
The Circle has thrown their entire rule book out the window. Just when the Netflix viewer finally gets a handle on the concept, all bets are off. So let's jump right in. A catfish outs herself, good or bad strategy? The lowest ranked player gets the boot, but wait there's more… two catfish do the tango, a very uncomfortable to watch tango, with nothing but left feet (barf emoji).
(Before we go any further… you can catch up on my reviews of the first 8 eps here, here, here, and here)
The eliminated go out vengeful, stirring the pot by calling everyone out as not being who they are – let the rumor mill spread like wild fire, and entertainment arise. The new guy with the company of his mother is by far the smartest of all – not sure his mama is contributing much to his strategy though, what's her purpose again? Maybe it's to mispronounce "emoji" and make sure her boy eats?
With The Circle asking questions like "Why do you deserve to win over your rival?" the gloves come off – yet some contestants stay utterly humble – awwwww. Looks like kindness and bromances supersede as Joey gets the opportunity to become 'Super Influencer' and eliminates Sean? Ok, didn't see that one coming, maybe he lied and he really doesn't like big girls, 'shame on you Joey'. With ALERT after ALERT after ALERT, the temptation was there to definitely binge through the remaining additional two episodes – yet I refrained.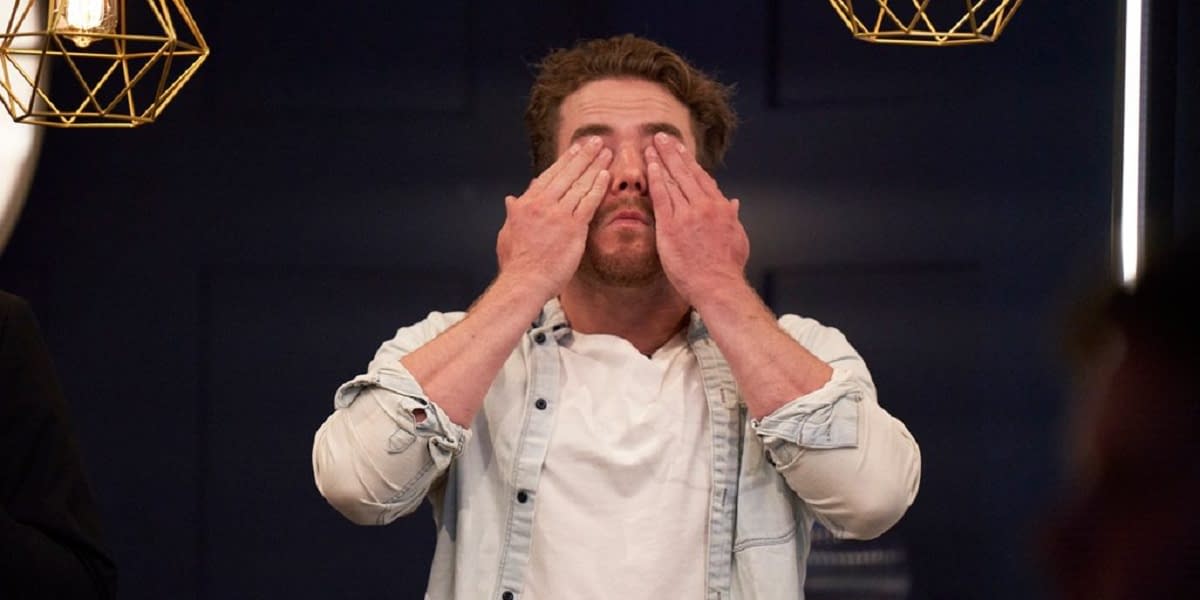 Here are some highlights from Episodes 9 & 10:
Episode 9
Sean, a catfish outs herself to Rebecca, Chris and Sammie, the transparency is well received all three praising her for her brevity; umm… the woman didn't have the guts to come as herself for fearing that people would be mean, does she really deserve an award for this, look at Shooby, a nerd keeping it real – that is way more commendable.
This smelled like a strategy to be placed higher on the ratings – did it work?
ALERT: Ratings – Bill places last and Rebecca 1st, followed by Shooby in second place. Ok, this round had to be rigged, Rebecca? First? No way – she is by far one of the most hated players.
ALERT – again, yes! The player who placed last is eliminated – bye, bye Bill. I really liked Bill, oh well.
ALERT – jeez, not again! My heart couldn't take it. The blocks are not over – the influencer (Rebecca and Shooby) get to eliminate one more player – "please let it be Adam, please let it be Adam"
On the chopping block Adam and Sean, thankfully Adam is eliminated – I felt like I could finally breath, that man seriously had be squinting and praying for poison delivered to his door.
Blocked: Adam goes to see Rebecca, and OMG, two catfish who have been flirting, guess what Adam, Rebecca is a guy!!!!!
Sean reveals to the rest of the team who she really is by updating her profile, and good old Shooby seriously hates on her. "Love yourself boo"
Bill leaves a message for the players implying that a lot of folk are fake – hmmmm….
Ed isn't shocked, he is very much on point with who is real and who isn't. Fascinating, the perspective fresh eyes has
Rebecca confesses that Adam came to see her, and she was devastated – players are not buying it.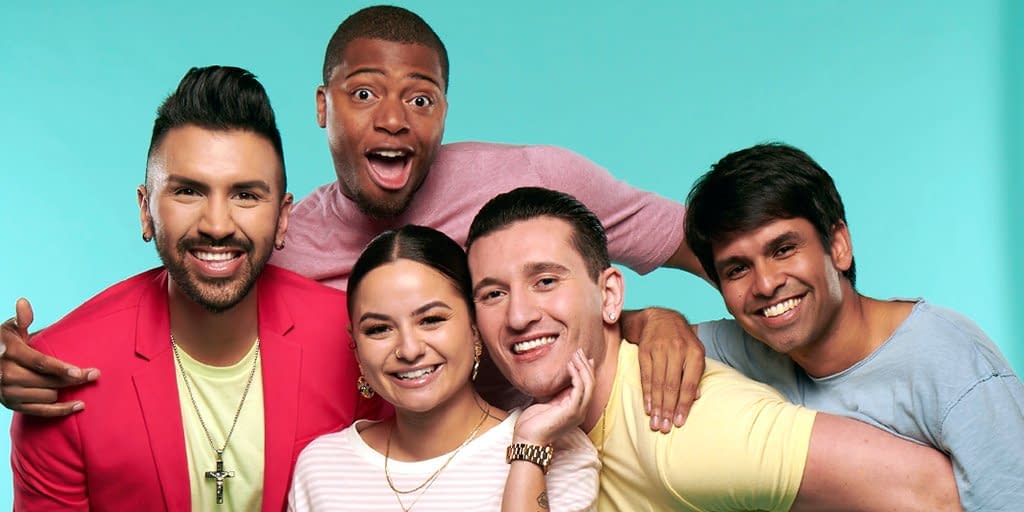 Episode 10
The players begin suspecting goody two shoes Rebecca of being a Catfish
Joey and Sean bond – he assures her that he enjoyed speaking with her and her appearance doesn't matter! Do we believe him? NOPE
ALERT: State Your Case – players must publicly indicate why they deserve to be there over their rival and things get catty
Sammy and Sean go at it; Shooby and Joey have nothing but respect, Rebecca and Ed clearly hate each other's guts (I really like Ed); Joey goes after Rebecca as well and melancholy with Chris and Shooby. Seriously, no one can hate on Shooby – too bad the poor guy is in love with Rebecca
ALERT: The most popular player becomes the 'Super Influencer' the person's identity will not be disclosed and the individual gets to block a player
See ya Sean, guess telling the truth after joining The Circle under false pretenses really doesn't buy you popularity points.
Who eliminated her? Joey, there is just so much irony there
Newsfeed: Sean leaves a message to the players saying that people aren't being genuine – please does she really have the right to say that?
With only Sammy, Shooby, Rebecca, Ed (and his mama), Chris, and Joey left will new players be introduced in the final two episodes? My gut says no. Let's wrap it up, put the players through some bizarre tests, have them emotionally bloodlet… and announce Joey as the winner?