In The Flash this week, it's Ralph Dibney's (Hartley Sawyer) elongated world, and we're just a part of it. In a noir-inspired main storyline, Ralph tracks down the elusive Sue Dearborn (Natalie Dreyfuss), whom he has been investigating for months. She's looking for a way to get back at her ex, arms dealer John Loring, and enlists Ralph's help in retrieving some items . . . from his safety deposit box in the main branch of the bank. And wackiness ensues as they rob a bank, "curse your sudden but inevitable betrayal," and this episode was just a lot of fun.
[rwp_box id="0"]
Most of this has to do with guest star Dreyfuss and the chemistry she and Sawyer have on screen. If Sue is a play on this comics counterpart, we can only hope she will be back in a major way, because these two play incredibly well together. She also kicks a lot of ass, including in a leather-clad fight against Ultraviolet, following up her previous appearance in the also Ralph-centric "License to Elongate."
But the best highlights of the episode come from the West family. When Ralph imitates Joe West (Jesse L. Martin), it's an acting tour de force by Martin, who is very clearly playing a nervous Ralph pretending to be the usually intimidating police captain. Martin also does some very subtle, quiet work as he confides in Barry (Grant Gustin) his concerns that there may be a mole in the police department.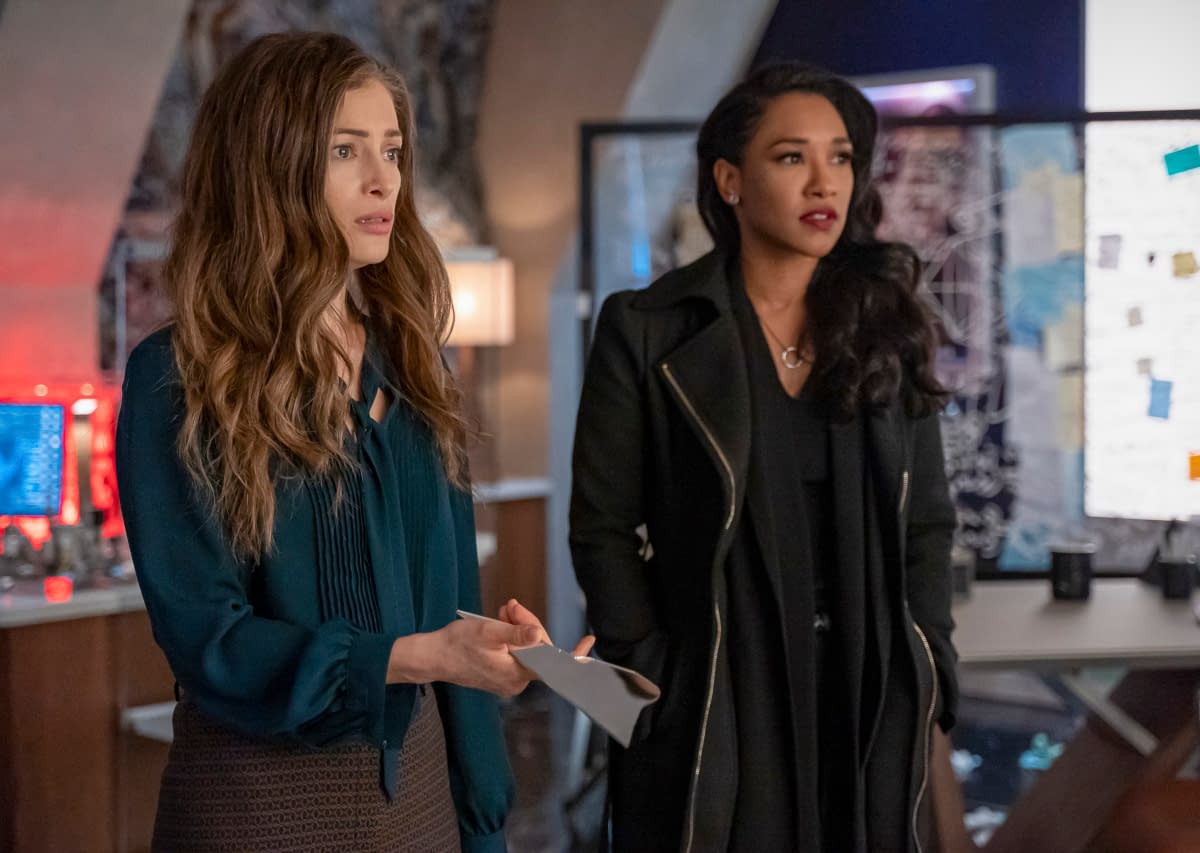 And then there's Iris (Candice Patton) playing her dual role of the (replacement, fake?) Iris who seems much more liberated and less inhibited in the real world while Iris is stuck in the mirror dimension with Eva (Efrat Dor). This storyline is, first of all, really interesting and plays up on the idea of someone who has gone a little crazy after six years of complete isolation. But Iris proves both compasionate and businesslike as she focuses on her goal of escape. The teases that Eva may have her own meta mirror powers is itself incredibly fun.
Between the teases around Ultraviolet, Mirror Master, Doctor Light, something big seems to be brewing. Bring it. And then we have the tease that next week we're getting more Gorilla Grodd? Yes. Please.
Enjoyed this article? Share it!