Barry aka The Flash (Grant Gustin) is learning pretty quickly that it's not easy being the "elder statesman" of The CW's "Arrowverse v2.0". With memories of "what used to be" still fresh in his mind and still reeling from the loss of his mentor and "brother-in-arms" Oliver (Stephen Amell), Barry must "re-learn" his world – because not doing so could prove fatal.
But it's not just Barry dealing with change. Iris (Candice Patton) is taking a more proactive role via Team Citizen – getting the attention of shady organization Black Hole and their metahuman assassin. Before stumbling upon that very "reflective" moment (we're still trying to play nice with spoilers)…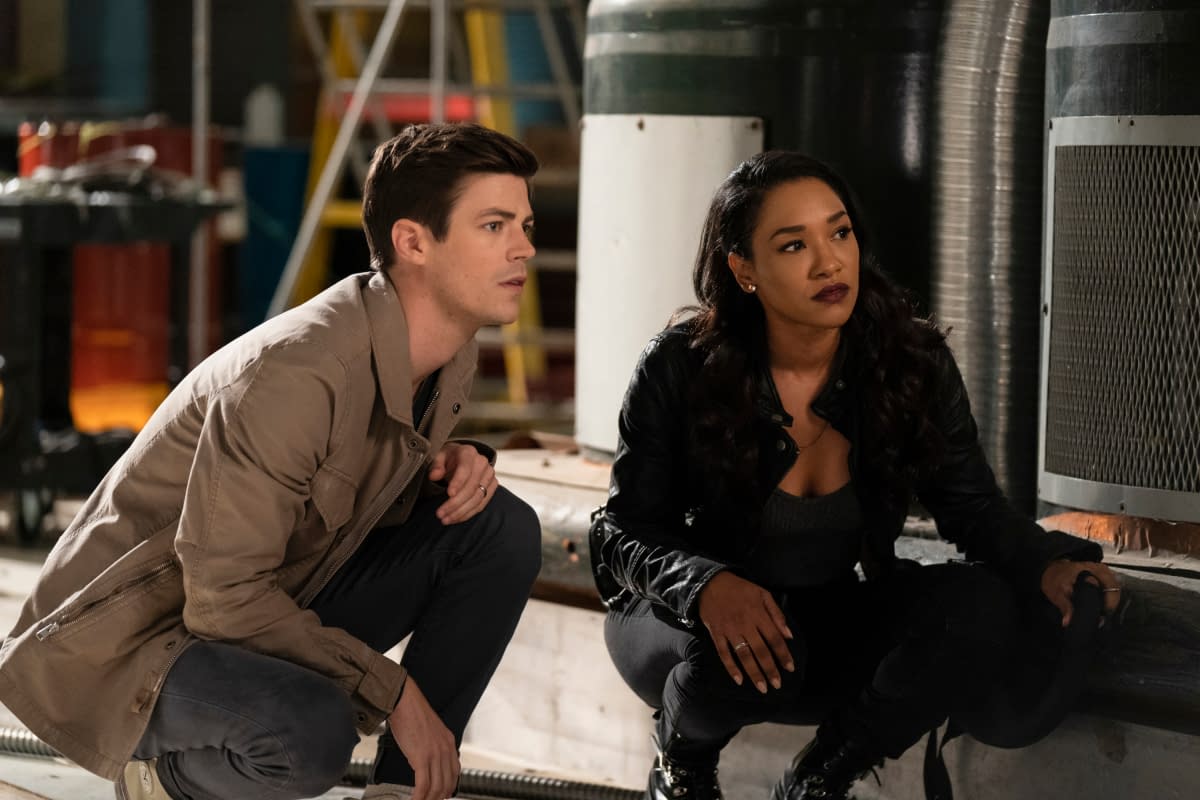 Which has us wondering which Iris we might be seeing in the following promo and preview images for this week's "Love is a Battlefield" – or what happens between last week and these moments below. Throw a returning Amunet (Katee Sackhoff) into the mix and its easy to see how this could prove a "bloody Valentine" for Barry and Iris…
"The Flash" season 6, episode 11 "Love Is A Battlefield": LOVE IS IN THE AIR – Barry (Grant Gustin) and Iris (Candice Patton) plan a romantic dinner for Valentine's Day but their evening is interrupted by an old foe – Amunet (guest star Katee Sackhoff). Meanwhile, Frost (Danielle Panabaker) gets into the holiday spirit and attempts to help Allegra (guest star Kayla Compton) reconnect with an old love. Sudz Sutherland directed the episode, written by Kelly Wheeler and Jeff Hersh.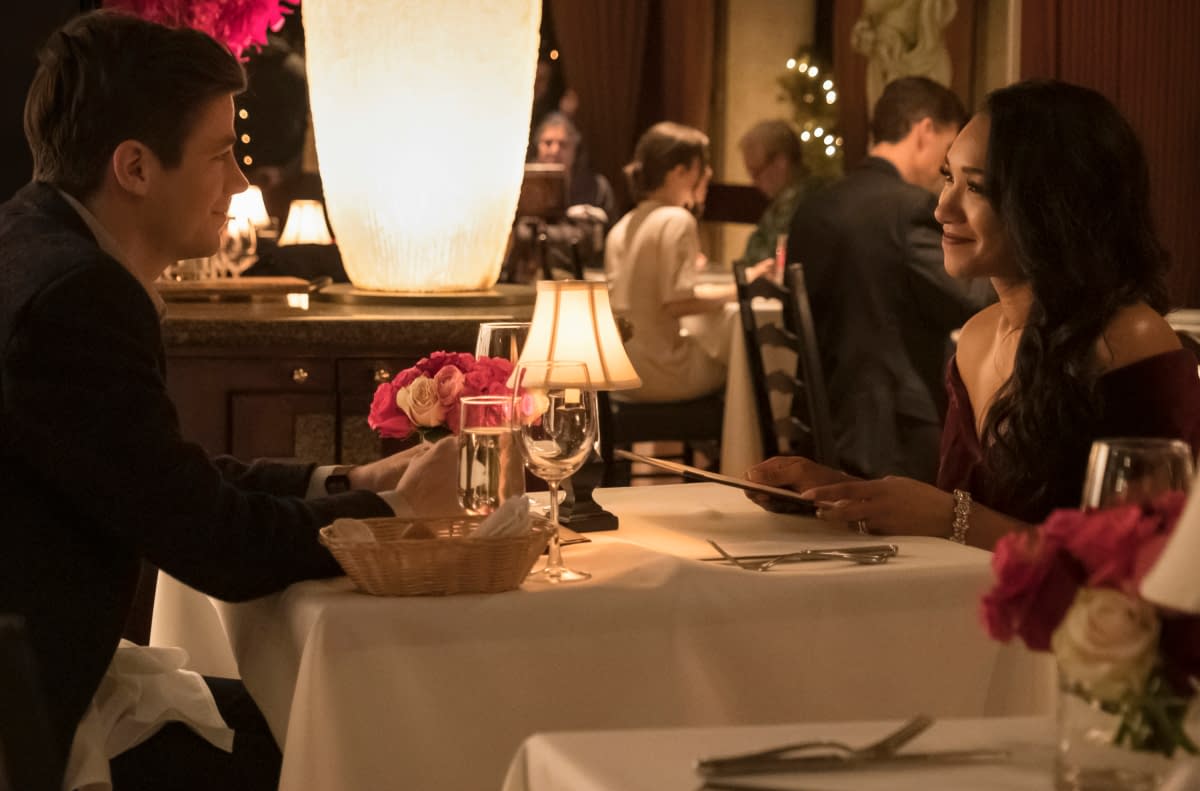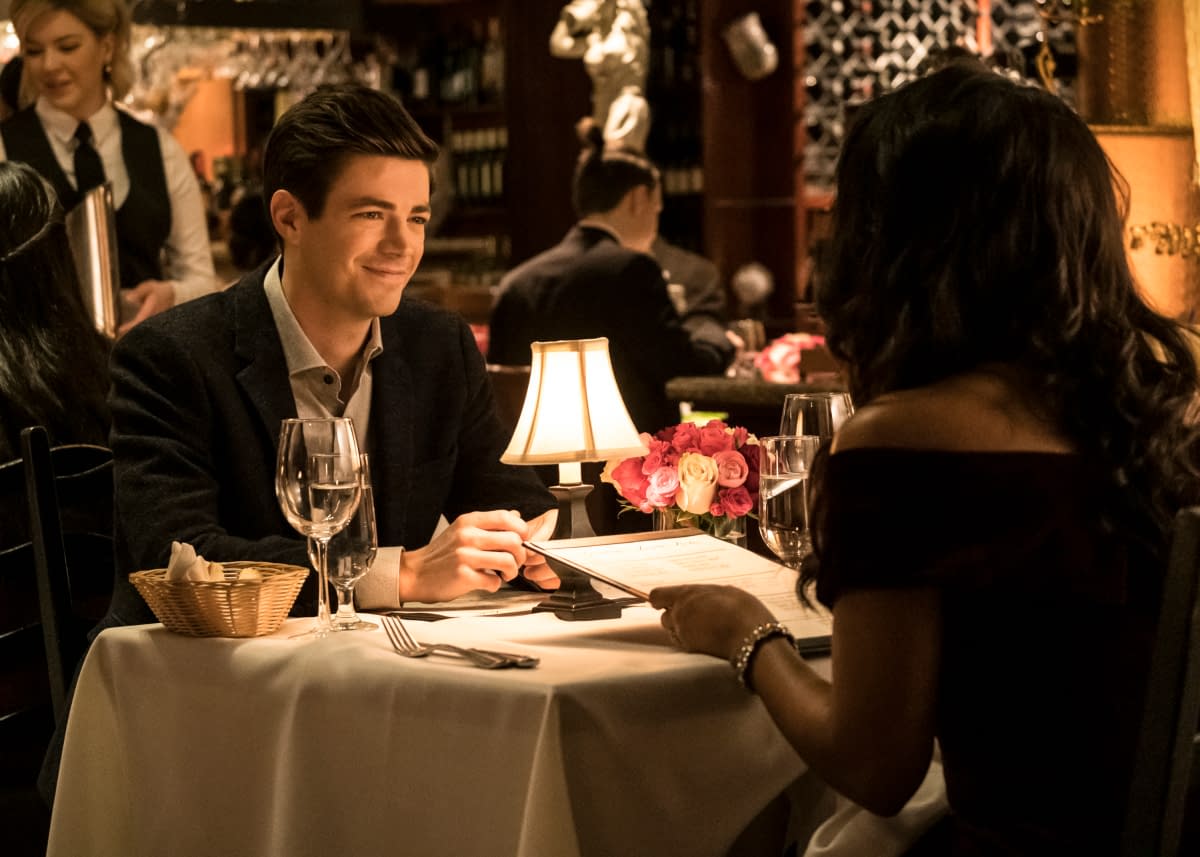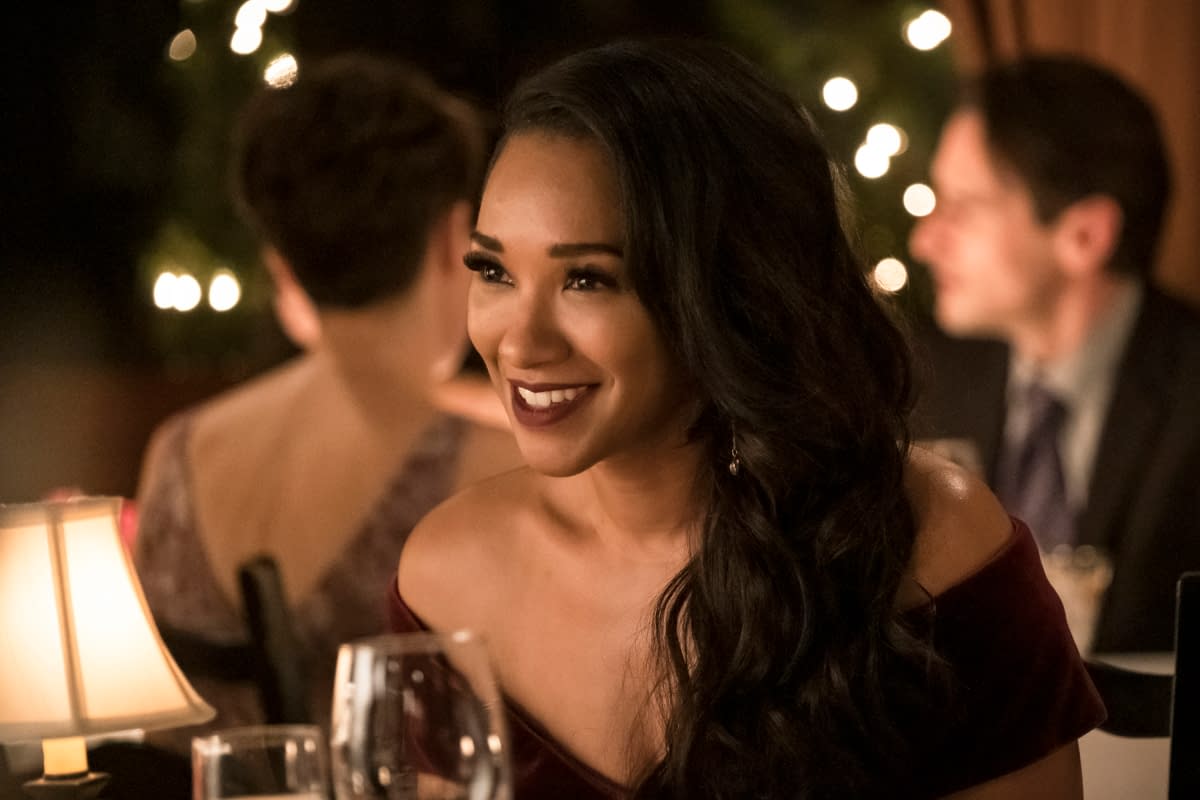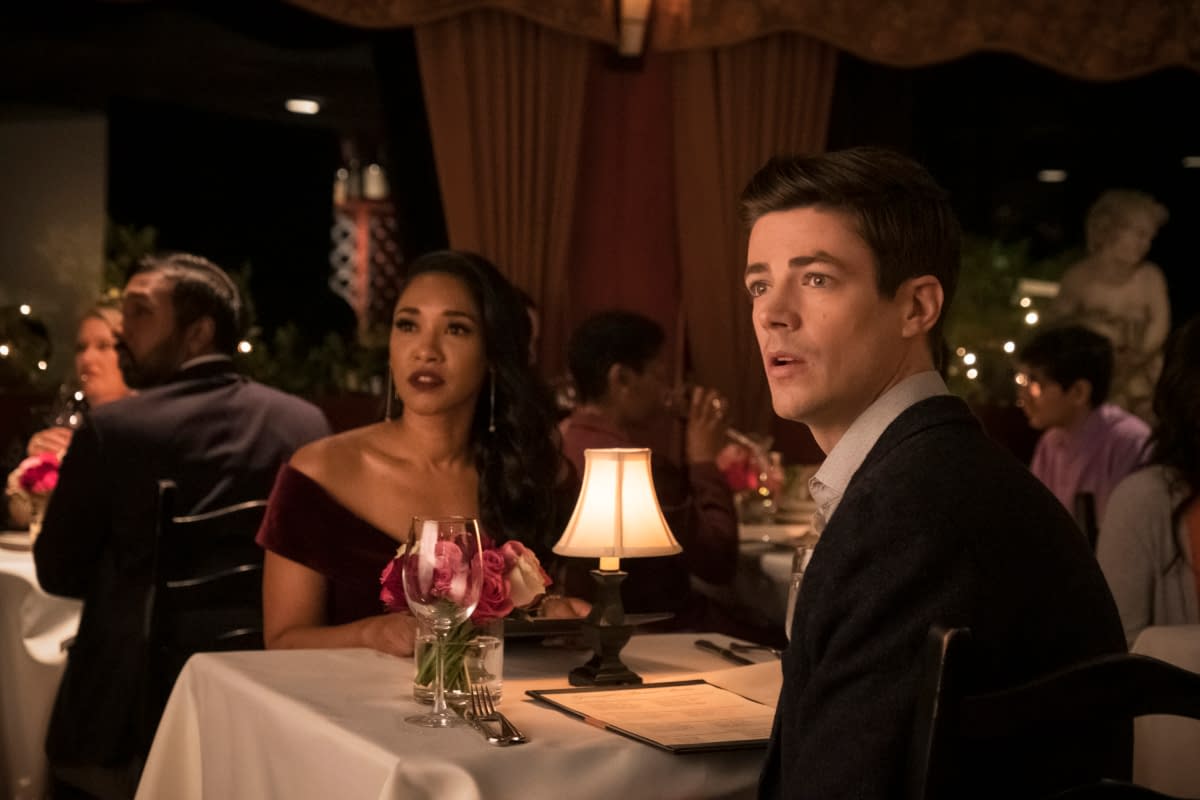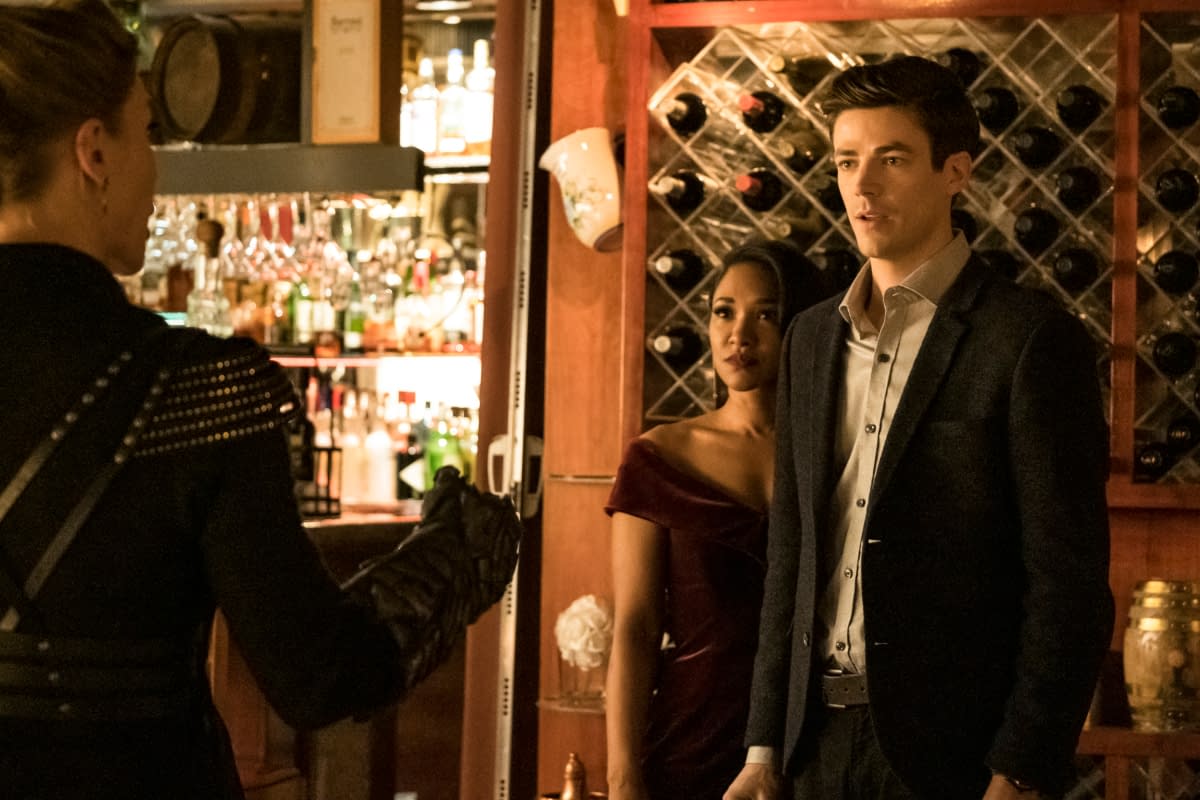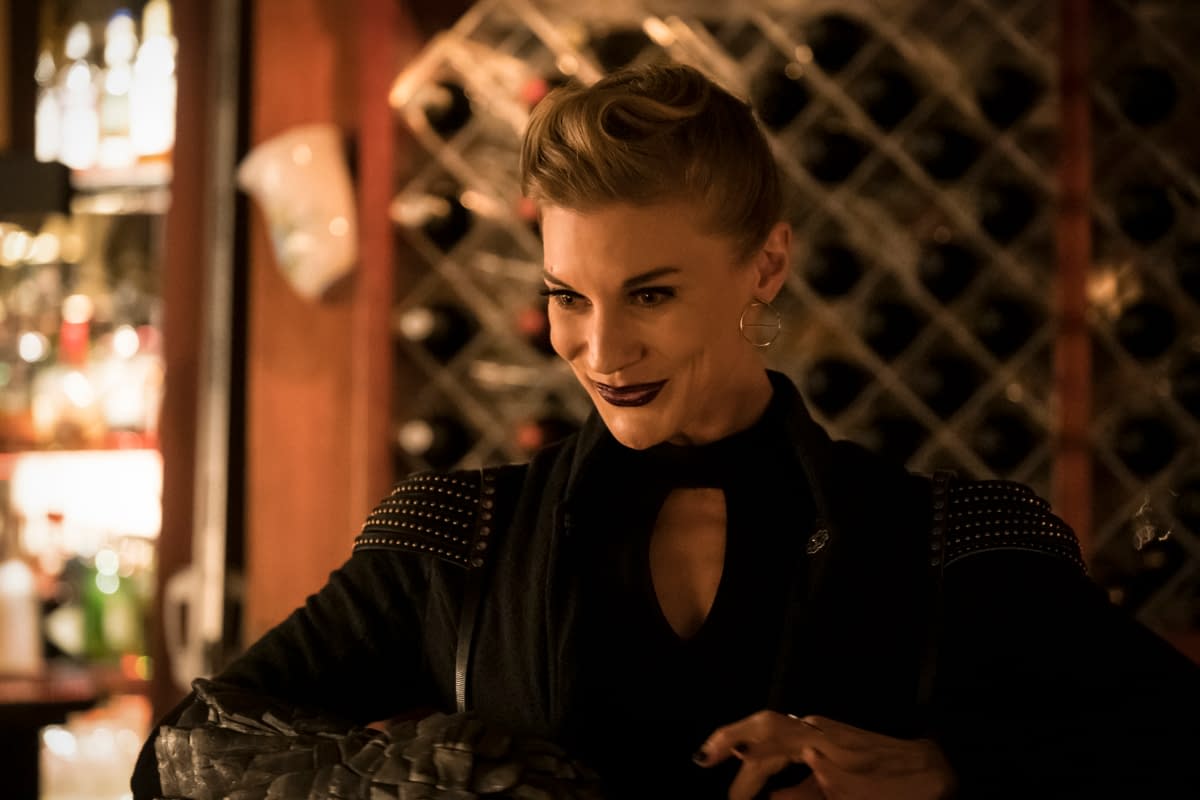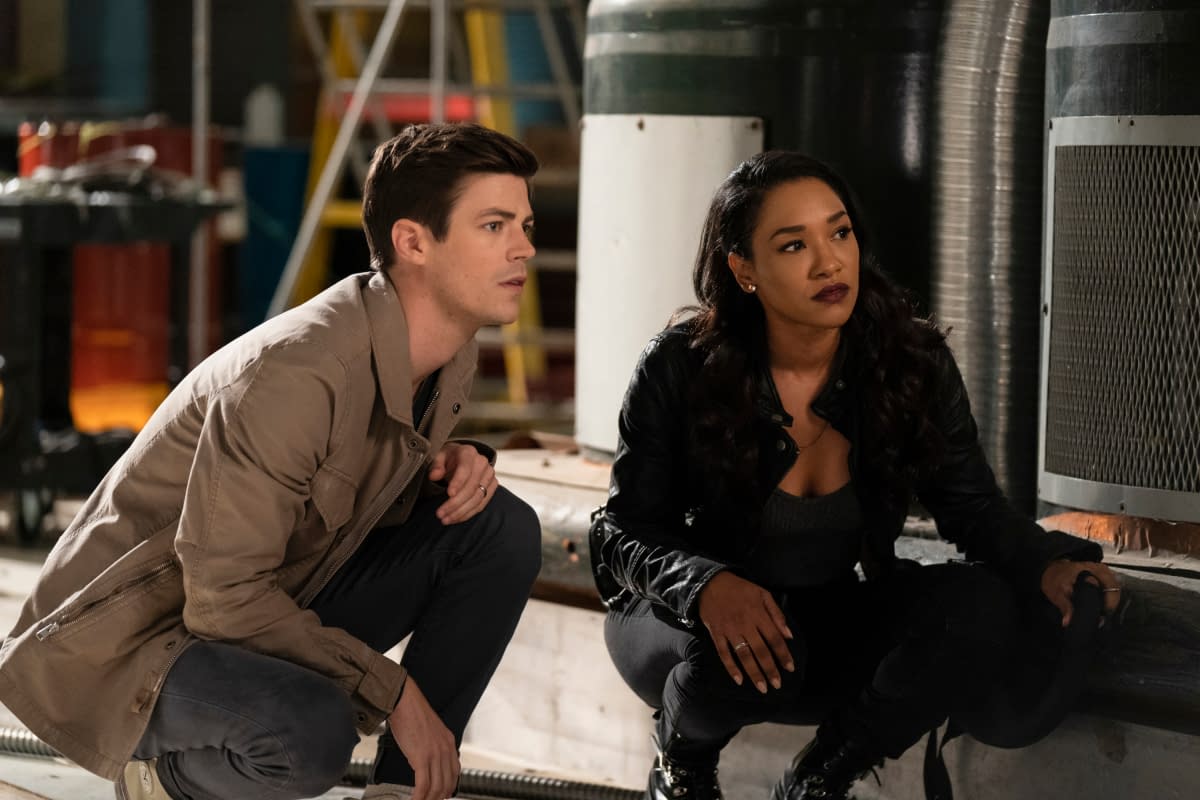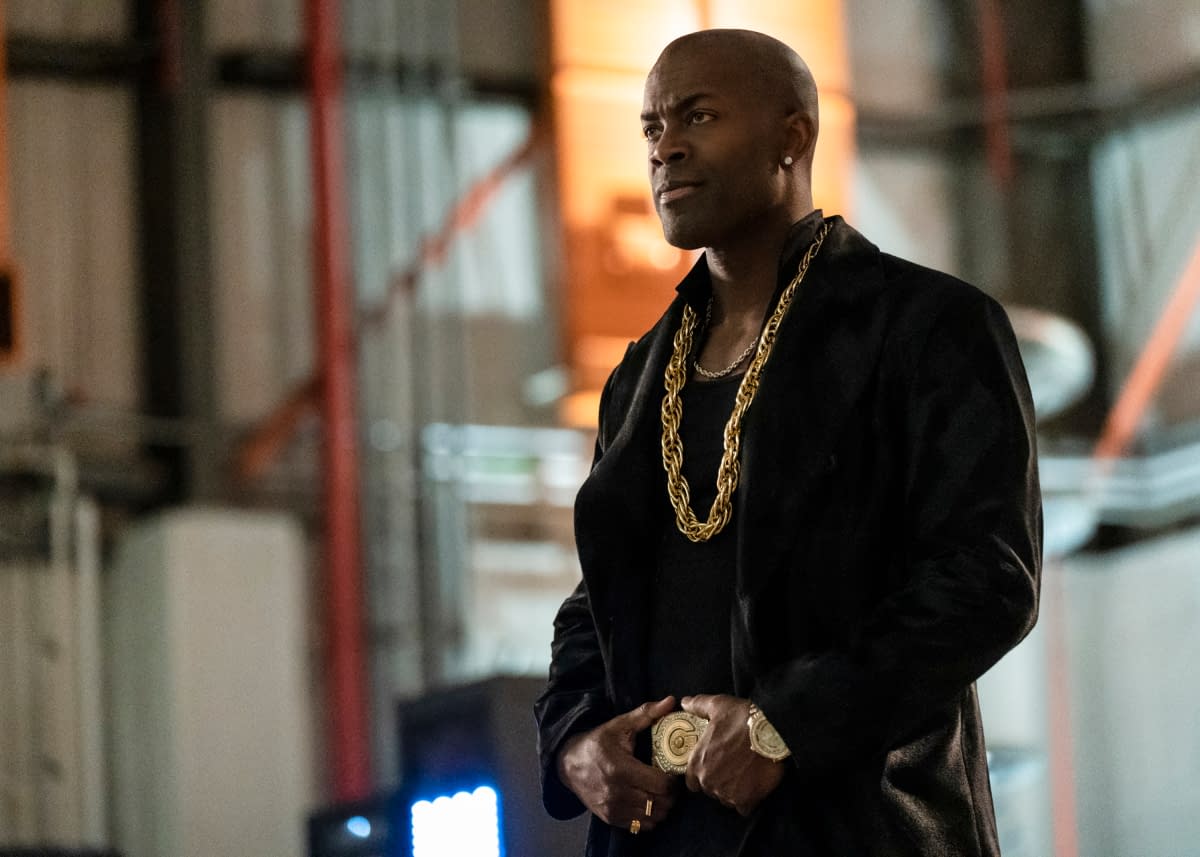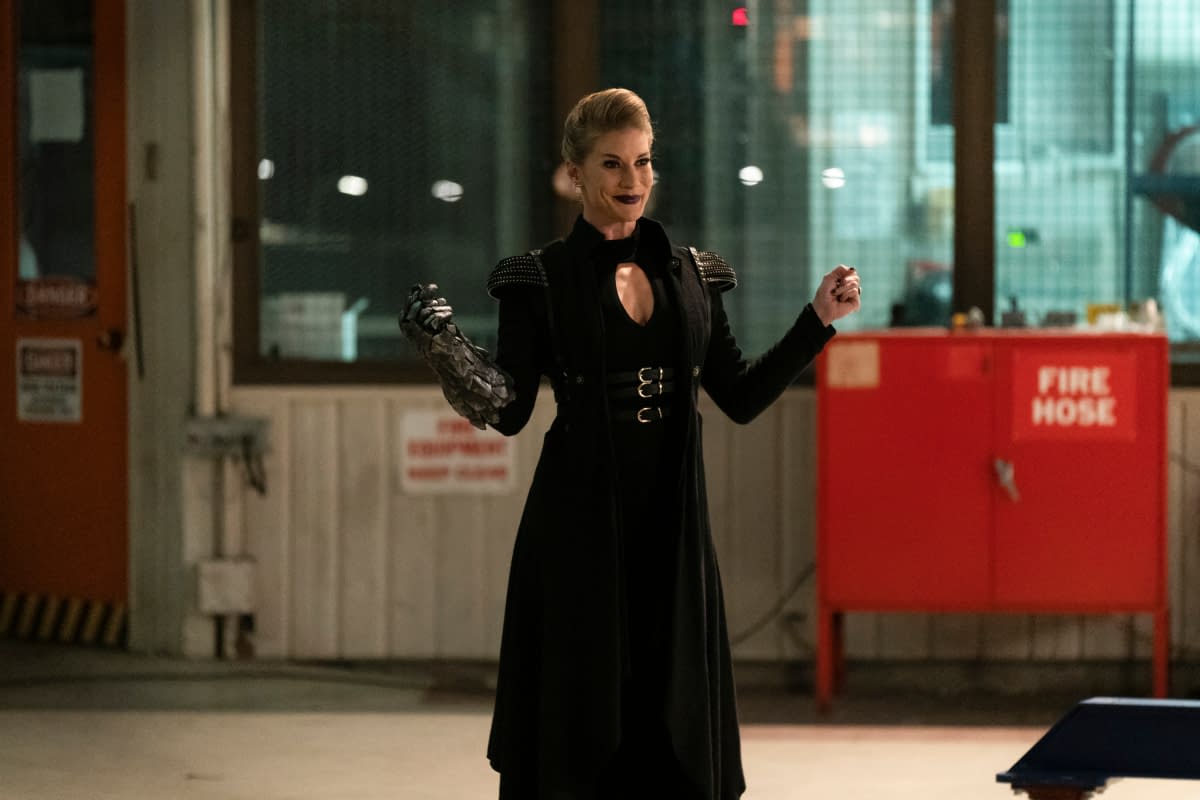 Showrunner Eric Wallace spoke with EW recently about the impact a post-"Crisis" world will have on Barry and "Team Flash" when it comes to their list of "big bads" – so expect some serious changes:
"The past villains that we saw in previous seasons, they're not the same villains anymore. They are different people. They might even have different abilities, which Team Flash is going to get caught unprepared. It gives a freshness to it and even more danger to what would be a meta-of-the-week kind of story line. It becomes even more treacherous if you don't know what the meta is, because that meta is a little bit more unpredictable." Without revealing who we'll see in addition to Amunet, he adds: "We're going to dig deep. You're definitely going to get villains we have not seen in a long time popping up."
Enjoyed this article? Share it!