The Flash Star Grant Gustin Says Coronavirus Shut Down Contract Talks
With The CW's The Flash racing towards the end of an abbreviated season with upcoming episodes "Pay The Piper" and "Success is Assured", there are still a ton of questions that need to be answered. Unfortunately, there's still no telling what impact shutting down production over growing coronavirus concerns will have on what answers the viewers so get before the break. Off-camera, series star Grant Gustin revealed one thing the crisis had a direct impact on the actor's negotiations for more seasons as the scarlet speedster.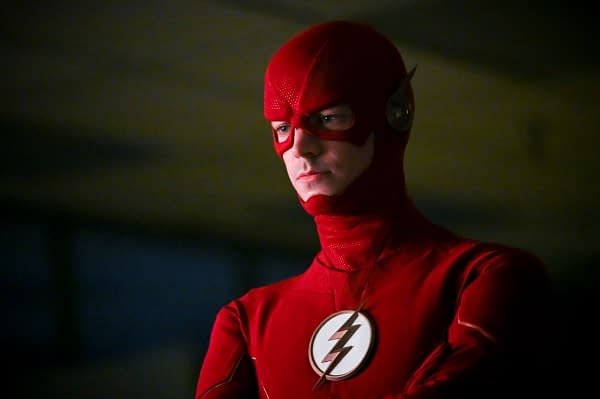 Sitting in as a guest on Smallville alum Michael Rosenbaum's Inside of You podcast, Gustin discussed how talks were underway for a possible eighth and ninth season (his current contract includes season 7) before everything was put on pause: "The conversations actually had started already for adding a potential eighth and ninth [season], but then this pandemic happened, and everything has stopped." That was back in mid-March, but things are still up in the air for when things will get back to some sense of normal: "We don't know when we're back, and I don't know when we're going to continue the renegotiation talks."
One part of the episode that caught our attention (aside from the contract negotiations news) was Gustin's comments regarding how The Flash has made it tough for him to branch out into other projects. In some instances, the actor reveals, it's actually cost him projects: "There are plenty of things I feel I missed out on. The Flash has been so amazing, but we're six years in now and the past four [summer] hiatuses I have had a project that has fallen through because of Flash. There are a lot of opportunities that have gone away because of schedule conflicts. You just can't have everything." With season finale "Success is Assured" set for Tuesday, May 12, here's a look at next week's penultimate episode "Pay the Piper":
The Flash season 6, episode 18 "Pay the Piper": When Godspeed returns, Barry (Grant Gustin) turns to Hartley Rathaway (guest star Andy Mientus) for help. However, things get tense quickly after Barry realizes one of the changes from Crisis is that The Flash and Pied Piper are now enemies. Meanwhile, Iris (Candice Patton) tries to escape the Mirrorverse. Amanda Tapping directed the episode, written by Jess Carson.