The Gunns Win Tag Team Championships in AEW Dynamite Main Event
Using the belts as a weapon while the referee wasn't looking, The Gunns defeated The Acclaimed to win the tag titles on AEW Dynamite.
---
The Gunns are the new AEW World Tag Team Champions after defeating The Acclaimed on AEW Dynamite tonight. The Gunns cheated to win the titles, hitting Anthony Bowens with a title belt to secure the victory. That followed an earlier attempt to cheat after the referee was knocked out, which saw Billy Gunn come to the ring to prevent his kids from cheating to win, only to eat a title belt shot himself. The story between the Gunns and The Acclaimed seems far from over, and The Acclaimed will probably get a rematch for the belts, possibly at Revolution in a few weeks.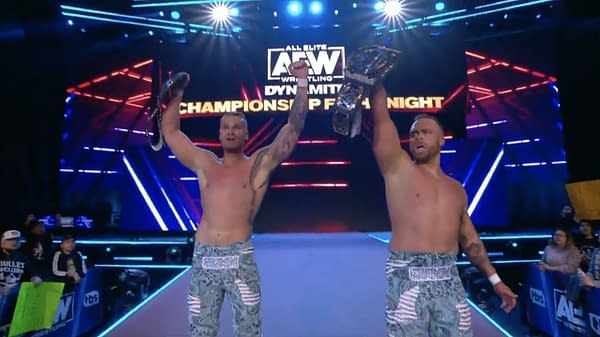 The Chadster was absolutely disgusted by this entire match, from the crowd-pleasing bilingual rap by Max Caster that started it off, to the ending that drew tons of heat from the El Paso audience. The Chadster hates that this angle, and The Acclaimed, is so over with the crowd and The Chadster hopes that The Gunns keep the belts and The Acclaimed never get another rematch, even though he knows it's unlikely to go that way because billionaire AEW owner Tony Khan doesn't understand the first thing about the wrestling business or have any respect for it whatsoever.
The Chadster was so cheesed off by this exciting, emotional ending to AEW Dynamite that he literally threw two White Claw seltzers at the television. First, The Chadster threw the White Claw seltzer that he was drinking, and then he opened up another one and threw that too. The Chadster was thinking about opening a third White Claw seltzer and throwing it at the television, but he realized that his wife probably was not going to clean up the seltzer which meant that would only make more of a mess for The Chadster to deal with.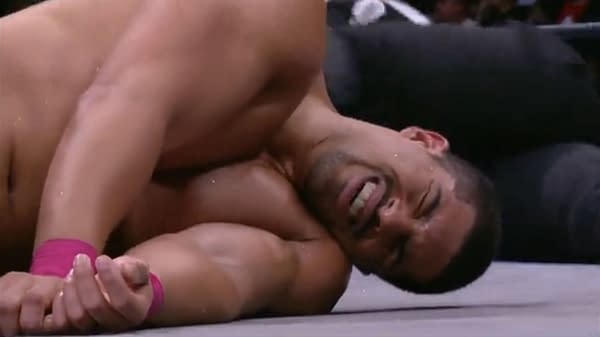 So once again, Tony Khan totally RUINED THE CHADSTER'S NIGHT with tonight's episode of AEW Dynamite and made The Chadster throw seltzer all over his television and his living room carpet. Thanks a lot, Tony Khan!