Disney + won't be launching in the UK until the Spring, due to conflicting rights issues over Disney content with Sky TV. As a result, the US are going mad about whether they can or cannot get on Disney + and whether or not the original Muppet Babies is on it or not, upstanding British members of the community are wondering how they can watch the new Star Wars TV show, The Mandalorian, exclusive to Disney + without infringing any laws.
Even the writer of the Star Wars: Doctor Aphra comic book from Marvel Comics wants to know.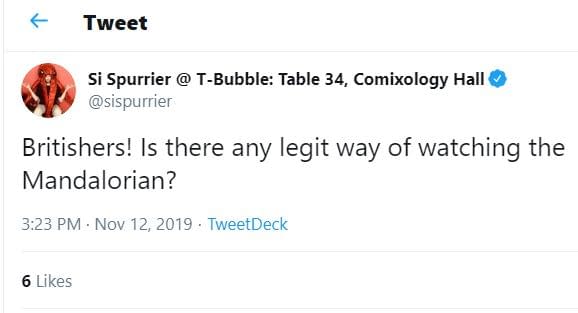 The answers are a) wait until the spring b) sign up for a US-based credit card tied to a US street address and then always use a VPN service to fool Disney + into thinking you are in the US. This is legal, though they may cut you off if you reveal yourself by c) your VOIP suddenly crashing and you don't realise it, d) you forget to turn it on or e) you post online about how you are trying to watch The Mandalorian from Britain in a way that means your account can be easily identified, such as using your real name.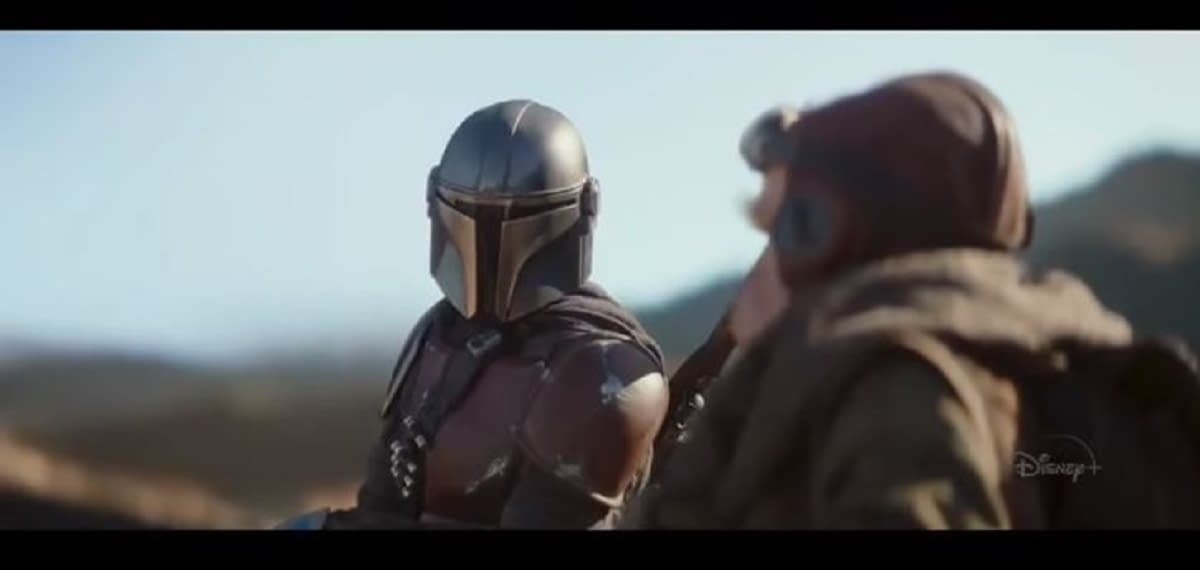 The other way of course, if you are f) a Marvel Comics Star Wars writer who regularly talks to contacts as LucasFilm, Disney or Marvel, that maybe they'll take pity on you and send you g) a digital access code immune to your location, h) a screener that isn't impossibly locked to a region or i) fly you out for a series of meetings letting you binge as much as you can between meetings.
I hope that this is j) somewhat of use.

After the stories of Jango and Boba Fett, another warrior emerges in the Star Wars universe. "The Mandalorian" is set after the fall of the Empire and before the emergence of the First Order. We follow the travails of a lone gunfighter in the outer reaches of the galaxy far from the authority of the New Republic.

"The Mandalorian" season 1, episode 1 "Chapter 1": A Mandalorian bounty hunter tracks a target for a well-paying client. Directed by Dave Filoni and written by Jon Favreau.

"The Mandalorian" season 1, episode 2 "Chapter 2": Target in-hand, The Mandalorian must now contend with scavengers. Directed by Rick Famuyiwa and written by Jon Favreau.

"The Mandalorian" season 1, episode 3 "Chapter 3": The battered Mandalorian returns to his client for reward. Directed by Deborah Chow and written by Jon Favreau.
Enjoyed this article? Share it!