"The Masked Singer" Reveals "Bella" Of Group C Ball [SPOILER REVIEW]
After prematurely knocking out a few legends ahead of their time, FOX's The Masked Singer is finally doing justice by their contestants. Group C's weakest singers have been heading home – HUZZAH! And the celebrity unmaskings are still surprising. Although we feel pretty confident about our guesses, we're sure a few more shockers will be revealed as the Season 3 Championship approaches.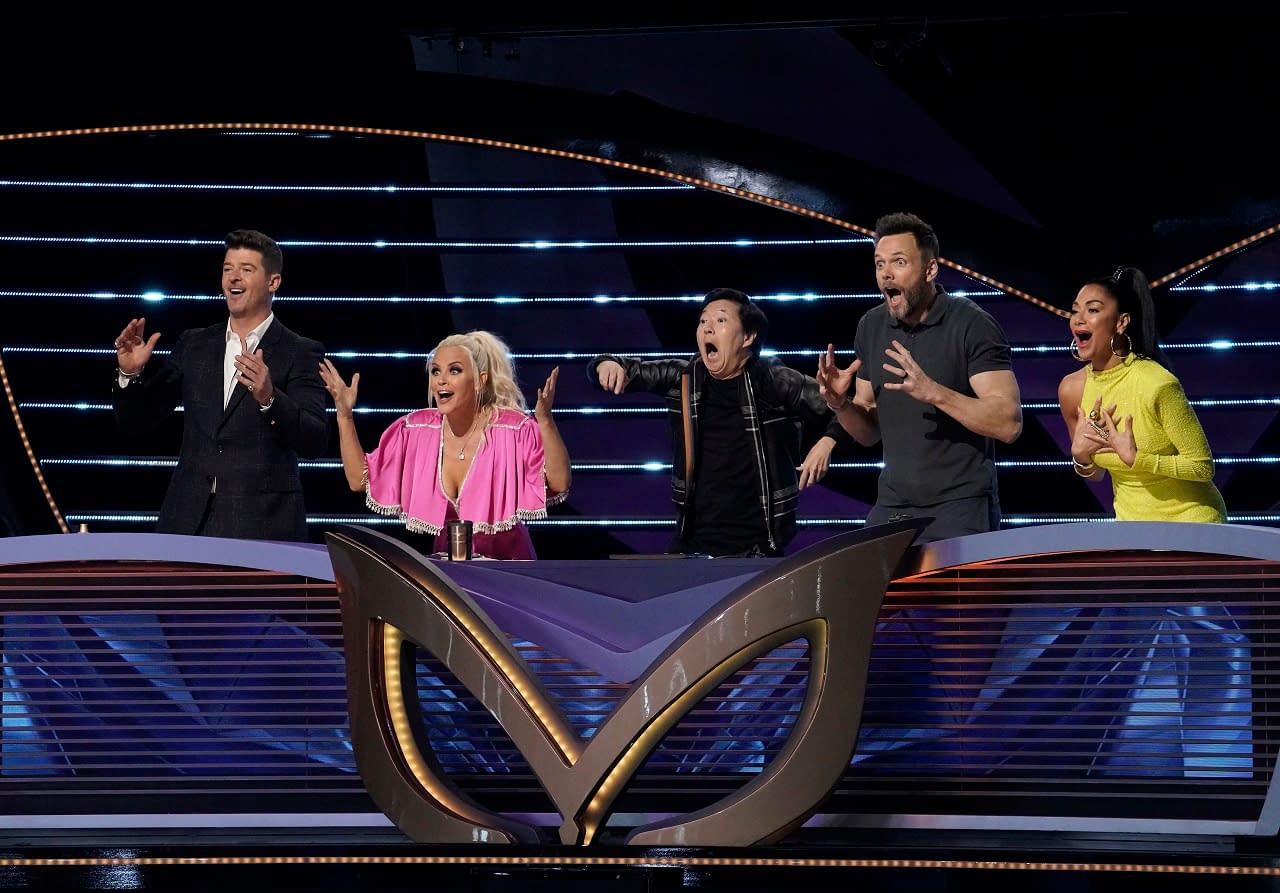 Time to recap… starting with ASTRONAUT!
NIGHT ANGEL!
T-REX!
SWAN!
RHINO!
Which Brings Us to… THE REVEAL!
"The Masked Singer": Tiff's Take
Group C has a few stellar performers and I really dig their song choices. It is a relief to see obvious crappy singers voted off the show sooner than later. Swan and T-Rex lack the vocal prowess of their competitors.
After kicking-off legends, the audience is finally making the right choices. Bear and Swan clumsily crooned their last tunes. I'm pretty sure T-Rex will be the next to leave, despite her spunk.
I never would've guessed Bella Thorne as Swan Mask. I don't know much about her. Those talky performances didn't even help make her voice identifiable. Even if it was, I still wouldn't recognize her voice. Other than playing Adam Sandler's tomboy daughter in Blended, I haven't seen her much lol.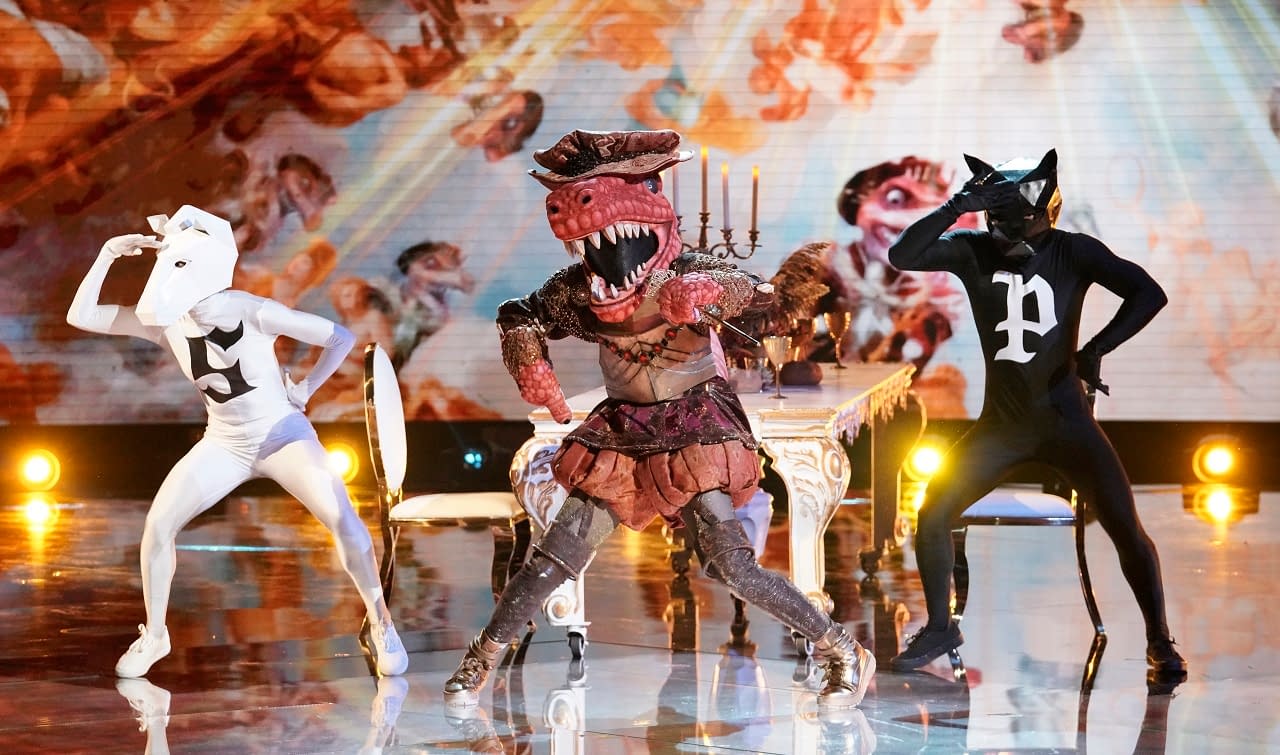 As for the guessing game…
Astronaut: I know the clues point to Home Improvment "heartthrob" Johnathan Taylor Thomas. I even threw his name out there last week. BUT, I am still 100% sure that this is Hunter Hayes' voice. Also, that mafia clue is a hint for Big & Rich's MuzikMafia. Listen to one of Hunter's biggest hits and let me know if you agree…
https://youtu.be/ruyaKdPfTN4
Night Angel: Her voice is SO familiar, but I'm at a complete loss. So I checked to see what other viewers think and the top guess is Kandi Burruss. Turns out – I know her songs, but had no idea who she is. I never pay attention to those Real Housewives shows and didn't follow her career over the years. But now I'm joining the Kandi wagon!
T-Rex: This girl is clearly out of my element. If she's a viral one-hit-wonder with a catchy song, I might be familiar with her. Her clues are all over the place. A lot of the clues point toward dating competition shows like The Bachelor, Love Island, or something similar. If that's the case – I'll remain clueless. If anyone has a hunch, please help me out!
Rhino: He has great stage presence and a strong singing voice. Unless Tim Tebow has been training for a country album, it sounds like a professional musician is hiding under that mask. Or maybe his country star buddies have taught Tebow a thing or tow over the years. Like Brad Paisley: https://youtu.be/ck0PxtyU5wE
Still, I'm not sure how many of these clues fit for Tebow. What's your guess?
Overall, Group C has some of the strongest competitors of the season. The Championships are going to be intense. Looks like the best is yet to come, though – because…
Will Arnett Guest Judges On The Next Episode!
https://youtu.be/Y9WsFsJqfUU
[rwp_box id="0"]
Catch new episodes of FOX's The Masked Singer Wednesdays at 8 p.m. and live tweet with me (@TalkTVwTiffany) during the West Coast broadcast.