The celebrity contestants on FOX's The Masked Singer have seriously upped their game – but the judges definitely have not. Panda was one of the easiest contestants to guess! How could the panel miss out on the obvious? The Clues video packed a *punch* of hints and all of them could lead to only one person – and yes, the puns will continue.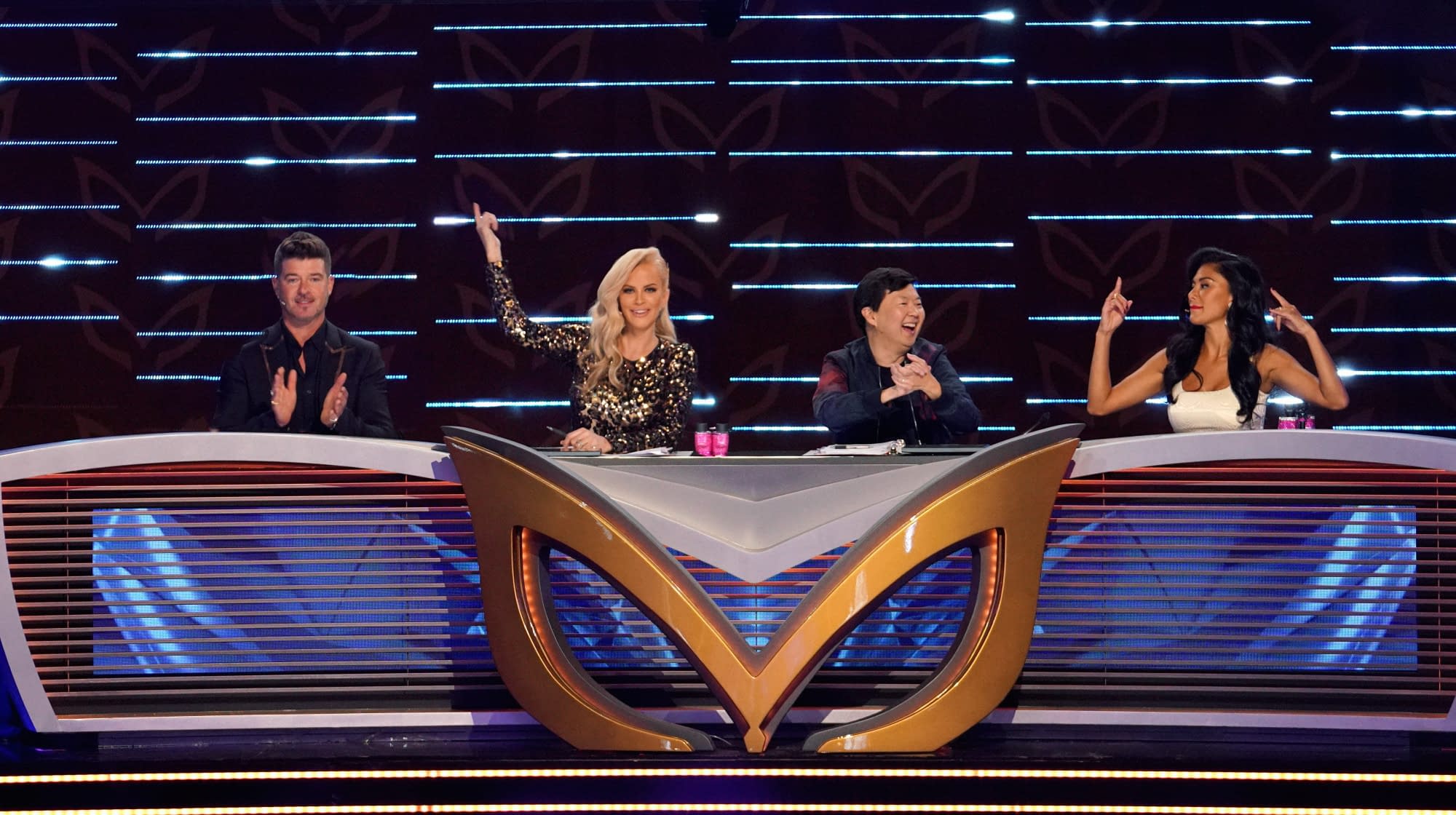 But we should recap everyone's performances and introductions before my beefing becomes un*bear*able.
I warned you…
Black Widow
https://youtu.be/IRkIOif01sQ
Leopard
https://youtu.be/2mZK0FVyV3E
Flamingo
https://youtu.be/KaSp5-YR3FE
Panda
https://youtu.be/o5JLH3uwSoM
"The Masked Singer" Showdowns!
In this corner!!!!!
https://youtu.be/r9n5-kmDf8o
Taking on…
https://youtu.be/sDdym4djs48
Leopard roars to the top, while Panda gets *bamboo*zled.
The Reveal!
Tiff's Take
● When it came to the Panda, my consistent reaction to the judges comments was: WTF?!? Their ignorance of the clear Mohammad Ali clues in the package was unbelievably ridiculous and their objectifying observations of the costume were insulting. Laila Ali is such a good sport and she delivered delightful performances.
● Although the judges pretty regularly get on my nerves, I'll give them credit when it is due – I agree that Black Widow could be Sherri Shepherd or Yvette Nicole Brown. They are multi-talented, bubbly and fun-lovingly game to do the show. That was my first instinct, but clues like "empire," an apple and crown all point toward NYC. Gabourey Sidibe is on FOX's Empire, has directed a couple of episodes, and hails from NYC.
● Leopard sounds like Seal, but has Billy Porter's style and mannerisms. RuPaul was in the running until I heard his British accent attempt on Graham Norton.
● I already admitted that I don't keep tabs on streaming and gaming stars. If Flamingo is known as a YouTube starlet, then I won't know who she is – masked or not.
Can't wait to meet the last batch of contestants when FOX's The Masked Singer airs on Wednesday at 8 p.m. ET/7 p.m. CT.