"The Masked Singer" Season 3, Week #1: Expecting the Unexpected, We Got A Bit Too Much "Expected" [SPOILER REVIEW]
FOX's The Masked Singer cleverly kicked-off Season 3 with a post Super Bowl premiere unmasking another surprising celebrity contestant. With each growing season, the only thing left to expect from this spectacular series is the unexpected – something this opening week was lacking a bit in.
After the unmasking of past and present iconic singers like Seal and Gladys Knight, we're beginning to see that most celebrities are this for the sheer fun of it – and for their kids' amusement.
Sure, there are some publicity stunts and comebacks along the way, but at it's core, The Masked Singer taps into something rare these days – sweet and innocent entertainment.
For one hour, we let a world of troubles fade away and focus our attention and energy on guessing who is behind an elaborate and artfully crafted mask. There's no violence, no hidden agenda, no creepy creatures, or dark political plot afoot. There is only pure joy – for contestants and viewers alike.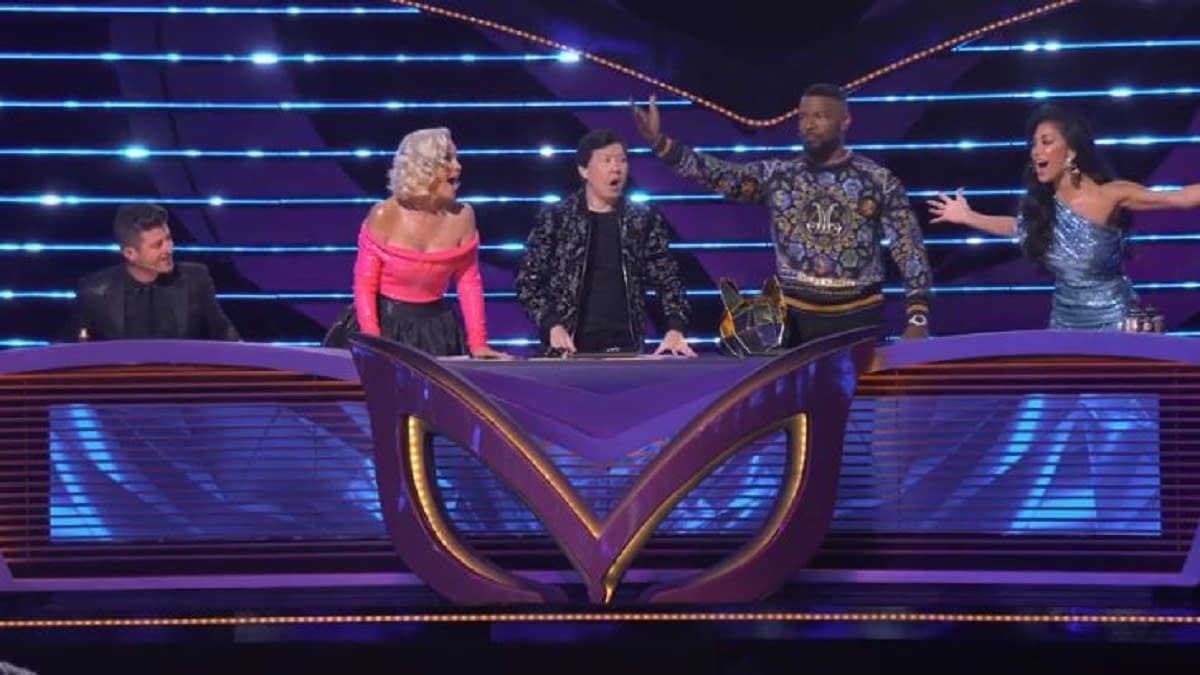 [rwp_box id="0"]
So Let's Get to Guessing!
This season, The Masked Singer has broken their larger pool of 18 contestants into two divisions – like the NFL Conferences. Group A vs Group B. I actually like the updated sporting approach to the series. Of course, it also limits the guessing pool, so that we don't recognize all of the contestants right away.
Group A includes Kangaroo, Llama, Miss Monster, Robot, Turtle, and White Tiger. Let's take a look at their performances and clues!
Kangaroo
Llama
Miss Monster
Robot
Turtle
White Tiger
The Reveals!!!
Episode 1
Episode 2
"The Masked Singer": Tiff's Takes
Robot and Llama reveals: I had no idea about either reveal!Robot's performance sounded auto-tuned and now I know why! I think it is adorable that Lil Wayne did the show for his kids. Of course, it doesn't hurt promoting the album he just dropped too.I learned a lot about Drew Carey during his unmasking. His voice sounded kind of familiar. Maybe if I watched The Price Is Right, I might've recognized it.
Kangaroo Clues: Outback with a horseshoe; Spotlight, Ivy, Doing it for her little Roo, Court, Sidelines, Makeup, Basketball jerseys with #23 Dee Jay, Role Model.After some Googling, I discovered NBA DJs who could fit the profile! I'm still not sure which one she is. Honestly, I don't know much about DJs. Based on my search and the clues, I'm guessing Latosha Duffey of Basketball Wives of LA fame or Poizon Ivy, who has made a name for herself on radio and Instagram.
Miss Monster Clues: Fun, Hair, 10, Flowers, Made Me Feel, Fire, Will You Still Love Me?, Butterfly, Queen, Capable of Anything and Full of Love.https://twitter.com/questlove/status/1224184682964815872?s=20
I'm following Questlove's hunch on this one. I didn't put the pieces together when I first watched, but now the clues all point to The Roots' drummer's guess.The phrases in her clue packages are from her song titles and lyrics. The Queen of Funk known for her fabulous hair and soulful voice.Miss Monster is most definitely Chaka Khan!
Turtle Clues: Surfboard, Splash, Pop, Act, School, Don't Rave Ever At My School – Turtle.Last year, Chris Daughtry fans had the rocker pegged from the start, so I'm listening to the outcry this time. If they say Turtle is former tween "heartthrob" Jesse McCartney, then I believe them. Of course, it doesn't hurt that the clues ALL fit too. He starred on a show called Summerland and was a member of boy band Dream Street.
White Tiger Clues: Champion, Four Score, Seven Years, Fans, Clam Shucking, Let's Party, Mass, Dancing.Practically everyone thinks this is Rob Gronkowski aka "Gronk" from the Patriots and all the clues fit. So does his sub-par singing and goofy dancing. If he sticks around, it will purely be for entertainment over skill.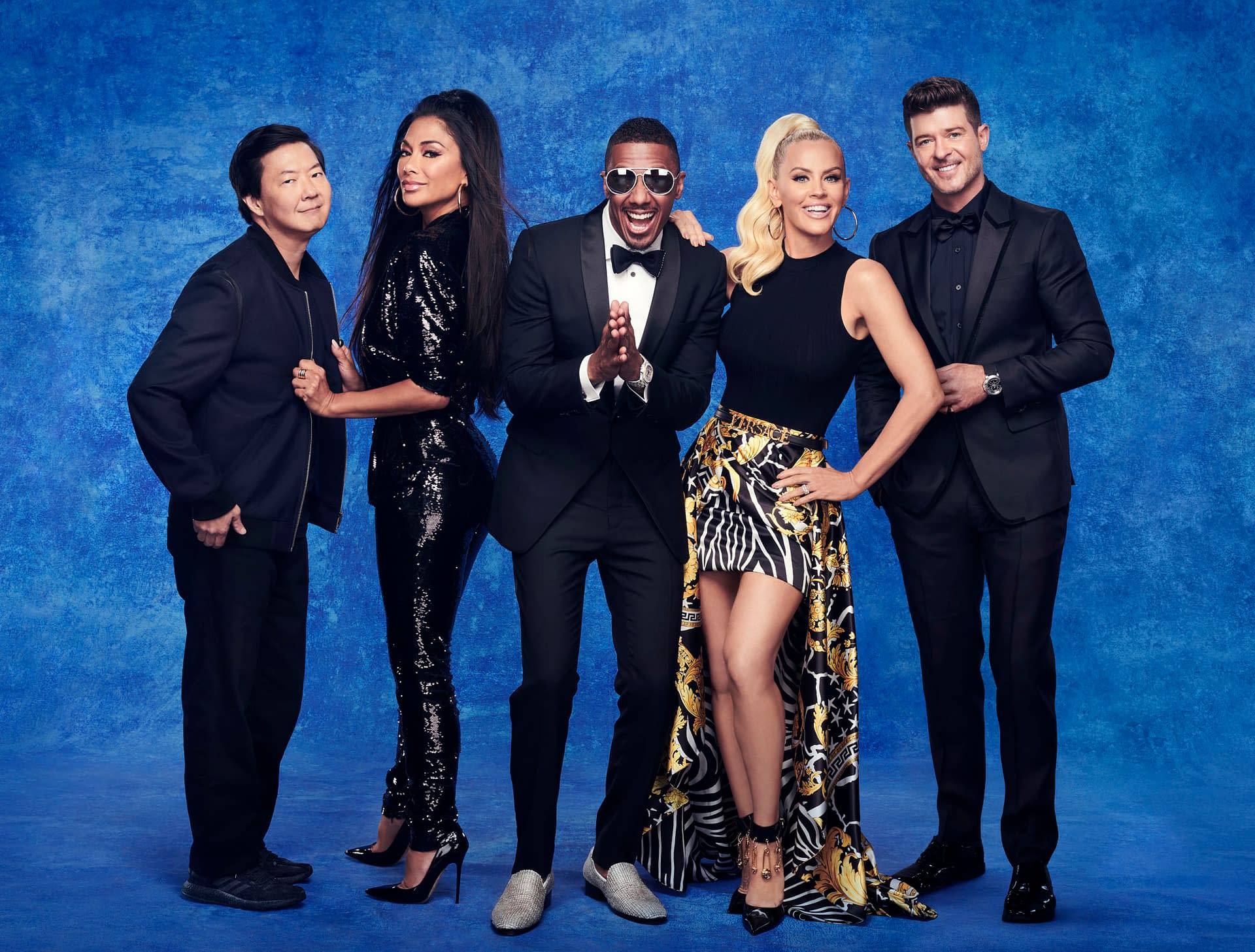 What are your thoughts on Season 3 so far? Is it feeling a little too predictable now that Lil Wayne and Drew Carey are out? Maybe Group B will offer more mysterious contestants. Let's face it, even if we have most of Group A pegged, we still want to see how the competition plays out.
Catch new episodes of FOX's The Masked Singer Wednesdays at 8 p.m. and live tweet with me (@TalkTVwTiffany) during the West Coast broadcast.