"The Rookie" Finally Returns With "Day Of Death" – Will Lucy Chen Survive? [PREVIEW]
After a record two-and-a-half month winter hiatus, ABC's The Rookie returns on Sunday February 23rd with its Spring Premier "Day Of Death." For viewers without a elephant's memory, the December fall finale ended with Officer Lucy Chen (Melissa O'Neil) being kidnapped by a serial killer. The premier picks up right where the finale left off: Chen is buried alive and the team races to save her. But with an episode title like "Day Of Death," no one is going to get out of this plotline unscathed.
Who will make it out alive?
What will the team have to sacrifice in order to find Chen?
Will The Rookie still be our Rookie after they go all Criminal Minds on us?
"The Rookie" season 2, episode 11 "Day Of Death": Officer Nolan and the entire team are in a desperate search to rescue Officer Chen after her abduction and must attempt to get Rosalind to help them in their search. Meanwhile, after Officer Lopez discovers Wesley unconscious from a dangerous cocktail of alcohol and pills, she is forced to keep him close by.
"The Rookie": My Thoughts…
Since we have been waiting forever to find out Chen's fate, let's review The Rookie's fall finale. Way back in December, in "The Dark Side," imprisoned serial killer Rosalind Dyer (Annie Wersching) led officers on a merry chase to find her forgotten victims. Only, she ended up leading them to fresh corpses. It turns out, a-la Bones, Rosalind is somehow working with another serial killer on the outside. Unfortunately, Dyer's man on the outside set his sights on Lucy.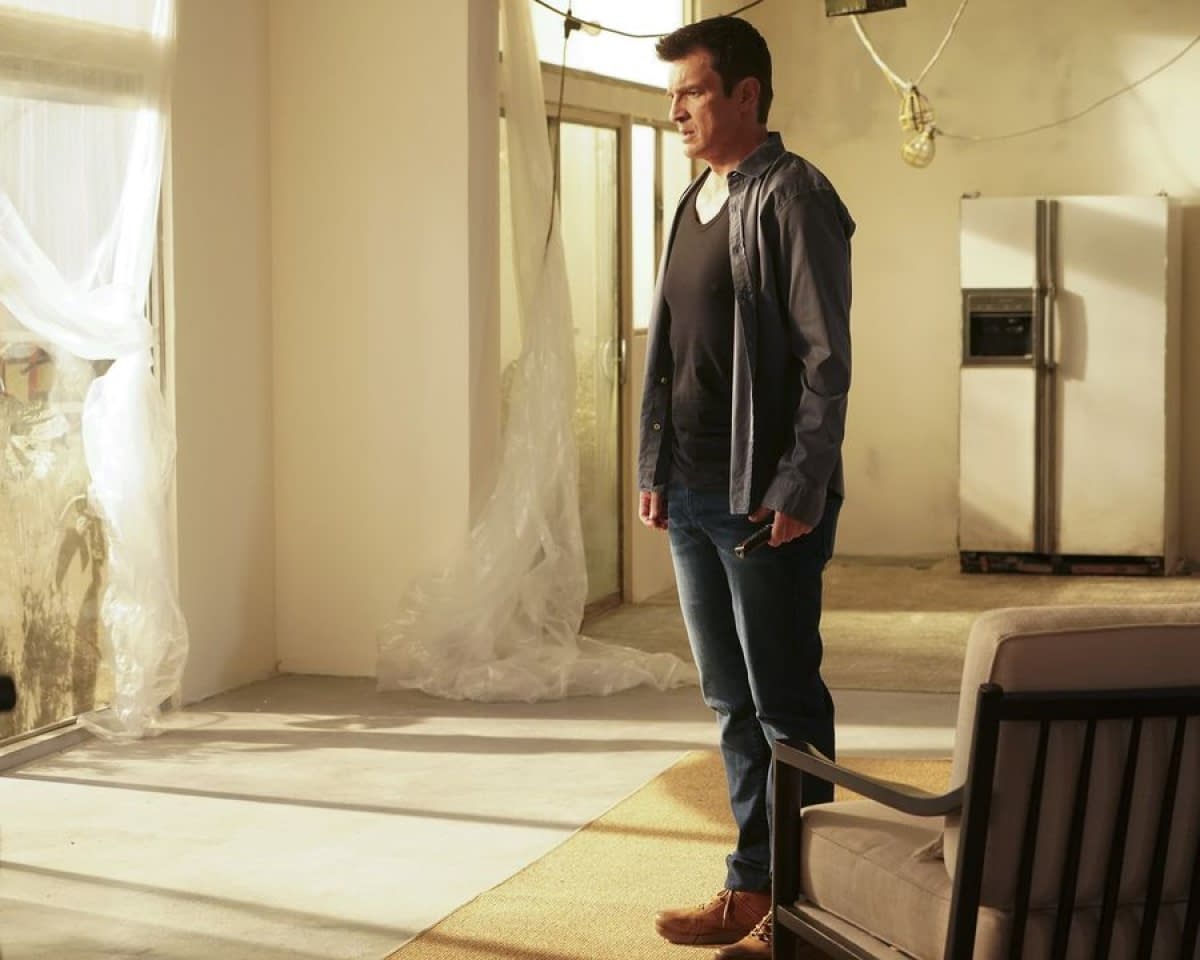 "Day Of Death" promises to be a fast-paced post-kidnapping drama. Rosalind Dyer is still obsessed with Officer John Nolan (Nathan Fillion). Will he be able to turn that interest around and force the serial killer to talk? He runs the risk of losing a part of himself in the process. And what about Bradford (Eric Winter)? Chen's training officer told her to take a chance and go out for the drink that ended in her abduction. His guilt could lead him to do something incredibly stupid or incredibly dangerous, or both.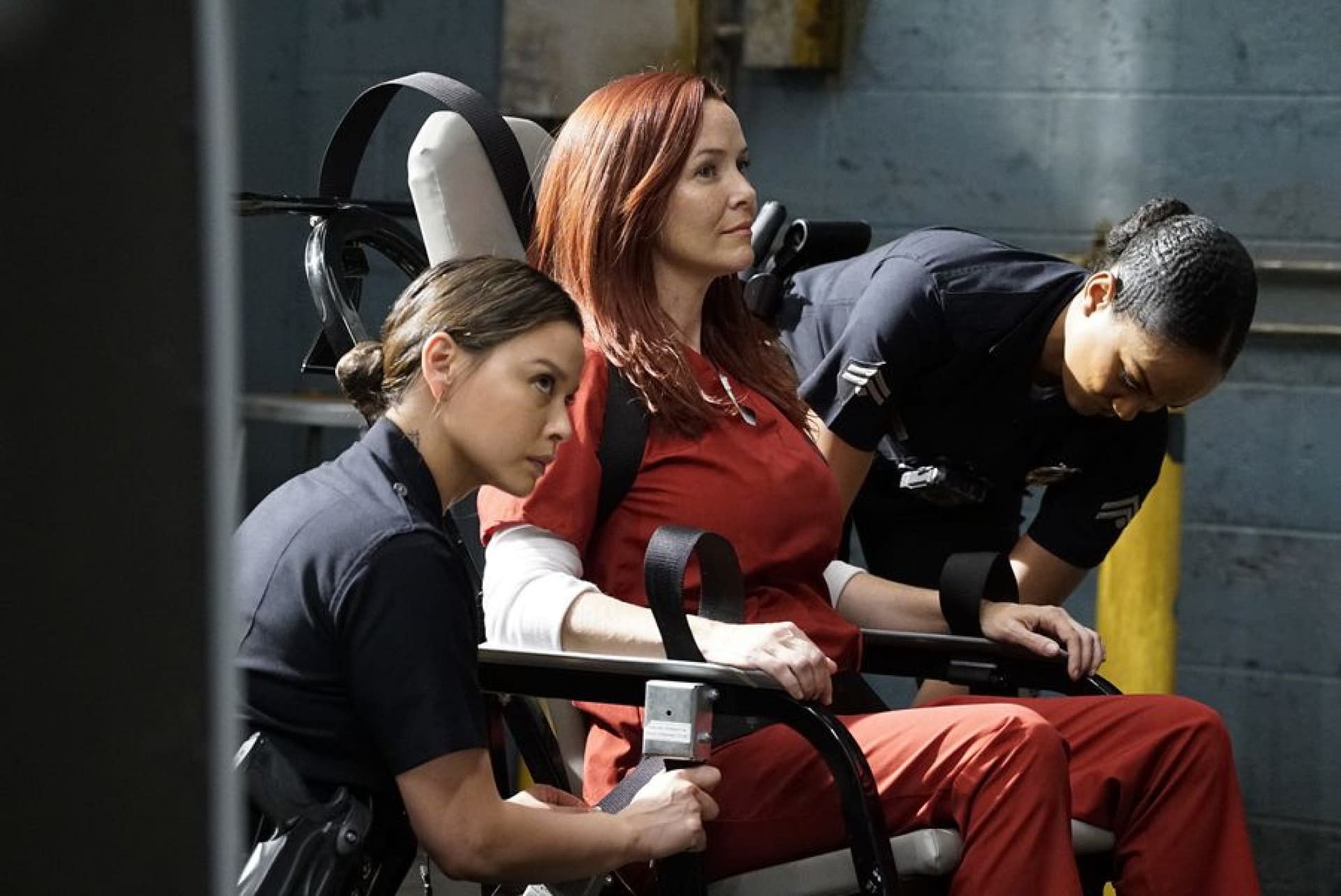 No matter the outcome for Chen, Bradford, Nolan, and their colleagues, "Day Of Death" won't be a lighthearted episode. The Rookie's strength as a show is its endearing ensemble cast and their interactions with each other. Throughout the show's second season, The Rookie increased the drama level exponentially. Rather than invoking Miami Vice and Hawaii 5-0, the show mimics the much darker Bones, Criminal Minds, and Grey's Anatomy. Which begs the question, even if our favorite characters survive a pair of serial killers, will The Rookie we love be dead on arrival?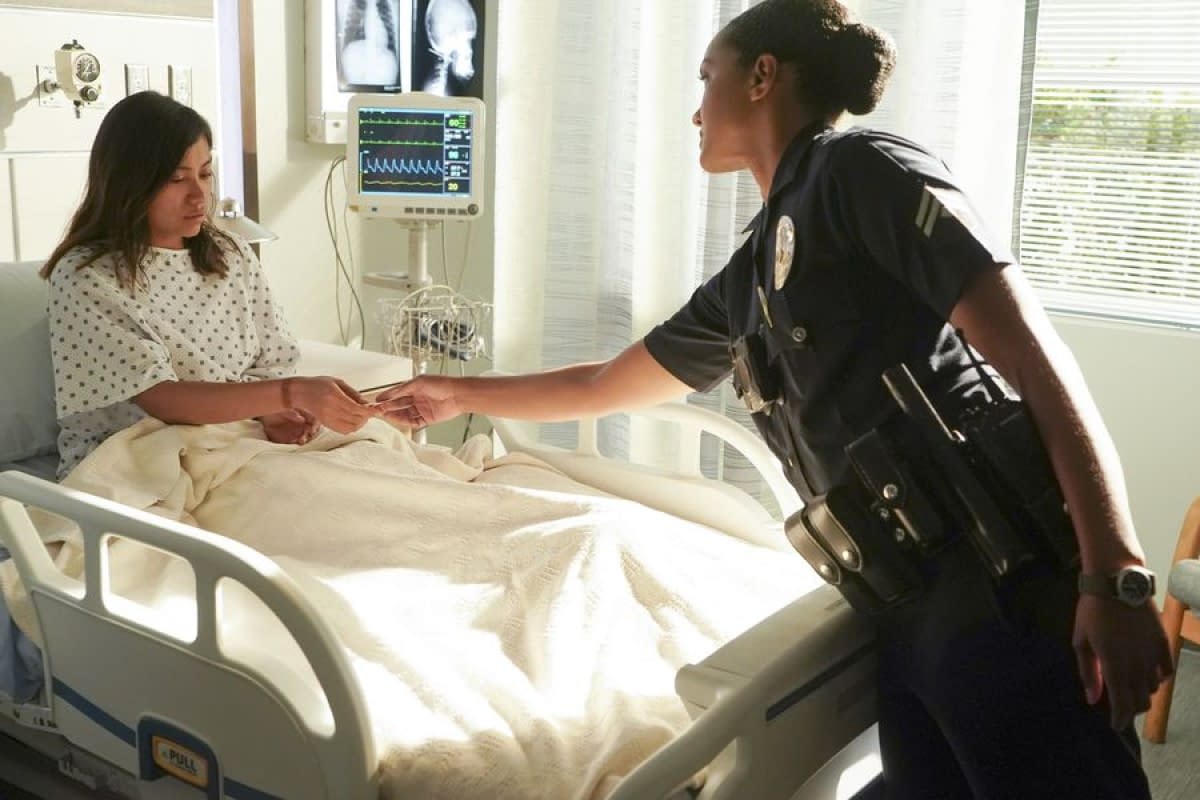 The Rookie Spring Premier "Day Of Death" airs Sunday February 23 at 10PM on ABC.