With the cast and crew of AMC's The Walking Dead already in a deep-dive production-wise on the tenth season, life in the Walking Dead universe has become a lot like the NFL: neither of them seem to have off-seasons any more – and fans of both don't seem to mind that too much. Hot off a ninth season that said goodbye to Rick Grimes (Andrew Lincoln) and hello to a strong ensemble cast and a "Big Bad" fronted by the amazing Samantha Morton as Alpha, series executive producer and showrunner Angela Kang did the near-impossible: she took a show that lost its long-standing lead and found a way to turn it into something fresh and dangerous again.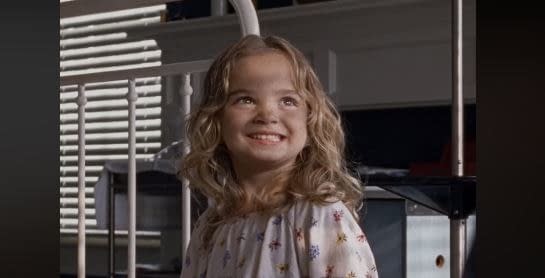 This time, we're taking a break from looking ahead to the tenth season with a look back at a deleted scene from season 9. Set during a simpler time when Rick and Michonne (Danai Gurira) were happy parents, Siddiq (Avi Nash) was someone we could still trust, and Judith hadn't yet grown up to be Cailey Fleming (she was still Chloe Garcia-Frizzi), the following moment is a perfect example of the quiet moments between the mayhem that made the season such a standout.
Is it a cheap play at "The Feels" on Father's Day just to get people to sign up for AMC's TWD Rewards program? Sure – but's it's a damn effective one (and you can see more if it by signing up, apparently):
Now back to the upcoming tenth season, as Lincoln assumes the helm on an episode for the first time while speculation over just how much of a role Michonne will have this season continues to grow. Of course, there's continued buzz over Lauren Cohan's Maggie returning in some capacity – especially now that ABC's Whiskey Cavalier appears to have shuffled off the programming coil and still hasn't found a home.
Another highlight to look forward to is Michael Cudlitz (Abraham), who is back for a second go-around behind the camera as director (which he just recently completed). While his previous post with Cailey Fleming (Judith) melted our hearts and reminded us that we do – in fact – have the capacity to feel, Cudlitz's next image update got our arenaline raging again as he joined Norman Reedus (Daryl) and Jeffrey Dean Morgan (Negan) to reassure fans that "these fuckers are killin' it" in his episode: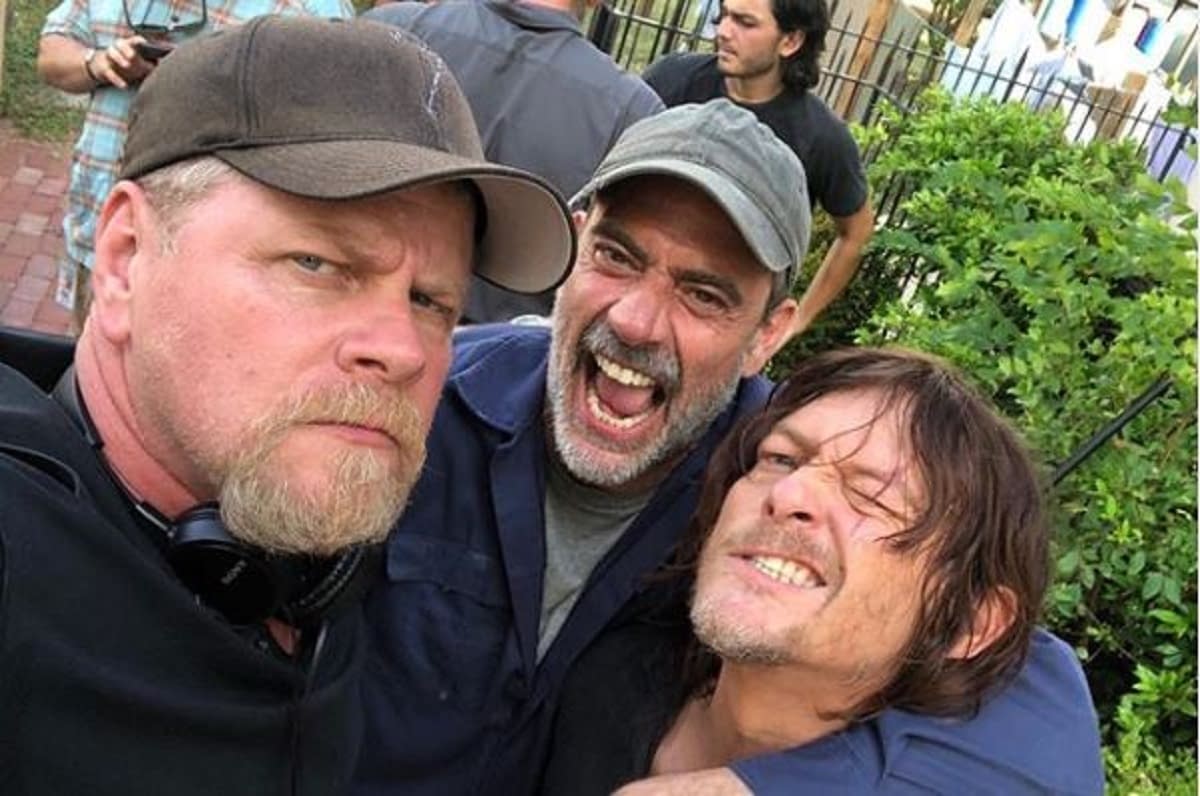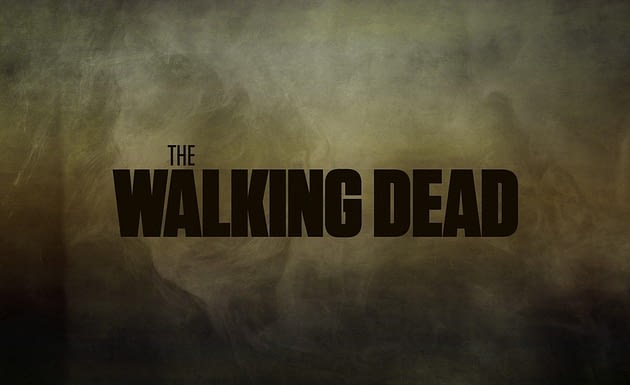 Meanwhile, fans of AMC's The Walking Dead are getting a second spinoff series in the TWDU: an original drama co-created by Scott M. Gimple, chief content officer of The Walking Dead universe, and Matt Negrete, who has been a writer and producer on The Walking Dead for the past five seasons and will be showrunner of the new series.
The third series in a franchise that includes global hit series The Walking Dead and Fear the Walking Dead will feature two young female protagonists and focus on the first generation to come-of-age in the apocalypse as we know it. Some will become heroes. Some will become villains. In the end, all of them will be changed forever: grown-up and cemented in their identities – both good and bad.

The Walking Dead is expected to return to AMC in October 2019, with filming currently underway. Fear the Walking Dead currently airs on Sunday nights at 9 p.m. ET – and you can check out the official trailer and overview below:
Heading into season 5 of Fear the Walking Dead, the group's mission is clear: locate survivors and help make what's left of the world a slightly better place. With dogged determination, Morgan Jones leads the group with a philosophy rooted in benevolence, community and hope. Each character believes that helping others will allow them to make up for the wrongs of their pasts.

But trust won't be easily earned. Their mission of helping others will be put to the ultimate test when our group finds themselves in unchartered territory, one which will force them to face not just their pasts but also their fears. It is only through facing those fears that the group will discover an entirely new way to live, one that will leave them forever changed.
Enjoyed this article? Share it!