The Walking Dead Fans Remind Us Glenn's Death Isn't Even Top 5 Worst
Okay, let's get our daily Walking Dead mantra out of the way. The sixth season of Fear the Walking Dead is still in its summer status, while spinoff series The Walking Dead: World Beyond is still bobbing up and down in the lake of uncertainty, with the original series' Greg Nicotero-directed tenth season finale "A Certain Doom" sunning itself on the beach (both still practicing self social distancing, so everyone can relax). Which means it's time for another compilation video, and this one's a bit twisted. The fine folks at The Walking Dead asked the fans to let them know what the most gruesome moments were from the long-running series. While it's no spoiler to say that the Glenn (Steven Yeun)-Negan (Jeffrey Dean Morgan) face-off (and eye-out), you might be surprised as I was by the end of it because now I wouldn't even rank it in my top five. Right off, Noah (Tyler James Williams) and Hershel's (Scott Wilson) death were much more brutal than I first remember – and the scene that the image below is from? Wow, let's just say that Rick (Andrew Lincoln) was going through some things at the time.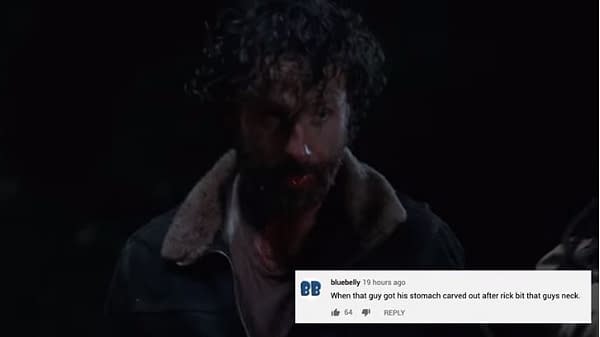 So if you're in the mood to feel a little depressed, angry, and slightly nauseated (it can be cathartic sometimes, trust us), check out the video below. Agree? Disagree? Think there are some deaths that were missed? For example, Gabriel (Seth Gilliam) killing Dante (Juan Javier Cardenas) could've definitely made this list because we lost count of the number of times Gabriel turned him into a briefly-living pincushion. Let us know what you think in the comments below, and we hope you "enjoy" this bloody trip down memory lane:
---
---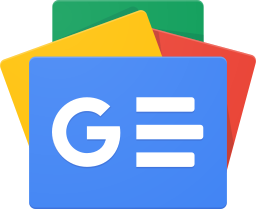 Stay up-to-date and support the site by following Bleeding Cool on Google News today!