The Walking Dead Profiles The Governor: Worst Barber Hershel Ever Had
While the future of the Walking Dead universe remains (temporarily) on hold, now seems as good a time as any for the next installment of "Who Is…". Over the past several weeks, the video series from Skybound has offered fans different character profiles that compare the on-screen faces we know with their comic book counterparts. Previously, we've gotten to know more about Paola Lazaro's Juanita Sanchez aka Princess, Jeffrey Dean Morgan's Negan, and Tom Payne's Jesus, and Melissa McBride's Carol. This time around, we take a look at the printed page's version of "uber big bad" The Governor aka Brian Blake, and how he stacks up with David Morrissey's The Governor aka Philip Blake.
On the comic book side, The Governor was first introduced in 2006 in issue #27, with his run ending four years later in issue #75. But it would be Morrissey's take on The Governor that would leave an indelible impression in the minds of Walking Dead fans. First introduced in the third-season episode "Walk with Me", The Governor would go on to be the focus of two of the most extreme moments in the series' history. First, there was that brutal fight he had with Michonne (Danai Gurira) after she discovered his walker daughter and fishtanks filled with walker heads. The other (to no one's surprise) involved the leader of Woodbury giving Hershel the worst (and painfully permanent) haircut in the world before being taken off the playing field permanently by Michonne.
During an interview with AMC early on in his run, Morrissey described how he was able to get himself acclimated to the series: "I was very nervous about joining the show on the first day, but once I got there it's been a joy ever since. There's an element about needing to know about the conditions: the heat and the humidity and the snakes and bugs and ticks, Mirrissey explained. "You have to have a little bit of an outward bound course before you start filming. Those things are different for me, because normally it's like, 'How do I get to the canteen.' But I do think those crazy brutal conditions add to the show — because the show's all about that. It isn't a comfortable place to be and that's important."
---
---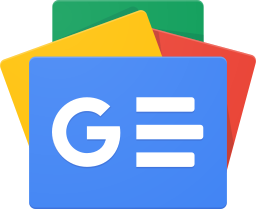 Stay up-to-date and support the site by following Bleeding Cool on Google News today!