Posted in: CW, Preview, TV, YouTube | Tagged: Jensen Ackles, Supernatural, the cw, The Winchesters
---
The Winchesters Not Moving Forward; Supernatural Series Cancelled
Despite a passionate #SaveTheWinchesters campaign, Supernatural series The Winchesters will not be moving forward with a second season.
---
Even after an inspired & passionate #SaveTheWinchesters campaign, it looks like it's the end of the road for Jensen Ackles, Robbie Thompson & Danneel Ackles' Drake Rodger & Meg Donnelly-starring The Winchesters. Despite Warner Bros. Television's efforts to find the Supernatural prequel series a new home, Deadline Hollywood reports that "all possible avenues have been exhausted, and the search for a new home has come to an end." Despite Warner Bros. Discovery's Max, Netflix, and Amazon's Prime Video all having a stake in the "Supernatural" franchise in one way or another (Max & WBTV have the same owner; Netflix still streams Supernatural; Amazon Studios housing the Ackles' production company), none of the streaming services would take the series.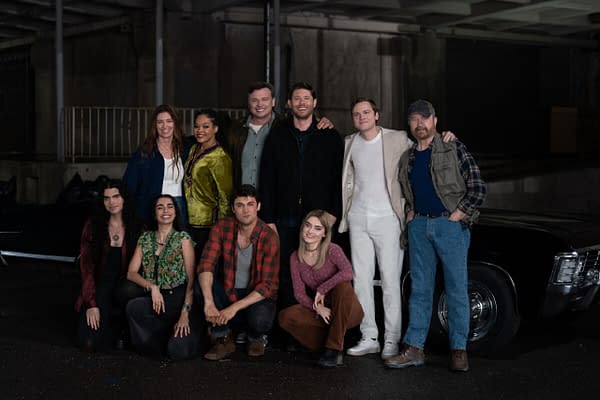 Jensen Ackles on The Future of "The Winchesters" & "Supernatural"
To help fuel the #SaveTheWinchesters campaign, Jensen Ackles spoke with EW about the fanbase being "fired up," feeling optimistic about the show's future, discussions about Season 2, and how the spinoff series could be a road map for a Supernatural return – an idea that he and Jared Padalecki "have talked about."
Ackles on Supernatural Fanbase Already Being "Fired Up": "They are fired up. I love that about this fandom. I love that they are so passionate about this world and this universe and these characters that they are willing to go to the mat for a show like this. I think that speaks volumes, especially to those who are willing to listen and have the power to do something about it."
Ackles on Feeling "Optimistic" About Show's Future: "I do feel hopeful, and I don't know whether that's just the optimistic side of me, which I didn't know existed in this capacity. I've been moving more toward a curmudgeon, more toward what we all thought Dean Winchester would dive into when he got older. That's just the Dean in me. But I do have this crazy optimism for this show, and I think it largely resides in the energy that we found on set with this cast and this crew. That crazy optimism is one of the reasons why this show made it on air in the first place, and I think it's one of the several reasons why the show should continue somewhere."
Ackles On "The Winchesters" Season 2 Plans: With a five-season plan envisioned (Ackles: "Hopefully we get to execute that. I just think that there's a way to keep this alive, and it would be a shame to let that go"), Ackles shares that discussions on the second season have already been taking place. "We were talking not only about the story and where we wanted to take our cast; we were talking about who we were going to bring back from the mothership," Ackles shared, adding that there was interest from SPN alum about possible future appearances. "We were putting together a lot of tricks to keep up our sleeve and keep it exciting, not just for the new fans but for the returning fans as well," he added.
"The Winchesters" Was a Road to a Possible "Supernatural" Return: "And then we don't know what it would look like beyond that [their five-season plan], but there was certainly a way of tying this into like a possible return of Supernatural down the line, which Robbie [Thompson] and I had talked about. It's something that Jared [Padalecki] and I have talked about, what that might look like."
---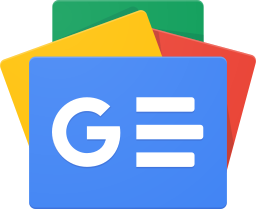 Stay up-to-date and support the site by following Bleeding Cool on Google News today!