Timeless Season 3: Rescue Mission Holding Strong, Clockblockers! Here's What You Can Do!
Time for a "Save Timeless" update, Clockblockers!
Hopes remain high for a third season of NBC's Timeless as delayed viewing ratings continue to rise and some news making its way from the set shows promise for our favorite show's salvation. Looks like 'The Miracle of Christmas' attracted new viewers – hopefully, those numbers will grow greater in the next month.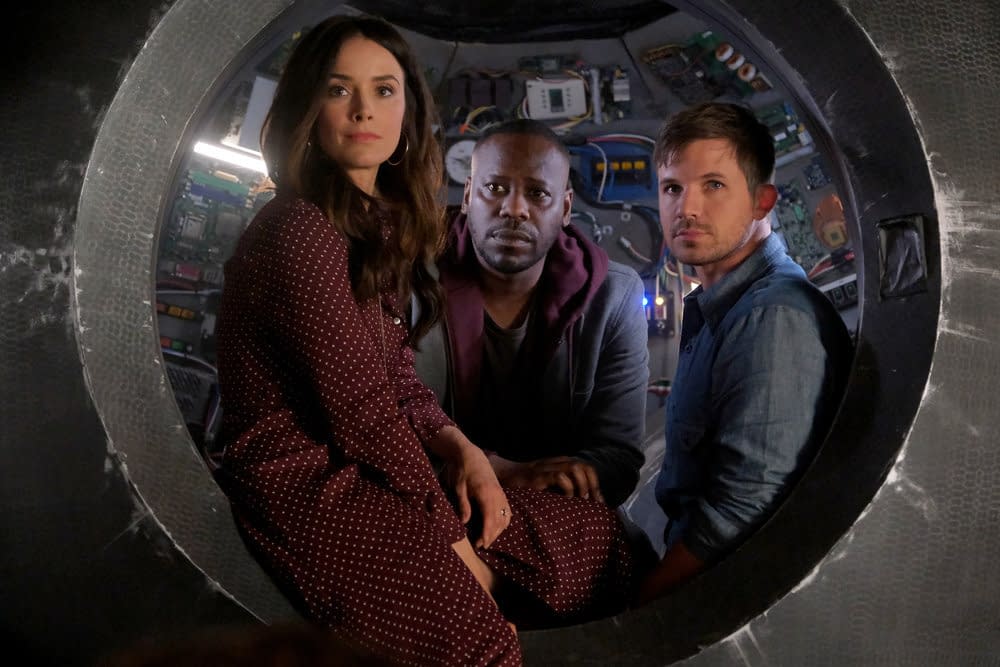 Here's a look at recent fan efforts, ratings and more…
According to Programming Insider, the series' two-hour "finale" gained a million views within its first week! Check out these impressive numbers: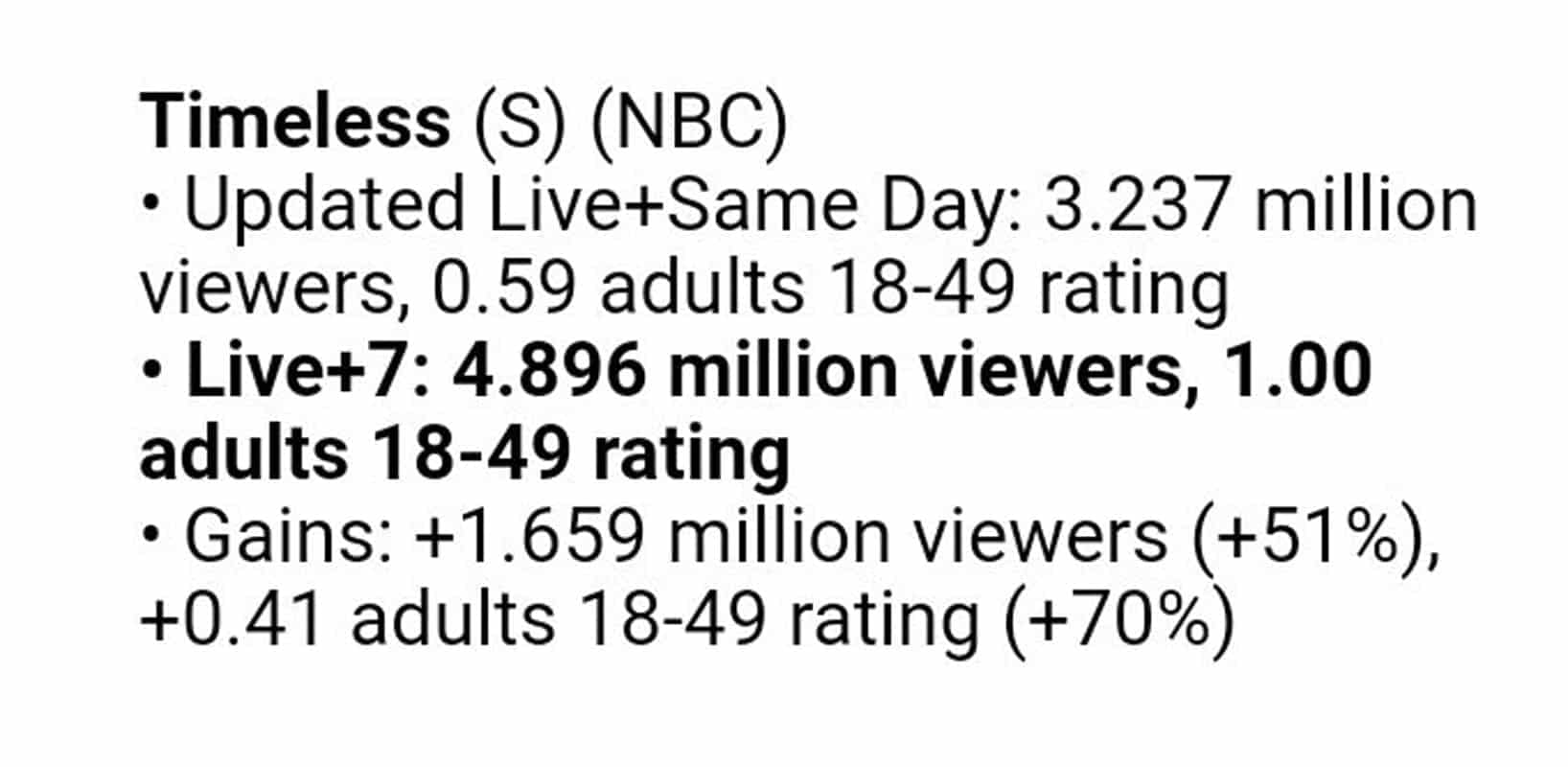 Keep spreading the word and luring new fans to Timeless – here's how they can get caught up: all episodes are available on Hulu (with subscription) and available for purchase on YouTube, Amazon Prime, iTunes, and Google Play. The second season is still available on NBC online/app or on-demand.
We also have ratings-boosting tips for existing fans. Networks tally views for 30 days after an episode airs – which makes now the perfect time to re-watch the movie again…and again…and again. Some methods are more helpful than others.
Save Timeless HQ has you all set with these insights:
Apparently watching on a TV earns more points – for whatever reason. If you have a TV, re-watch there; if you don't, no worries – the views still count on other devices. SaveTimeless.com has all the latest info on fan efforts, so check their website for details. An interview with Timeless set decorator Julie Bolder recently raised our hopes even more. Bolder told Set Decor that orders to strip the set were put on hold:
SET DECOR: What surprised you about the show?

Bolder: We had been told this was it, this is the grand finale for the fans. The big wrap up. Don't keep anything, return everything. As we were starting to wrap the permanent sets, the word came around… fold and hold.

SET DECOR: Timeless isn't done yet?

Bolder: That's the mystery.
Squee!!!!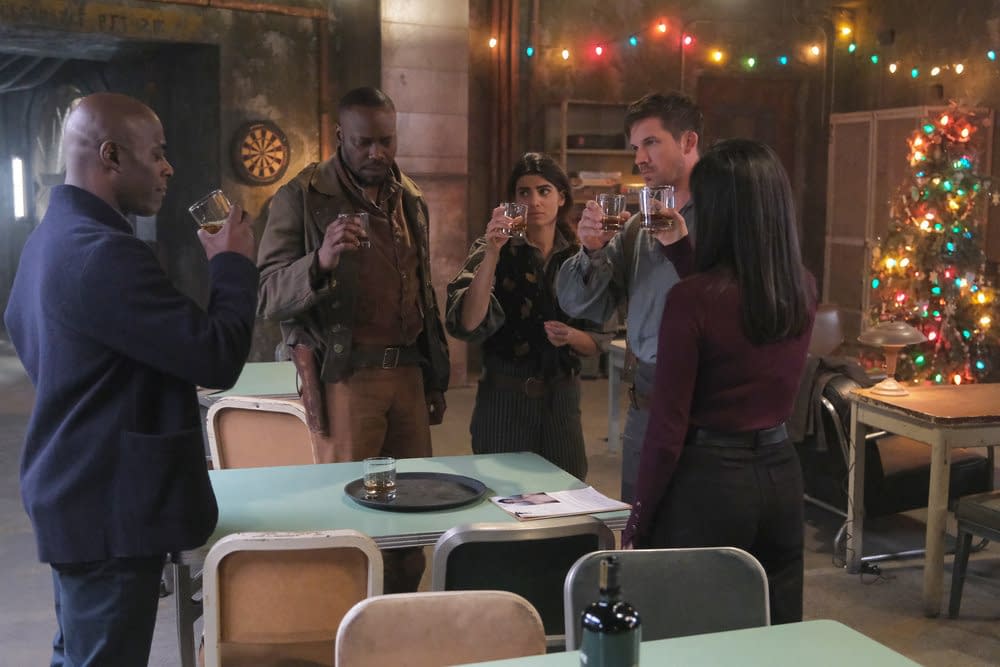 Keep up the great work, Clockblockers! You're efforts make a huge difference. Sony has shown their love and support for Timeless in the past – maybe a "New Year's Miracle" might be in our bright future?