#TribecaTVFestival: Rosario Dawson Wants to be a Klingon in Picard's Show
During the Tribeca Television Festival this past weekend while Laverne Cox sat down with Rosario Dawson, we learned that Dawson wants to join Star Trek. Specifically, she wants to be a Klingon, and is looking to the new CBS series centering around Sir Patrick Stewart's Starfleet captain, Jean Luc Picard.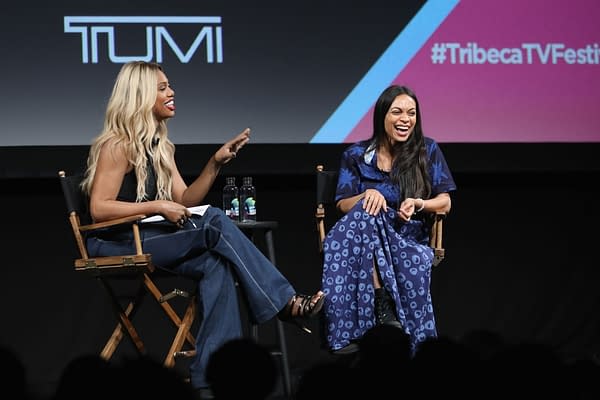 Cox and Dawson spoke about Rosario's all-encompassing career; television performer, comic book writer, producer, singer and activist. Dawson really began her professional career in Larry Clark's film Kids, and went on to star in a range of films including the Sin City franchise, 25th Hour, and RENT. On the small screen, Dawson first starred as Claire Temple in the Netflix adaptation of Marvel's Daredevil, and has since reprised her role in the Marvel/Netflix series Luke Cage, Iron Fist, Jessica Jones, and The Defenders.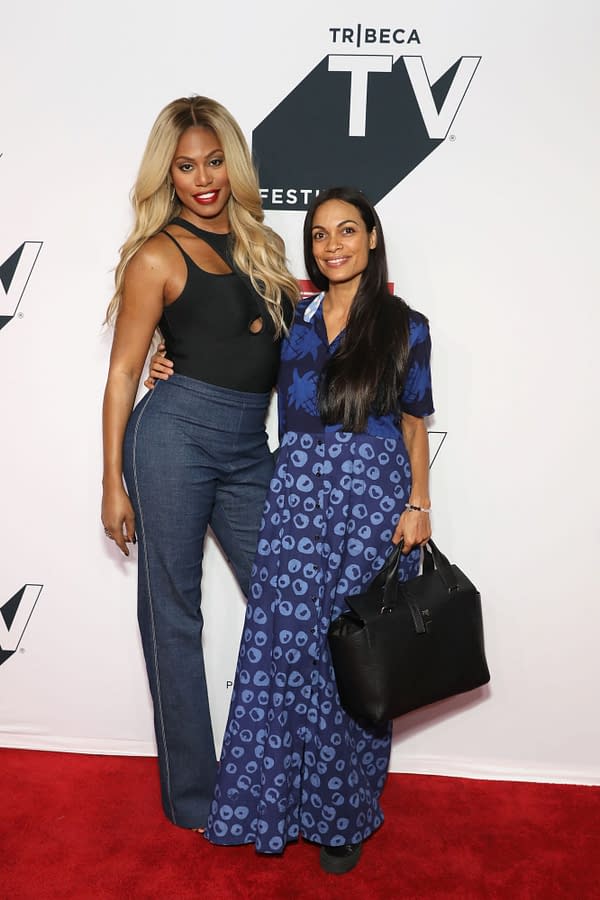 But fans of Dawsons' know her interests lay far and wide across the entertainment realm, and apparently the role she wants to play right now is in CBS's previously announced Star Trek series which will see the return of Captain Picard.
"I grew up loving Star Trek and I'm still waiting for my holodeck. My favorite is Next Generation because of Jean Luc Picard. If they need a Klingon for the new series, well, have you seen my fivehead?"
Cox asked her about what inspired her to start working with Marvel, and her response was:
"I've always loved Star Trek. I marveled over a future that was based on exploration and not this hamster wheel we are on now. I loved the street level fighters – not these typical superheroes, I really liked that. I loved the idea of championing the human."
Perhaps one of the most important parts of Dawson's career (which flows into her championing humans), has been her activism. In 2004 she co-founded Voto Latino, seeks to transform America by recognizing Latinos' innate leadership. Through innovative digital campaigns, pop culture, and grassroots voices, we provide culturally relevant programs that engage, educate and empower Latinos to be agents of change.
In 2013, Rosario co-founded Studio 189, a fashion and media lifestyle brand made in Africa that produces African and African-inspired content and clothing. The brand currently operates a store in NY and Accra, Ghana, collaborates with brands including EDUN (LVMH) and Yoox Net a Porter, and has been the recipient of various awards including the Martin Luther King Jr Social Justice award.
Next up on her TV docket is producing and starring in USA's upcoming series Briarpatch, written and executive produced by Andy Greenwald (Legion) and executive produced by Sam Esmail (Mr. Robot).