When he's not spending years pining away in the forest over the guilt he feels over Rick Grimes' "death" (just wait until that reunion with Andrew Lincoln happens) or helping Michonne (Danai Gurira) and Carol (Melissa McBride) turn back a tide of Whisperers, The Walking Dead's Norman Reedus has expanded his role in another area: proud papa!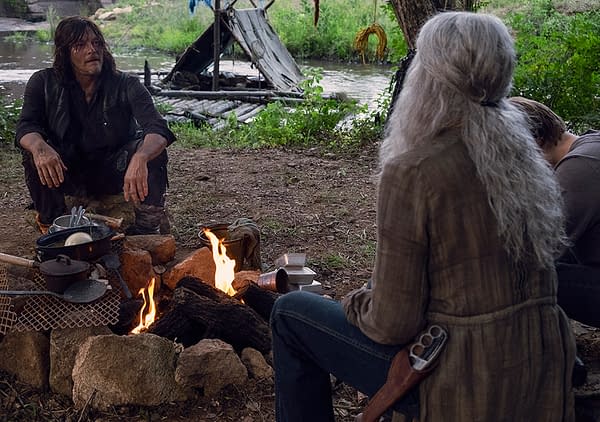 More than a month after he and actress Diane Kruger (Welcome to Marwen, Inglourious Basterds) welcomed their first child together, Reedus took to Instagram to share the first photo of their baby girl (name has yet to be revealed); and offer holiday love and cheer to his 19-year-old son Mingus and Helena Christensen.
Here's a look at Reedus' posted pic and holiday greeting: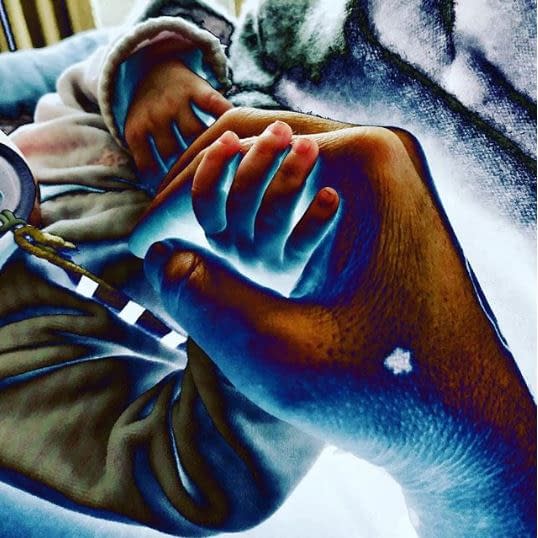 A lot to be thankful for this year. ❤️ this one especially . Love u Diane Mingus @helenachristensen Happy family 😎
Kruger and Reedus met while filming the 2015 movie Sky, promoting the film together at the Toronto International Film Festival before going public with their relationship in March 2017.
The second half of "The Walking Dead" season nine finds our groups of survivors, both old and new, continuing to deal with the impact of events that took place during the six years that have passed. Since the disappearance of Rick, many of these characters have become strangers to each other, and in some ways, strangers to themselves.
What they do know is that they are in undeniable danger. They will soon realize the world just beyond does not operate as they thought. The group's rules and ways of survival no longer guarantee their safety. A whole new threat has crossed their paths, and they soon discover it's unlike any threat they have encountered or endured before. The group will start to question what they think they see. What may appear to be normal in this post-apocalyptic world could actually be more disturbing and terrifying than when the apocalypse first broke out. All that is certain is the stakes are high and numerous.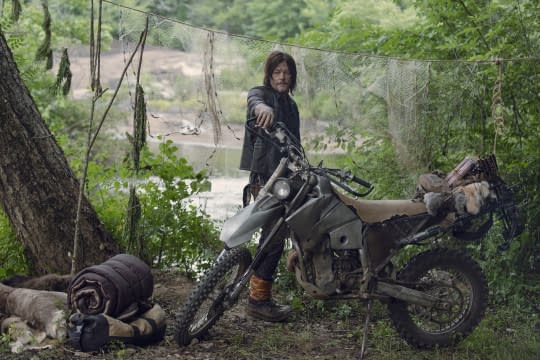 Based on the comic book series written by Robert Kirkman and published by Image Comics, "The Walking Dead" tells the story of the months and years after a zombie apocalypse and follows a group of survivors who travel in search of a safe and secure home. The series is executive produced by chief content officer Scott M. Gimple, showrunner Angela Kang, Robert Kirkman, Gale Anne Hurd, Dave Alpert, Greg Nicotero, Tom Luse and Denise Huth.
Enjoyed this article? Share it!