'The Walking Dead' Season 9, Episode 11 "Bounty": Ummm…Wrong Answer, Daryl [PREVIEW]
Through Lydia's (Cassady McClincy) myriad of mangled memories–reinforced over the years through mental and physical abuse–viewers of AMC's The Walking Dead "Omega" witnessed firsthand Alpha's (Samantha Morton) disturbing origins, as well as the birth of the Whisperers. By the end of the episode, it was the viewers and our Hilltop heroes who finally got to meet the real Alpha…face to disturbing face: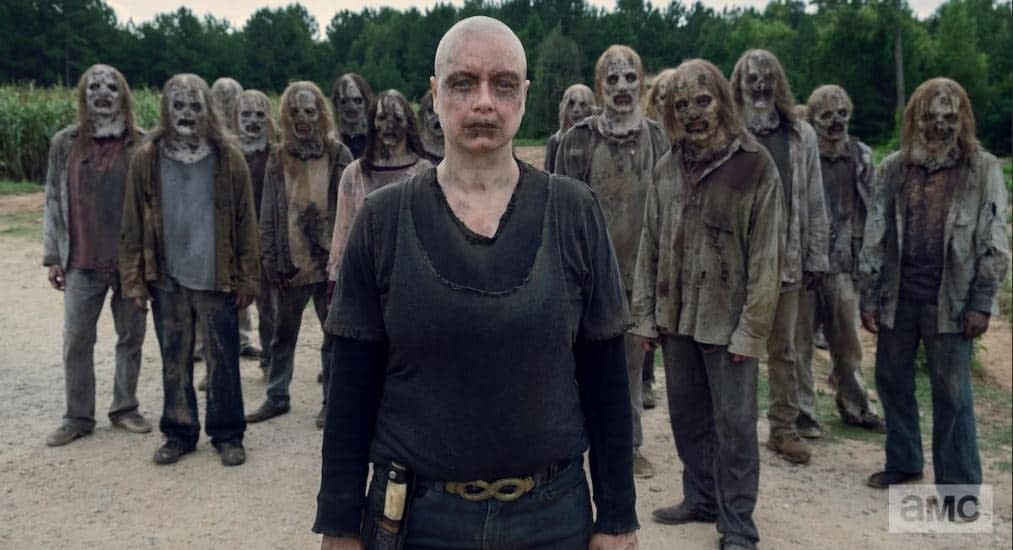 Well, we're glad Daryl (Norman Reedus) and Henry (Matt Lintz) got some quality time with Lydia to try to work on a little deprogramming – but that's about to end in a big way. As we can see in the following preview for this week's episode "Bounty," Alpha wants her daughter back – and she's not leaving a lot of room to negotiate:
While Daryl and Alpha are having a meeting of the minds, Carol (Melissa McBride) and Ezekiel (Khary Payton) are on a mission for the Kingdom. Will it end up being their first one-on-one woth the Whisperers… and end up the same way it did for Jesus?
The Walking Dead s09e11 "Bounty": The savage group led by Alpha confronts the Hilltop in a harrowing attempt to retrieve her daughter. A supply run for the Kingdom turns into a dangerous quest.
The Walking Dead airs Sunday nights at 9 p.m. ET on AMC.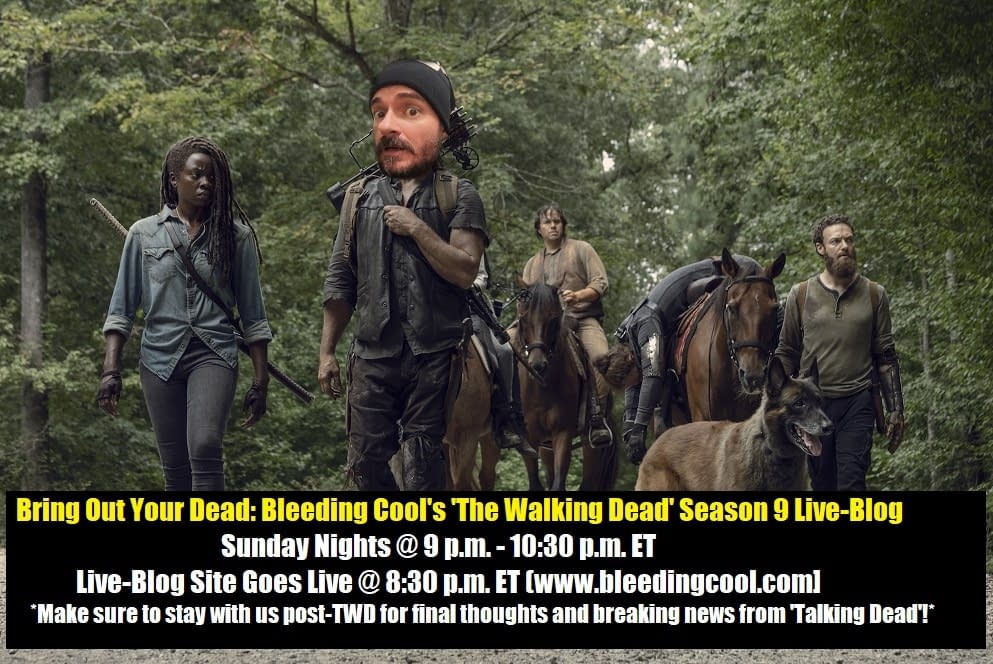 Now that AMC is done being all "nice and stuff" by giving away episodes of The Walking Dead season 9 ahead of time, we're back to our little slice of communal live-blog love on Sunday nights.
That's right! Bring Out Your Dead: Bleeding Cool's The Walking Dead Live-Blog is back each and every Walking Dead Sunday night – starting with a little "pre-game" at 8:30 p.m ET (live-blog goes live on our website) before charging head-long into our live-blog coverage beginning at 9 p.m. ET. After the show, hang out with us a little longer as we share our thoughts on the night's developments and offer up some predictions on what's still to come – and to see if Chris Hardwick has any news to break on Talking Dead.